Service dogs can help people with an amazing range of disabilities function better in daily life, helping with tasks as varied as seizure detection and providing assistance during a panic attack. Might you benefit from one?
Almost everyone is familiar with the concept of guide dogs for people with visual impairments — but were you aware that service dogs can help people with an enormous variety of disabilities in an equally enormous number of different ways? If you have a disability, not only may you qualify for a service dog under the Americans with Disabilities Act (ADA) or an equivalent law in your jurisdiction, service dogs are now allowed into an increasingly wide range of establishments. Landlords and hotels can't refuse to admit service dogs, and your service animal may even be able to board a plane together with you, as well as entering public spaces including government facilities.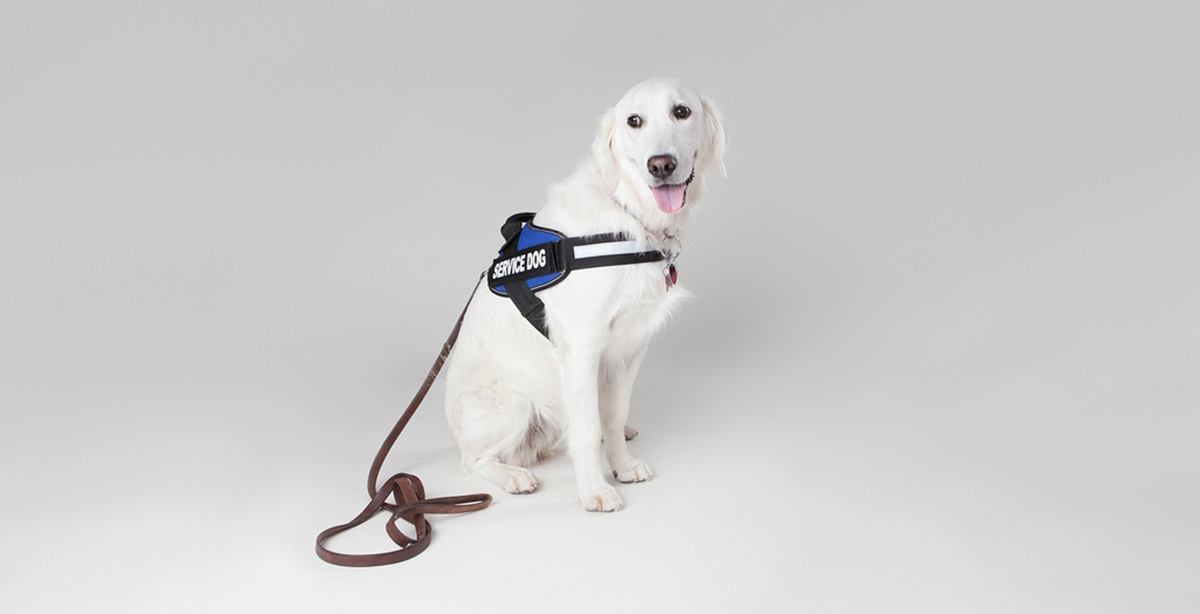 What Is A Service Dog?
A service dog is, in short, a dog that has especially been bred and trained to perform tasks that assist people with a wide range of disabilities in their daily functioning. Your service dog is trained to perform a variety of tasks to meet your needs. Conditions that allow you to qualify for a service dog in the US include, but are not limited to, blindness, mobility issues, deafness, diabetes, epilepsy, Multiple Sclerosis, and osteoporosis. People with cancer, debilitating anxiety disorders, Post-Traumatic Stress Disorder, and autism are candidates for service dogs as well. 
What Tasks Can A Service Dog Perform?
Once you hear what a well-trained service dog can do, you're actually more likely to ask — in utter amazement — what service canines can't do! Some examples of tasks performed by some service dogs include:
Detect subtle changes in blood scent and warn their owner that they will have a seizure over the next few hours, long before the owner could ever be aware of this themselves, or alert a diabetic that their blood glucose levels are off.
Locate people and places, and search areas for signs of danger. These tasks can benefit people with vision loss as well as those with dissociative disorders and PTSD, among others.
Provide physical support that allows people with mobility restrictions walk better.
Fetch medication and remind the owner to take it at the right time.
Clear a person's airways and even return them to consciousness. 
Prevent the owner from carrying out dangerous tasks such as walking into roads.
Provide a physical barrier between the owner and the general public, being a source of comfort and grounding. This can help people with PTSD and social anxiety, for example.
Help carry items.
Call 911 and provide emergency phone numbers to neighbors. 
In addition to these (and many other!) practical tasks, psychiatric service dogs are also trained to perform behaviors that serve to comfort their owners. They include cuddling, licking, and simply being present during difficult times. 
READ Ways Pets Make You Healthier
Note: If you believe you might benefit from a service dog, it is imperative to make a list of those things you most need from a dog. Even these amazing animals have their limitations. No dog can perform all of the above tasks, and certain individual dogs as well as breeds are best suited to particular functions. 
Continue reading after recommendations