The use of prescription drugs for various chronic conditions is on the rise worldwide. However, in many cases prescription medications can easily be substituted with lifestyle modifications and exercise with the same or better outcome.
Global medication use has been on the rise over the past decade. The pharmaceutical industry has become a multi-billion dollar enterprise, and research on the possible health benefits of medications is widespread. Chronic diseases such as heart problems, diabetes and obesity-related conditions represent a particularly lucrative target due to the intended long-term use of medications and, therefore, the higher profits associated with their sales. Many companies offer free clinical trials for new medications in order to assess their efficacy and safety. Clinical trials are often offered with a cash reward upon completion of a regimen.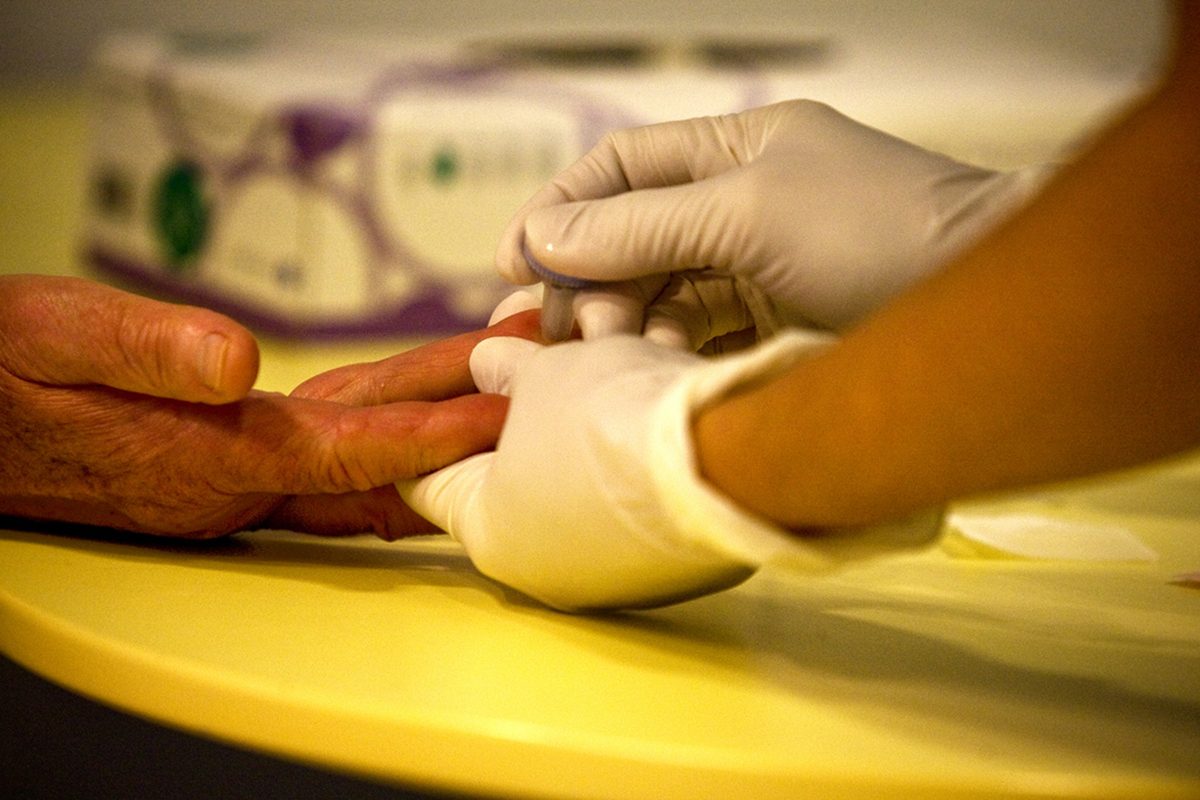 The modern drugs provide great opportunity for many people to live a normal life despite the presence of serious and even life-threatening health conditions. Although the use of prescription medications is widespread and the demand for this portion of healthcare is continuing to grow, a medication may not always be the best or most effective choice of care. Some medications are used to treat and control the aspects of health that can typically be managed with a good lifestyle. This is particularly true in relation to the conditions related to the excessive body weight. Obesity and excessive body weight are associated with an increased risk of diabetes and other health problems.
Type II diabetes is a good example of condition that can be very well managed through a healthier lifestyle.
Many other diseases that are usually managed through medications can also be controlled and prevented by making appropriate lifestyle choices. It comes as a surprise for many patients that their problems do not necessarily call for pharmaceutical intervention. Several recent research studies perfectly illustrate this point.
Metformin And Type II Diabetes
Metformin is a drug usually prescribed to regulate blood glucose concentration. Previous studies demonstrated that a combination of metformin and lifestyle modification was beneficial for reducing the level of fat in adolescents. It is well known that sensible diet and regular exercise can help in normalizing the blood sugar and reducing the level of body fat as well.
One recent study with a rather unusual design aimed to find out if the addition of metformin to the people enrolled in the lifestyle modification program has any additional benefits. In this study, 16 obese adolescents aged 10 to 17 were randomly allocated to either a diet and exercise group or a group with the same combination of diet and exercise, plus a regimen of metformin. The participants were performing aerobic exercise three times a week for 30 minutes per session. In both groups the participants lost, on average, four percent of their body weight, almost nine percent body fat, and most subjects saw an overall fitness improvement. In addition, the structured exercise program reduced the inflammatory markers in the body, which helps to lower the risk of heart disease.
Researchers found that the clinical outcomes in the metformin group were not any better than the outcomes in the patients on the lifestyle modification program alone.
See Also: If People Made Simple Lifestyle Changes, One-Third Of Common Cancers Could Be Prevented
The scientists concluded that addition of metformin does not help in reducing the body weight, body fat, or inflammatory markers, at least in the conditions of their experimental design. The children who improved cardiorespiratory levels were also able to improve their blood glucose concentrations in this study without pharmaceutical intervention.
Continue reading after recommendations
Collier, SR, Landram, MJ 2012, "Treatment of prehypertension: lifestyle and/or medication", Vascular Health Risk Manager, Vol. 8, pp. 613-619
Dusek, JA, Bibberd, PL, Buczynski B, Chang, BH, Dusek, KC, Johnston, JM, Wohlhueter, AL, Benson, H, Zusman, RM 2008, "Stress management versus lifestyle modification on systolic hypertension and medication elimination: a randomized control trial", Journal of alternative and complementary medicine, Vol. 14, issue 2, pp. 129-138
Knowler, WC, Barrett-Connor, E, Fowler, SE, Hamman, RF, Lachin, JM, Nathan, DM 2002, "Reduction in the incidence of type 2 diabetes with lifestyle intervention or metformin", New England Journal of Medicine, Vol. 346, issue 6, pp. 393-403
Rynders, C, Weltman, A, Delgiorno, C, Balagopal, P, Damaso, L, Killen, K, Mauras, N 2012, "Lifestyle intervention improves fitness independent of metformin in obese adolescents", Medicine and Science in Sports and Exercise, Vol. 44, issue 5, pp. 786-792.Photo courtesy of Oskar Annermarken via Flickr: www.flickr.com/photos/oskarannermarken/6347508912
Photo courtesy of Colros via Flickr: www.flickr.com/photos/73416633@N00/429328676