Eliquis, Lixiana, and Xarelto are up and coming anticoagulants that are heavily advertised both to doctors and, in the United States, to patients. They aren't for everyone, but they are less toxic, and far easier to use, than some alternatives.
Researchers reviewed 29 clinical trials involving 152,116 patients, of whom 83,513 were receiving the new oral anticoagulants. Clinical trials studied the effects of Eliquis (apixaban),  Lixiana (edoxaban), Pradaxa (dabigatran), Xarelto (rivaroxaban) and the discontinued drug darexaban. Since liver injury is particularly likely not to be detected until serious damage is done, and because the only treatment for liver damage when it is finally detected sometimes can is a liver transplant, the scientists looked at the effects of these popular new anticoagulant drugs on liver enzymes and bilirubin.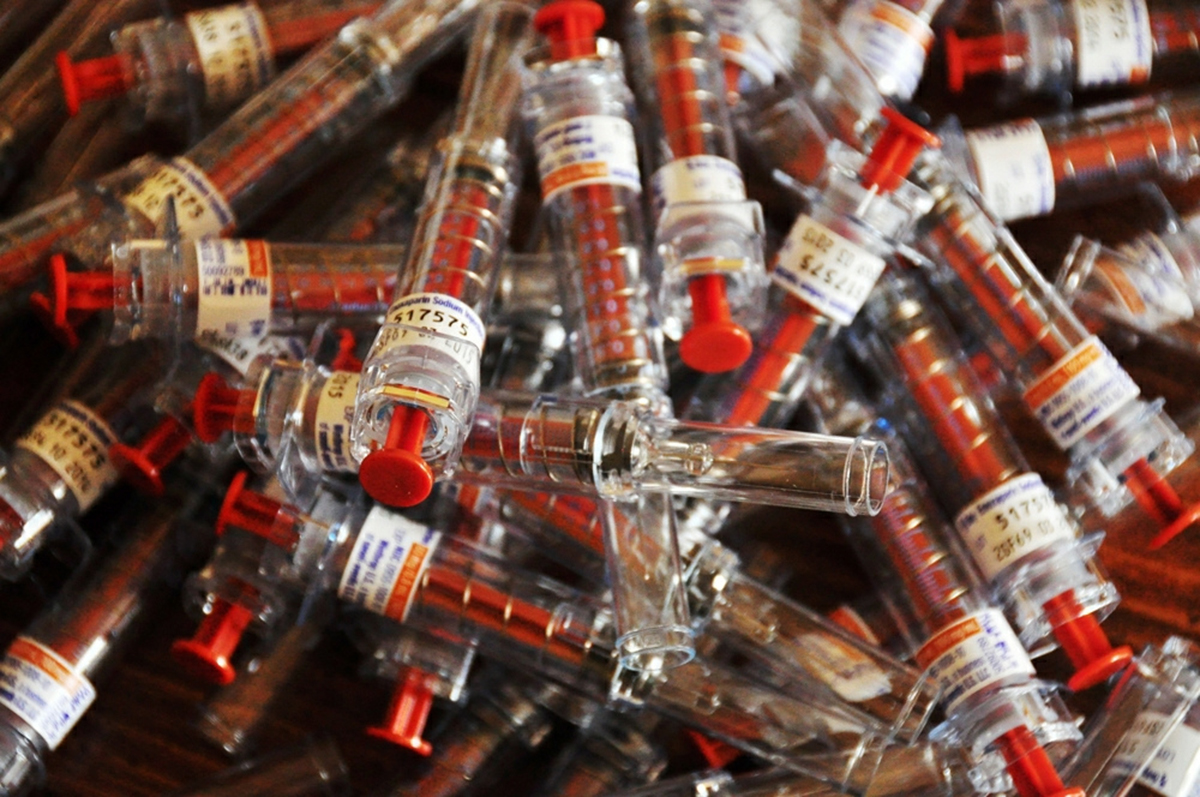 Drug-induced liver injury, in general, is not a very common event, but it is a catastrophic event.
Only 1 to 2 people per 1000 users of these drugs, the researchers determined, is likely to develop drug-induced liver injury. When drug-induced liver injury occurs, it almost always occurs in the first six months the drug is used, enzyme levels rising after just one month. Peak levels of the enzymes associated with liver destruction occur in the second or third month.
The researchers found that the new medications Eliquis, Lixiana, and Xarelto are actually less likely to cause liver damage than Coumadin and Brilinta. When liver damage does occur, it seems to be associated less with the medication itself than with concomitant use low-molecular weight heparin (Lovenox) during hospital stays. 
But Are Eliquis, Lixiana, and Xarelto Safe for Almost Everybody?
People who use Eliquis, Lixiana, and Xarelto are not likely to suffer drug-induced liver damage unless they are also treated with Lovenox, given by injection, almost always in a hospital setting. But that does not mean that these drugs are safe for absolutely everyone.
No one should take St. John's wort at the same time as taking any of these three drugs. St. John's wort competes for an enzyme that makes the medications active in the body, and reduces their effects on the blood.
No one should have a "spinal tap" for anesthesia when taking any of these drugs. Dangerous bleeding inside the spine or brain may result.
Certain antifungal drugs, such as ketocanozole, and certain antibiotics, such as rifampin, interfere with the action of liver enzymes needed to keep the medications active.
Unlike Plavix, these medications may not be safe with Aspirin and other over the counter pain relievers.
Some people just don't respond to Plavix (clopidogrel). About 50% of people of Asian descent lack an enzyme the liver has to release to activate Plavix, so their best anticoagulant choices are likely to be Eliquis, Lixiana, and Xarelto, if the doctor does not want to go back to the use of Coumadin.
See Also: Most Common Liver Problems
Never take an anticoagulant prescribed for someone else. Never stop taking an anticoagulant your doctor has prescribed for you.
But if you are taking Coumadin, Plavix, or Brilinta now, don't hesitate to ask your doctor whether Eliquis, Lixiana, or Xarelto might get better results. No anticoagulant medication is risk-free, but these medications are safer for nearly every user.
Caldeira D, Barra M, Santos AT, de Abreu D, Pinto FJ, Ferreira JJ, Costa J. Risk of drug-induced liver injury with the new oral anticoagulants: systematic review and meta-analysis. Heart. 2014 Apr
100(7):550-6. doi: 10.1136/heartjnl-2013-305288. Epub 2014 Jan 29.
Photo courtesy of kadrip55 by FreeImages : www.freeimages.com/photo/474243
Photo courtesy of faungg's photo by Flickr : www.flickr.com/photos/44534236@N00/8462988712