Antibiotic resistance is a serious problem for healthcare system. Some bacterial infections persist even when the bacterial species are sensitive to antibiotics. Understanding how this happens will help to develop new effective drugs.
It was not long after the introduction of first antibiotic agents that scientists started noticing the existence of certain resistant organisms. The term "resistance" means that the bacterial cells continue to replicate in the presence of a given amount of a drug to which they are normally susceptible to. This resistance has two important consequences: either the amount of antibiotic needed to eliminate the bacterial cells needs to be increased, or the antibiotic is rendered totally ineffective. The latter is of course more worrisome and it is a serious issue of modern-day society.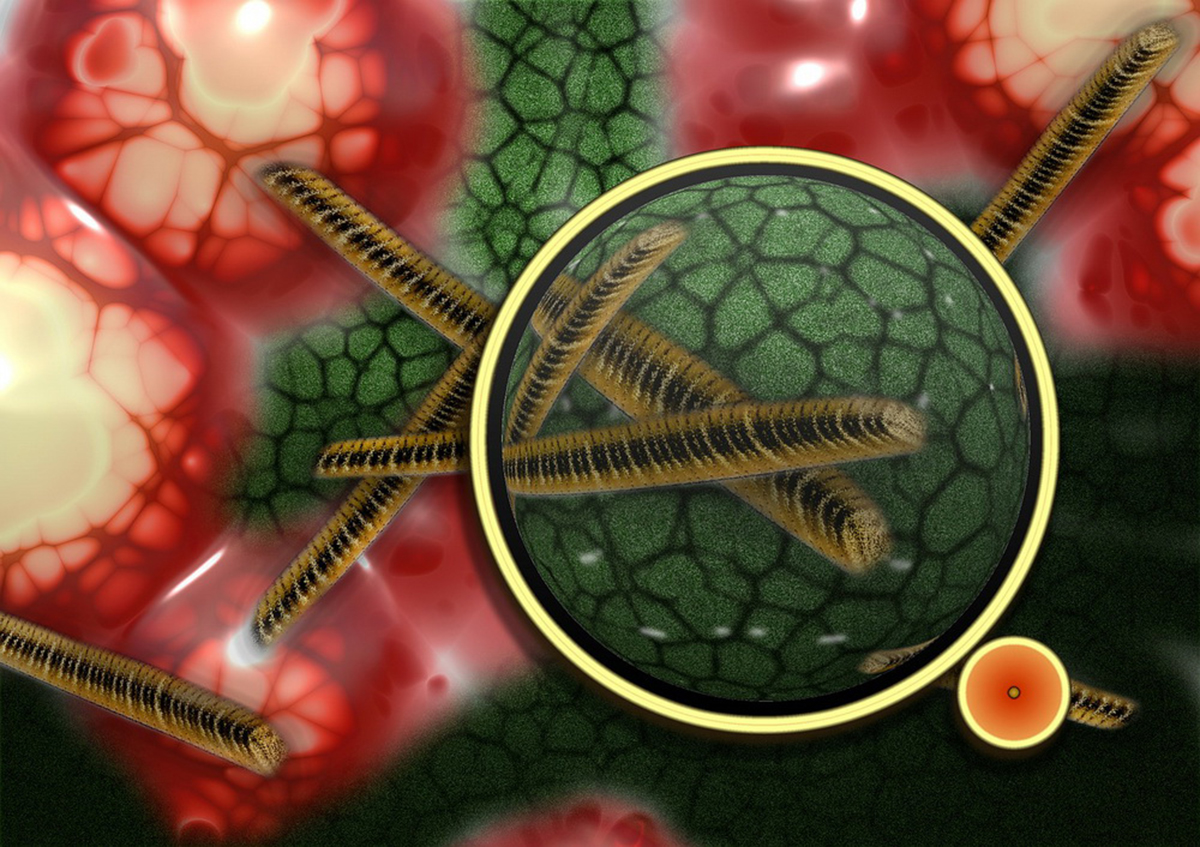 Mechanisms of bacterial resistance to antibiotics
Drug resistance typically arises through mechanisms that block the interaction of a drug and its target. The target is, usually, a protein in the bacteria which is absent in human cells. Possible mechanisms of resistance include genetic mutations of the target, enzymatic deactivation of the drug by bacteria, or loss of an enzyme required to activate an antibiotic. They also include mechanisms that prevent a drug from reaching the target, for example, drug export away from the bacterial cell by efflux pumps. or changes that reduce the cell's permeability of the drug.
Drug tolerance and drug resistance are not the same things
Drug tolerance is another situation, where bacterial cells survive in the presence of a certain concentration of antibiotic but do not continue replicating. Tolerance is associated with a myriad of alterations that lead to dormancy, persistence or cellular changes in bacteria.  Let's look at some of these mechanisms.
Bacterial cells can become dormant
Dormancy is a state characterized by a delicate balance between slow cell growth and death, in which the cell presents with metabolic quiescence. Certain bacterial populations enter this state naturally when they experience situations of limited nutrients. 
However, scientists have found that, in the presence of specific types of antibiotics, bacteria inactivate their biochemical processes and become dormant.
This type of inactivation is very interesting, especially because there is antibiotics whose effectiveness depends on cellular activity. For example, slowed growth confers tolerance to the cell wall-acting β-lactams (such as antibiotics of penicillin class) due to a decreased need for cell wall synthesis. Similarly, quinolones – which target an enzyme topoisomerase II in bacteria and damage bacterial chromosome – generally require high cellular activity in order to kill bacteria.
See Also: Helicobacter: The Bacteria that Cause Ulcers
Some bacterial species have diverse population with different sensitivity to drugs
Asymmetric growth and division are two other, more sophisticated, processes of bacterial persistence. Such a mechanism has already been described in mycobacteria by a group of researchers from Boston. Mycobacteria are rod-shaped bacteria that elongate from their poles. Within the same clonal population of mycobacteria, there is diversity in the elongation rate because mycobacteria grow asymmetrically, in an uncommon, unipolar fashion. This means that, from the same mother cell, originate daughter cells that inherit an older pole and daughter cells that inherit a younger pole. The former grows faster than the latter, originating physiologically distinct sub-populations that are differentially susceptible to clinically important classes of antibiotics.  More specifically, faster growing cells are more susceptible to cell wall-acting antibiotics, while slower growing cells, termed alternators, are more susceptible to other class of drugs called transcription-targeting drugs.
Continue reading after recommendations
KASPY, I., ROTEM, E., WEISS, N., RONIN, I., BALABAN, N. Q. & GLASER, G. 2013. HipA-mediated antibiotic persistence via phosphorylation of the glutamyl-tRNA-synthetase. Nature Communications, 4. Article number 3001
ALDRIDGE, B. B., FERNANDEZ-SUAREZ, M., HELLER, D., AMBRAVANESWARAN, V., IRIMIA, D., TONER, M. & FORTUNE, S. M. 2012. Asymmetry and Aging of Mycobacterial Cells Lead to Variable Growth and Antibiotic Susceptibility. Science, 335, 100-104
SILVA, J. 1996. Mechanisms of antibiotic resistance Current Therapeutic Research, 57, 30-35
KESTER, J. C. & FORTUNE, S. M. 2013. Persisters and beyond: Mechanisms of phenotypic drug resistance and drug tolerance in bacteria. Critical Reviews in Biochemistry and Molecular Biology, 1-11.
Photo courtesy of geralt by Pixabay : pixabay.com/en/bacteria-bacterial-species-imitation-108895/
Photo courtesy of Bmramon by Wikimedia Commons : en.wikipedia.org/wiki/File:NOVAMOXIN_antibiotic.jpg