Most males who have crossed puberty would have experienced waking up with a slightly wet or sticky spot on their underwear due to the involuntary release of semen at night. This occurrence is also called as a nocturnal emission or more commonly, a 'wet dream'.
There is a lot of guilt, misinformation and old wives tails associated with this normal, physiological phenomenon. Here are the facts.
Semen Release at Night
The release of semen or ejaculation can occur during sleep and is commonly associated with a dream of a sexual nature. It is debatable whether the physiologic release of semen leads to the formation of a sexual dream or the other way round but that is not our concern here. A person who has a wet dream does not have to masturbate or even touch his penis, it can occur all by itself.
Why does a release of semen happen at night?
Once the male body undergoes puberty, the production of testosterone in the body begins. This is the hormone responsible for the secondary sexual characters in the males and one of the effects is also to start the production of semen.
Semen builds up inside the body and one of the ways in which it is released is through the involuntary release at night.
Is there a way to stop semen release at night?
As mentioned earlier, the occurrence of a wet dream is a normal physiologic phenomenon and there is nothing that a person can do to stop it from happening. Of course, there are natural variations from person to person in the frequency with which it happens or whether it happens at all.
Some people may experience wet dreams every few days while most experience them every few weeks. There are also people that never have a wet dream at all. All of these variations are normal and do not indicate whether anything is 'wrong' or abnormal with either.
Once a sexually mature person starts to engage in a sexual release, either through masturbation or with a partner, the likelihood of this semen release at night reduces or may even stop altogether.
There is also no upper age limit as to when this stops from happening. Men from their teenage years to well into their middle ages can experience wet dreams.
What should be done if you are having wet dreams?
There is nothing much to be done at this point other than waking up and cleaning yourself off. These wet dreams do not indicate the propensity of a person to ejaculate prematurely or to not have strong erections or any other prowess in bed.
These are all urban myths that are borne out of a lack of knowledge and misinformation. There is no need for any 'medication' or herbs to try and get rid of this problem. A healthy sexual life is all that is required for your body to regulate itself.
If, however, there continue to be doubts or feelings of guilt associated with this then we suggest affected individuals talk to a trained counselor or trusted adult and get some healthy perspective.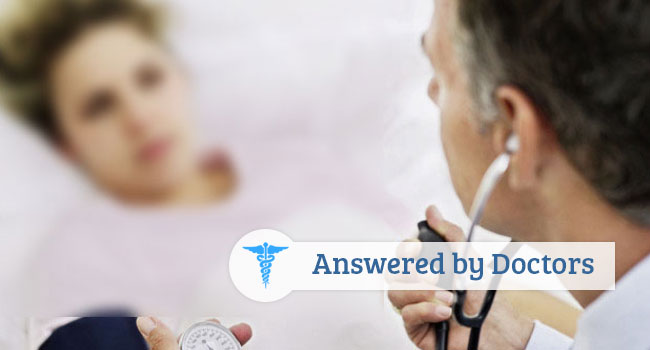 Still have something to ask?
Get help from other members!