Overview
There are many cases of anecdotal evidence regarding young girls and women complaining of vaginal itching after they have been swimming in the ocean.
The cause for this is not clear as there isn't any clinical-based evidence available that has investigated these claims. The more common water bodies that would cause irritation to the genitalia would include jacuzzis, hot tubs, and swimming pools rather than the ocean.
In fact, salt water (and more specifically saline) is indicated as a therapy for cleaning wounds and irritated tissue that is affected by microorganisms.
It would be prudent then to discuss the most common causes of vaginal, and even penile, itching and one can determine if any of these factors may have also played a role in the development of the problem.
Causes of Genital Itching
Candida
The fungus Candida albicans is the most common fungal organism present in the vaginal tract.
When there is an overgrowth of this fungus due to the use of antibiotics or improper cleaning of the vagina, it is referred to as a Candida infection and its characteristic symptoms include a thick, white, and odourless discharge and itching of the vagina.
This condition is so common that up to 75 percent of women will develop it at some stage of their lives.
Irritation
The second most common cause of vaginal irritation includes exposure to certain products or fabrics.
Examples include scented panty liners, douching, and cleaning the vagina with scented soaps, sprays, and powders.
Synthetic underwear traps moisture against the skin of the vagina and this can cause irritation, as well. This may be one of the reasons why females may complain of vaginal irritation when swimming as bathing costumes are made from such materials.
Trichomoniasis
This condition is a sexually transmitted disease caused by a parasite and it rarely causes symptoms. When it does though, these include itching or burning of the vagina and a discharge.
The management of trichomoniasis includes prescribing antibiotics for the affected individual.
Bacterial Vaginosis
This condition is also a vaginal infection and it may cause itching although not as severe as the first three mentioned issues. It is also managed with prescription antibiotics.
Herpes
Herpes simplex virus type 2 affects the genitalia specifically and can involve both men and women.
It is a sexually transmitted infection characterized by grouped blisters that form on the vagina or penis.
The condition won't necessarily start with just this sign though as patients may first complain of a burning or itching sensation involving the genitalia.
Herpes infections of the genitalia can be treated with antiviral medication.
Shaving
Shaving around the genitalia can lead to hair growing back which causes an itching sensation around the affected area.
Good ways to avoid this would include trimming the hair or getting a bikini wax.
Hormonal changes
Women who are post-menopausal have a decreased oestrogen level and this can lead to drying up and thinning of the mucous membranes of the vagina which can cause an itching sensation.
Fortunately, using a vaginal oestrogen tablet or cream can alleviate this issue.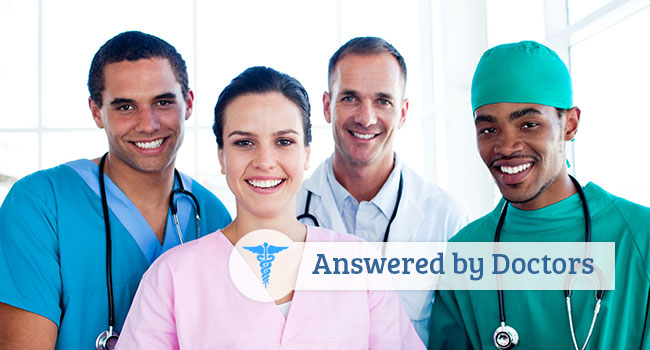 Still have something to ask?
Get help from other members!