Vaginal tract infections are some of the most common reasons why patients will visit their gynecologists but what many women don't realize is that several different infections are possible and could be the reason why you may be suffering from vaginal discomfort. Thankfully, most of the time, these small inconveniences are caused by simple bacteria that can be treated with antibiotic preparations, but that doesn't mean that it is not impossible for you to have either cancer or sexually transmitted disease (STD) if you start to notice some of these symptoms.
If you find that you have an irritated and itchy vulva and white discharge coming out of your vaginal canal, this typically points to a diagnosis of cytolytic vaginosis. The other common causes of vaginal discharge would be trichomoniasis and yeast infections. Trichomoniasis will typically present with yellow-green vaginal discharge while yeast infections like Candida can produce white discharge but it will typically not be associated with itchiness.
The reason that these infections happen in the first place deals with the anatomy of women. The vagina is the perfect environment for most bacteria because of its characteristics. It is moist, filled with an abundance of nutrients from the rich blood supply in the area, and can easily become overrun with bacteria during a woman's menstrual cycle, sexual intercourse or even inserting tampons into the vagina. Once these foreign bacteria make contact with the surface of the vaginal wall, they can replicate quickly and start causing distress in their host.
The bacteria is not always foreign, however, especially in the case of Cytolytic Vaginosis. In this condition, the native bacteria called Lactobacillus are naturally found in the vaginal canal. They are considered to be part of a woman's immune system by secreting a slightly acidic fluid that kills other foreign bacteria that tries to enter the vaginal canal. This process is good to prevent opportunistic infections, but if women are prone to doing anything to change the pH of their vaginal canal, like vaginal douching or sperm from male partners, it is quite possible that this bacteria will be able to grow too well and start to over-produce.
The symptoms of this disease are what you can expect with most vaginal infections. Women will complain of vaginal discharge, itchiness, and dryness that seems to worsen during the luteal phase of their menstrual cycle. Studies also found that women only during their reproductive years tend to have this condition. The only real way for physicians to differentiate this condition from a simple Candida infection would be to test the pH of the vaginal fluid. Because the vagina is naturally acidic, patients with this type of infection will have a pH near 4 compared to a Candida infection which will be much more basic (higher pH).
Treatment options are available and considered to be pretty straightforward in these patients. The goal is to raise the pH of the vagina to make sure that the excess bacteria that are present are killed off so the normal balance of Lactobacillus is restored. This restoration can be done through vaginal douching but it is best to have the guidance of a gynecologist during this treatment to make sure you do this appropriately. [1]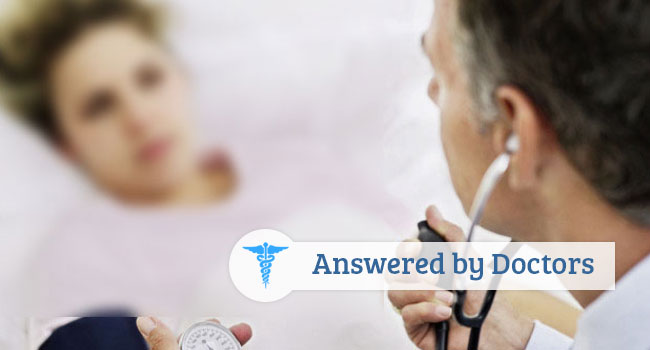 1.) https://www.ncbi.nlm.nih.gov/pmc/articles/PMC3168042/
Still have something to ask?
Get help from other members!