Dear All, something to share with you guys!
I'm having weight problem since I'm 15 years old (I'm 27 years old now). When I was 24years old, my officemate introduce me to see dr about my ideal weight (which the doctor supply duromine)
Just imagine, from 82kg, within 3 month, l loose 28kg!!! With 54kg, I felt more confidence & my weeding ceremony great with my new appearence.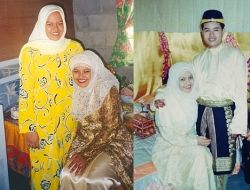 After 8 months, I'm pregnant & now after giving 2nd birth, my weight is 75kg!
I'm planning to get supplement from the doctor again but he only gave me duromine which is Grey & Maroon capsule. I've tried few month, but cannot manage to get 54kg! I can only manage to get 65kg after 4 months, but the next month, seems like duromine not working anymore is my body systems!
Please advice on this. I really want to loose weight as whoever knows how horrible it looks with a fat legs (i'm facing with that problem!)
I've read aboud Adipex-P, but not so sure, which is more safe to take.


I think you should go easy on these diet pills-phermentine!

It is normal that you are not loosing anymore weight with them because their effects decrease after a long time use and you develop tolerance. Another side effect of long term use of these drugs is that you could develop cardiovascular disease, hypertension, gastrointestinal problems and problems with your sexual desire. So, it is not advised for a long term use. Did you talk to your doctor about it?

What did you do in terms of modifying your diet? Do you pay attention to what you eat?

Duromine and similar obesity drugs are used only with specialized diet program made for your needs and of course regular exercise.
How did you organize your weight loss? Did you only use the pills or something else as well.

Can you tell me please, how easy is it to get these obesity pills in your country? Do you have special medical evaluations or is it enough just to pay for the drugs?
Thanks Jane,

FYI, I've tried to arrange my menu diet every single day. After fasting for one month, I can only loose about 1kg. I only took vegetable, tried 3 day diet but not successful. Maybe, my body taking a lot of time to balance the diet.

I dont think we can get these pill in malaysia anymore. That's why, I've been trying now to get at list for 3 months supplement. But, seems like the price so expensive.

Do advice. :)
I think it is actually good that you can't get the pills anymore. They are usually taken by severely obese people who need to get rid of many pounds. It seems to me that you are trying to loose ten more or something.

I know that after some time of dieting, our body stops loosing weigh that fast ( like it did at the beginning), so it is quite normal that things are not developing the way you want them to or maybe you want to lose more than you need to. Anyway, I am sure that if you are persistent enough, chose a good nutritional program and EXERCISE regularly, you will be able to reach the desired weight.

I don't know how things are in Malaysia but here in Europe, there are gyms everywhere. You can go for in for aerobics that I find is best for women but any other sport or jogging would do you good. Exercise is really important. I feel great every time I finish with my class.

If you can't manage your diet/nutrition on your own, talk to any nutritionist about it. They will be able to arrange something for you according to your age, health and weight.
Hi, I can understand your desperation abt weight loss at this juncture. You might want to try reductil. It works slow but effective. I lost abt 10 kg in 3 months with no side effects. Expensive but safe. All has been well for the 1st 2 months, sadly said, On the 3rd month, the frequency slows even further, appetite increases, lose only abt a kg for the whole month...so now i am hopping over to duromine, hope i can achieve the same good results..Good luck & take care!!
Hi, I'm taking Duromine, so far it works on me. I've lost 11 kg in 4 months. 1 month i lost 3kg, you need to drink a lot of plain water, eat 1 day 3 meals : Morning - Wholemeal bread 1 or 2 pcs, Lunch - Brown Rice (Healthy Food) & Dinner - Something Light (Fruits, Bread or Brown Rice). No titbids munching, Sweet drinks & etc. Depends on individual.

Woul dlike to buy your duromine please its difficult to get a script from a doctor.

Health Advisor
784 posts
Hello all.
SteadyHealth proudly presents its new ebook about Duromine. Here you can find everything you ever wanted to know about it: effectiveness, side-effects, dosage, and many other things.
You wanted to try it out, but had doubts? Now you can read experiences from real people all around the world and decide on that basis.
If you want to use Duromine, this ebook is a must have for you.
You can download it on the following link - http://www.amazon.com/dp/B00XPRM6WA.
If you like our book, leave feedback on Amazon and help us in our mission of helping other people with their health problems and concerns.

Health Advisor
784 posts
The people at SteadyHealth decided to offer you our Duromine ebook completely free of charge — but hurry as this offer starts tomorrow and last for only five days!
You just need to click on the following link to get your free copy - http://amzn.to/1Ar7m5p.
Remember that this is a limited time offer! If you are as satisfied with this book as we are, please leave us a review on Amazon and help us reach other people.

Health Advisor
784 posts
"Use this great offer and get your free copy of the ebook "Duromine Diet Pills: Does Duromine Really Works?" and read the real-life stories of people who used or are using Duromine. Find out how they achieved success and how they use this pill. Also, please leave us your feedback on Amazon and tell us how this book helped you in your weight loss journey. "

Health Advisor
784 posts
Today is the last day of our free promo campaign for the Duromine weight loss pill ebook. You can download it completely free from Amazon by clicking the following link - http://www.amazon.com/dp/B00XPRM6WA.
Find answers to every question you ever had about Duromine. Don't miss this last-minute opportunity to finally lose all those unwanted pounds. And, if you are satisfied with our product, give us some small encouragement by leaving your review on Amazon. Thank you.