Diets come and go; some work and some don't. Right now low carb high fat diets are trending and believers report incredible results, not only in weight loss but also in terms of reduction of cholesterol and improved health in general. But are they right?
Low carbohydrate high fat (LCHF) diets aren't new; they go back centuries and have been reinvented over and over in slightly different guises.
Current favorites include Atkins, Paleo and more recently, a contemporary version of the 19th century Banting diet. The popularity of these diets in general is incredible, even though there is just about as much disparagement from a number of sectors including some doctors, nutritionists and dieticians.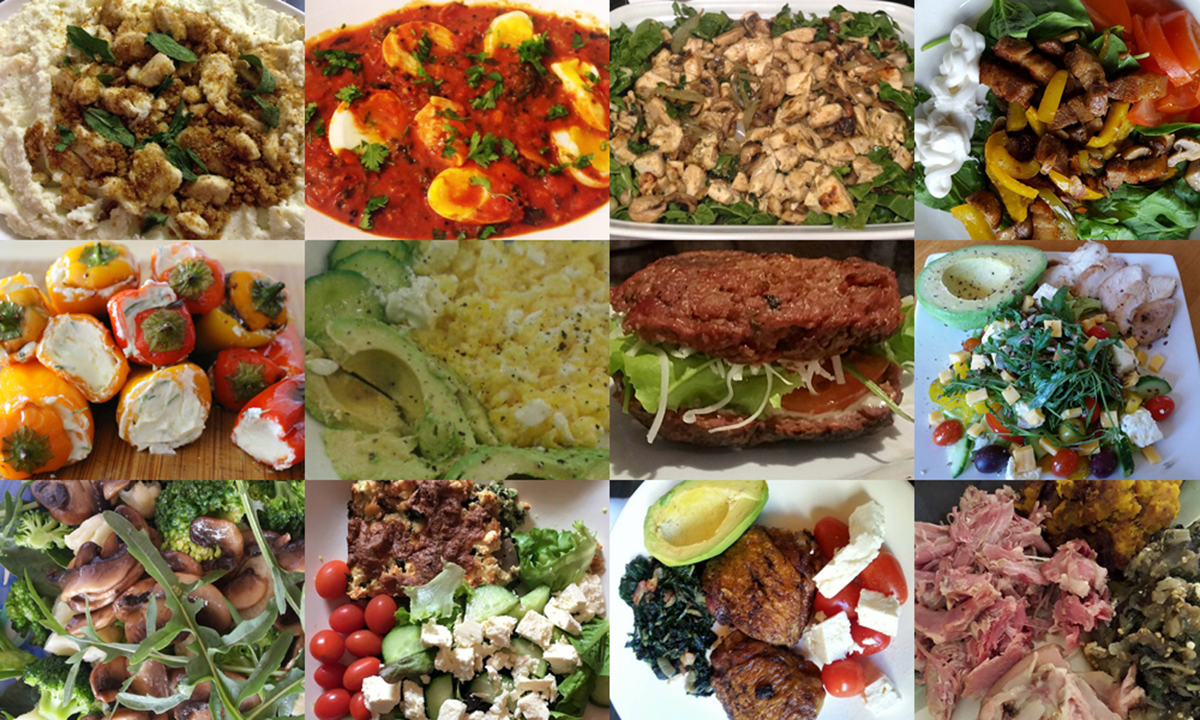 I have tried many diets over the decades (including Atkins in my teen years) and quite frankly have never found one that worked for me long term. I was never obese so it didn't matter majorly, but I did yo-yo over the years. To be honest, the diet that probably worked best for me ever was Patrick Holford's Low-GL Diet that measures food according to a Glycemic Load that relates to what's happening to your blood sugar. It worked particular well for my husband. 
But even though it is supposedly "a diet for life," and it really isn't a difficult diet to follow, it didn't last. Like the popular LCHF diets, it also differentiates between good fats and bad fats.  
Happily my weight has stabilized without conscious dieting, though it's probably got more to do with regular exercise than food. Still I have been drawn to the basics of a LCHF diet because there is so much about it that I have followed instinctively over the years. I'm not a huge meat eater but I do like a bit of crispy fat on lamb chops and streaky bacon is always a winner. I've always liked cheese, butter and full-cream milk and yogurt, and have been naturally suspicious about margarine. I also enjoy fruit (though it's not preferred in most LCHF diets), veggies and salads. So when local South African Professor Tim Noakes (co-founder of the Cape Town-based Sports Science Institute of SA) launched his perceived-to-be-controversial LCHF new-world Banting diet in 2013, I was hooked on the idea. I haven't followed the diet (which is also promoted as a diet for life) but have joined several Facebook groups that have been set up to support those who do. I also know a number of people who do follow the diet, some religiously. The short- and medium-term results in terms of weight loss are absolutely astounding, as thousands of before, during and after photographs posted on FB show.
Tim Noakes And Banting
The following that Prof. Noakes has attracted since he and three co-authors (a nutritionists and two chefs who are also athletes) published the best selling book The Real Meal Revolution in 2013 is legendary. I think that even the best-selling author of the original Atkins Diet, cardiologist Dr. Robert Atkins, would be envious.  But Noakes and co. have also attracted huge criticism, just as Atkins did.
Importantly, while the diets these two men promoted are both low carb coupled with high fat, they are substantially different to one another, particularly because the Atkins diet calls for much higher protein content. However both are ketogenic, relying on ketosis (or lipolysis), which burns body fat as fuel. Because carbs are removed (or minimized) in the diet, the liver converts existing body fat into ketone bodies that the body uses for energy; at the same time, any carbs are converted into glucose, which is vital for brain function. Both also reduce insulin resistance and stabilize the production of insulin, which is very good news for diabetics.
Then there is the original Banting diet devised by William Banting in the mid-19th century. Stating that he had previously eaten much too much bread, milk, butter, beer, sugar, and potatoes, Banting gave up milk and sugar, and potatoes and started eating lots of protein in the form of meat and fish, as well as fruit. He also avoided pork because of its "fattening character," as well as salmon, because of its "oily nature." While he also gave up champagne, port and beer, he continued to drink claret, sherry and Madeira with his dinner (lunch) and evening meal. He also commonly had a nightcap of claret, sherry, gin, whisky or brandy. He ate four regular meals every day, and always had the nightcap.
Banting's then revolutionary diet is in fact very different to the so-called Banting diet conceived by Prof. Noakes (see next page) that advocates eating only when you are hungry; encourages dairy products, particularly butter, cream and cheese; and discourages (though doesn't forbid) drinking alcohol. It was though a low carb diet, and Banting admitted later than he should have avoided, not only potatoes, but also carrots, turnips, and beetroot, which are of course also root vegetables. 
It also rejected sugar, which Atkins called "a metabolic poison."
One thing that Banting, Atkins and Noakes have in common is that all three devised their diets to help themselves. William Banting was a morbidly obese undertaker who lived in London. A short man just 5 ft 5 ins (1,65 m) tall, at the age of 65 years in 1862 he weighed 202 lbs (nearly 92 kg). When he published his book titled Letter on Corpulence, he had lost 35 lbs (nearly 16 kg) and was close to his goal weight. In a later addenda to his book, he reported that he had lost a total of 46 lbs (more than 20 kg).
Dr. Atkins was also grossly overweight, weighing in at 224 lbs (100 kg) in 1963 at age 33. He started by removing all sugar and starch (carbs) from his diet, and then increased both protein and fat.
Prof. Noakes is a character in his own country (which of course also happens to be mine), and had already carved a place for himself in terms of advocating dietary principles before he turned to a LCHF diet. A dedicated athlete who has completed more than 70 marathons and ultra-marathons, he once preached the lore of carbo-loading before running. The son of a man who died of diabetes, when he found he was "pre-diabetic" (resistant to carbohydrates) and had a very high risk of developing type 2 diabetes, he cut the carbs and increased the fat content of his diet. After five months Noakes reported that he was at his lightest weight in 20 years, and was also running faster than he had in 20 years.
Continue reading after recommendations
Important notification about information and brand names http://www.steadyhealth.com/polices/terms-of-use#copyright