If you are finding it difficult to become pregnant remind yourself that there is only a 20 to 25% chance of becoming pregnant each month, then set about optimizing your chances by following some of the tips mentioned in this article.
Trying to get pregnant? Don't become discouraged if it doesn't happen right away. Some women have a more difficult time becoming pregnant, but most women do become pregnant within a year of trying to conceive, providing there are no health issues in the way.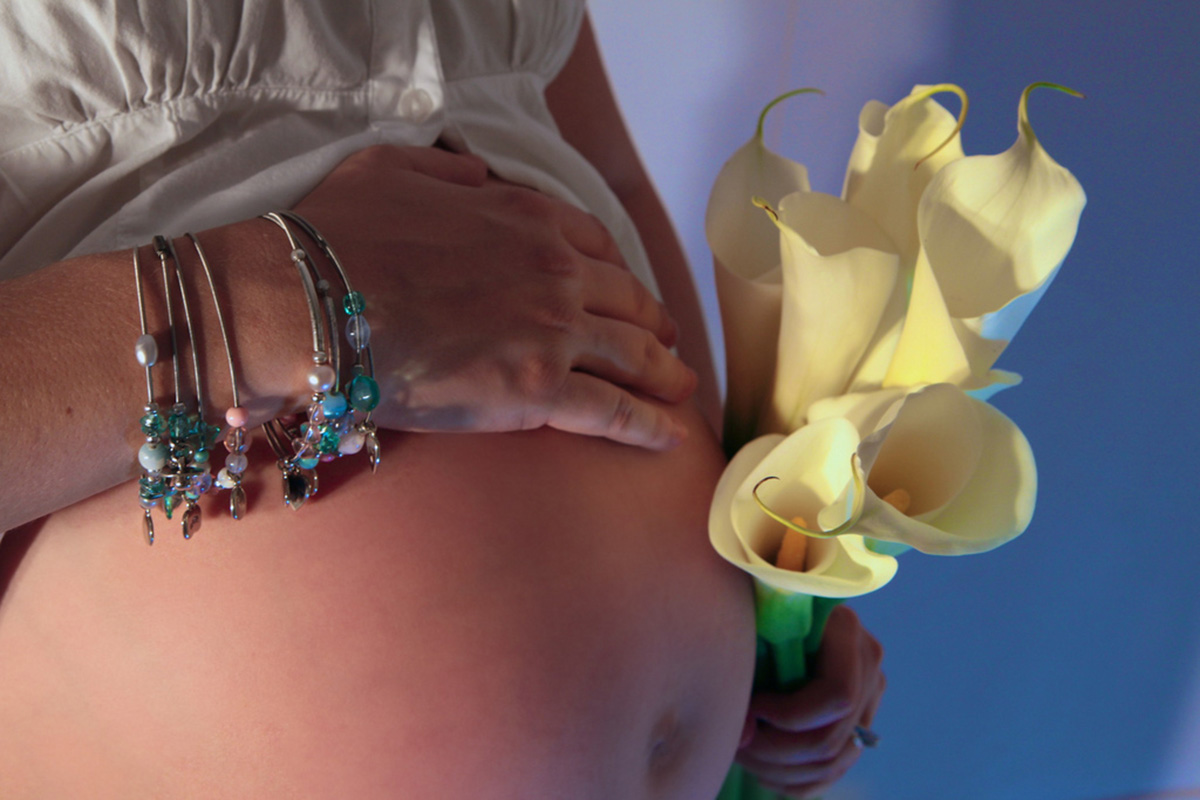 Get yourself in great shape

You stand a better chance of becoming pregnant if you and your partner are both healthy. Now is the perfect time to cut out habits such as your pre-dinner cocktail and smoking. Be sure that your diet is healthy and balanced. Start exercising if you don't already. If you are overweight or underweight, take steps to get your weight within normal limits. Studies have shown that women whose BMIs are above 30 or below 20 have a more difficult time conceiving. In addition, smoking has been shown to diminish fertility in both men and women. Getting yourself in great shape now will only help when you actually become pregnant.


Know your cycle
Having frequent sex won't help you become pregnant if you are having sex at the wrong time in your cycle! If your cycle is regular, this will be easy to determine, but even if you are irregular you can determine when you are most likely to conceive- it will just be a little more complicated. You are most likely to become pregnant following ovulation, which is when an egg is released by one of your ovaries and is ready to be fertilized.

To determine when your best chance is to conceive, determine when your next period will occur then count backwards 12 to 16 days. This four-day window is your ideal time to get pregnant. If you have an average cycle (28 days), the 14th day is the best period of time to conceive. If you are irregular, it will be more difficult to calculate when you are ovulating, in which case you can learn to recognize other signs that your body is ready to conceive.

Cervical mucus can be a reliable indicator of ovulation in some women. Your cervical mucus will become more stringy, clear and slippery when your body is ready to conceive. Cervical mucus is sometimes compared to the consistency of egg white when your body is ready to conceive. By observing changes in cervical mucus, you can learn to gauge when you are ovulating.

Some women measure basal body temperature to help them determine when the best time to conceive will be. Your temperature increases slightly around ovulation, and by plotting your temperature daily over a period of a few months, you will be able to determine your optimal time to become pregnant. Some women purchase kits that tell them when they are ovulating. There are also many tools online that can help you chart your cycle. Knowing your cycle intimately can help you increase your chances of becoming pregnant.


Position yourself for success and men can help too

Although you may enjoy trying different positions during intercourse, if you are trying to conceive you should stick to positions that allow for sperm to be deposited as close to the cervix as possible. Some positions make this more likely, such as the missionary position (man on top). Women on top or standing positions are less likely to result in pregnancy due to the effects of gravity. Side-lying or rear entry positions may help to deposit sperm deep within and close to the cervix. Following intercourse, rest for 10 to 15 minutes on your back with your hips slightly elevated- gravity is your enemy when you are trying to conceive!

Men can help, too- obviously, men contribute a great deal in the whole process, but there are things that men can do to increase their sperm count, thus increasing the odds. Men should avoid hot tubs, saunas or hot baths, which can increase the temperature in their testicles and damage sperm production. Along this theme, men might choose to wear boxers instead of briefs. In addition, quitting smoking and avoiding alcohol may help to increase the chances of conceiving.

Read More: Trying To Conceive - The Basics Every Couple Must Know
Relax while trying to get pregnant
Couples can become tense when trying to conceive, particularly if they have been trying for a long time with no success. Try not to let the process overwhelm your life or ruin the intimacy between you and your partner. Becoming too stressed about not becoming pregnant may interfere with your cycle. In addition, couples who are stressed may feel less like having intercourse, which is exactly what you don't want when you are trying to conceive!
Many couples who are having a difficult time getting pregnant must put up with well-meaning advice from family and friends. This advice can be frustrating, hurtful and stressful. Try to tune out others and concentrate on the end goal- but not to the exclusion of your partner, who is likely to be as frustrated as you are if you have been trying to conceive without success.
If you are under 35 years of age, you should try to become pregnant on your own for a year before considering consulting your physician. As women age, they may have difficulty getting pregnant. Women who are over 35 should seek help after 6 months of unprotected sex with no pregnancy as a result. Women who are over age 40 may want to ask their physician's advice more quickly. All women who are trying to conceive should discuss their desire to become pregnant with their physician if they have any chronic health conditions that will require frequent monitoring during pregnancy.
Once you become pregnant, you will want to see your physician sometime in the first 6 to 8 weeks to confirm your pregnancy and set up your schedule of prenatal care, particularly if you have any health conditions. The attention you paid to your health while trying to conceive becomes even more important once you have accomplished your goal. Avoid alcohol and smoking, follow your doctor's recommendations regarding weight gain, eat a healthy diet and exercise (within the limits recommended by your physician) throughout your pregnancy to prepare your body for remainder of your pregnancy and childbirth.