Do you think all is "lost" if you sever a limb? One Chinese man's severed hand was saved by having it attached to his ankle for a month, showing that reconstructive microsurgery has made great progress.
Do you work with powerful and sometimes dangerous machines? Losing your dominant hand in a work accident is a nightmare you might have thought about. Such an accident might end your career in a matter of seconds and impact your whole life negatively forever. A 25-year old man from Hunan province in China lived through this horror, but his story might have a happy ending after all.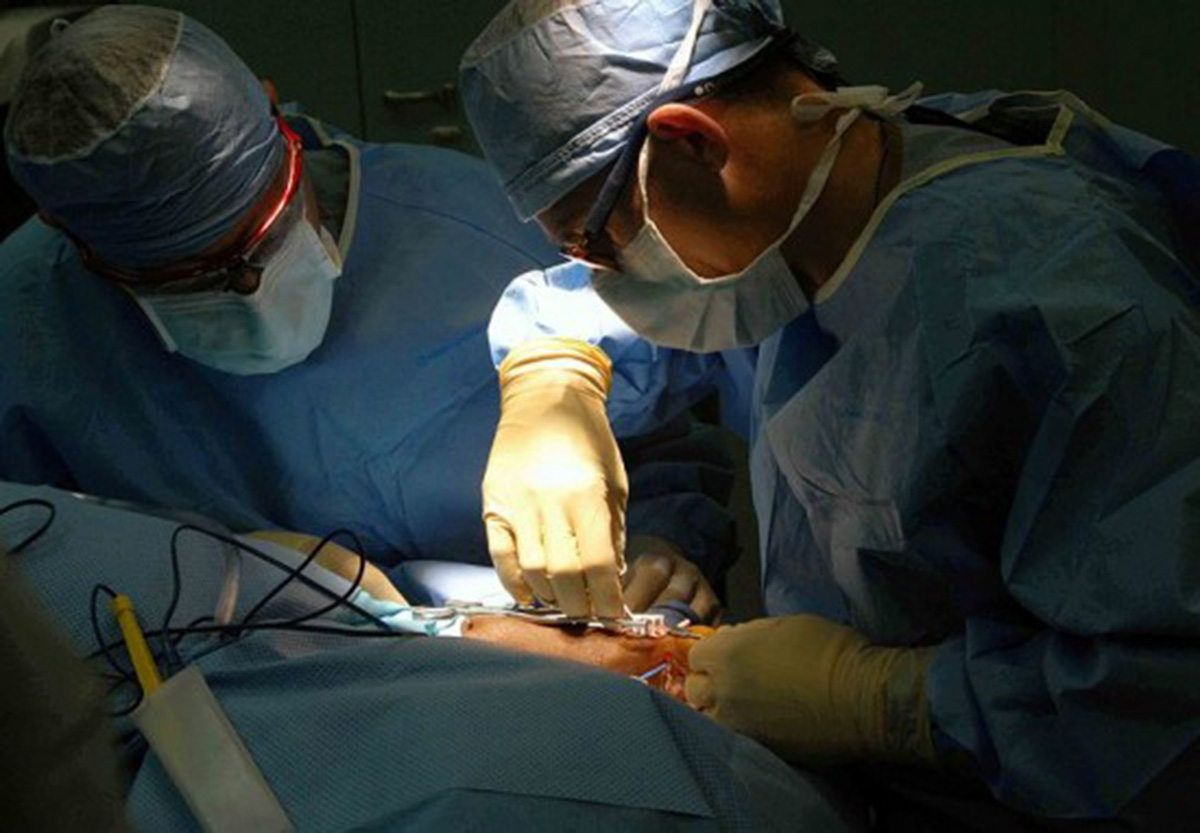 The man, identified by his nickname Xiou Wei, has been in the news all over the world. In a tragic accident at work, a drilling machine cut off his right hand and caused extensive damage to his arm. While Xiou Wei was lucky that his coworkers found his hand, his arm was so damaged that it could not be reattached. 
Not straight away, that is. Doctors at Xiangya Hospital in Changsha, Hunan province, kept Xiou Wei's hand alive by attaching it to his ankle just above his Achilles tendon. Doctors said: 
"His injury was severe. Besides ripping injuries, his arm was also flattened. 
We had to clear and treat his injuries before taking on the hand reattachment surgery."
Xiou Wei's arm stayed attached to his ankle for a month while his arm recovered, and was successfully replanted to his arm. Things are now looking good for the young man — doctors expect that he will eventually have full use of his hand again! The reattachment surgery took nine hours, and Xiou Wei will still have to undergo further operations in the future. 
The man's doctor compared the process to "building a house", and noted that though the "main body has been established, there will have to be interior decorations in the future".
Without the innovative surgery that temporarily stuck Xiou Wei's hand to his ankle, the healing time his arm required would have prevented reattachment of the hand. Reattachment of severed limbs is generally not possible unless the procedure is carried out within hours, and then only if the limb was kept cool with ice. 
Reconstructive Microsurgery: The Future Of Medicine
Xiou Wei's surgery isn't the only miraculous operation to come out of China. Microsurgery is becoming more common there, and we're seeing plenty of interesting procedures that radically improve the quality of life of patients just like Xiou Wei. 
In September, bizarre-looking pictures of another Chinese man who had an accident appeared in the news. The man had a traffic accident and was seen with a nose on his forehead. His own nose was damaged by the accident, after which an infection destroyed most of his cartilage. The doctors grew an entirely new nose on the man's forehead, to surgically be placed in its normal position at a later date. 
Read More: Da Vinci Robotic Surgery: Pros and Cons
We'll probably be seeing a lot more reconstructive microsurgery in the near future, both in China and other countries.
This type of surgery aims to preserve the function and look of damaged limbs and other body parts. It is a preferable alternative to to prosthetic options, but also much less invasive than transplants — which require patients to take anti-rejection medications that come with many side effects for the rest of their lives.