Do you let your diabetes control slide? Do you "forget" to see your doctor every three months? Here are some symptoms of high hemoglobin A1C that tell you that changes in your diabetes care are a must.
If all diabetics measured their blood sugar levels four or five times a day, every morning, and after every meal and snack, and then did what they needed to do go get their blood glucose levels back to normal, symptoms of high hemoglobin A1C levels would not be a very big concern. But the reality is that diabetics usually don't like to prick their fingers to take their sugars, and even if they don't mind the test, it can be hard to pay for the test strips. Unfortunately, your body can let your know your hemoglobin A1C levels have been high with some disturbing symptoms: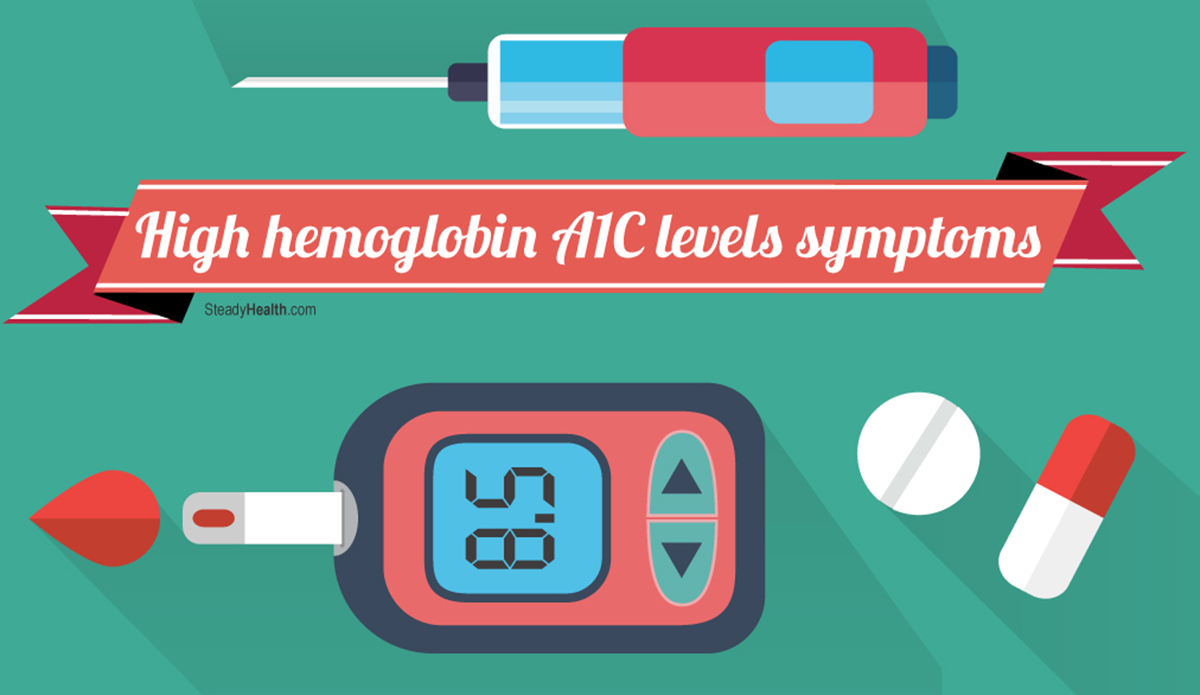 If you fail to monitor your blood sugar levels so your diabetes runs out of control, you may not have any symptoms of high hemoglobin A1C levels for a very long time. When your body gives you a wake up call about your high hemoglobin A1C, you may have to get complex, expensive, and painful medical care immediately and keep getting it for a long time. It's better just to check, check, and check some more. If you don't know what to do to keep your blood sugar levels healthy, ask. Make the changes in your lifestyle for lowering blood sugar levels that will spare you the painful experience of diabetic complications.
Photo courtesy of SteadyHealth.com