Snacks are a terrific way to satisfy hunger and get all the vitamins and nutrients your body needs. Snacking on nutritious food can keep your energy level high and your mind alert without taking up a lot of your time.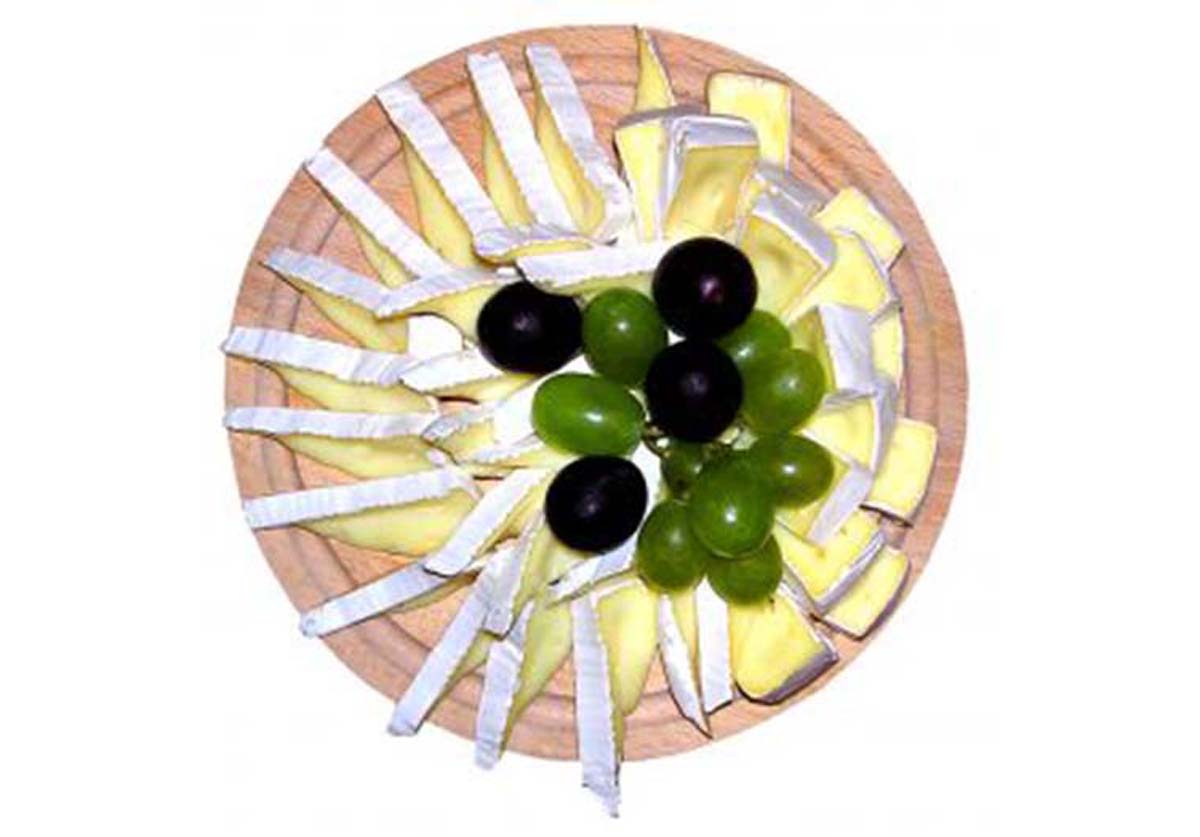 Snacking can be part of a balanced diet. Eating small portions of food throughout the day can keep the blood sugar levels from dropping too low or shooting too high. Blood cholesterol levels are lower in people who eat multiple small meals instead of one or two large meals. As with everything, moderation is the key to smart snacking. People who eat regular meals and healthy snacks are less likely to overeat and gain weight than people who skip meals or go for long periods without eating and then scarf down a large order of fries.
To keep energy levels going and avoid weight gain, steer clear of foods with lots of simple carbohydrates like candy bars or soda. Look for foods that contain complex carbohydrates like whole-grain breads and cereals and combine them with protein-rich snacks such as peanut butter or low-fat yogurt or cheese. Make it a habit to stash some fruit, whole-grain crackers, or baby carrots in your backpack or workout bag so you always have some healthy food nearby. If you merely need something to crunch, stick to raw veggies, air-popped popcorn or foods that are so low-cal they don't need to be measured. 
Ten healthy snacks under 200 calories
The following snacks add up to 200 calories to your daily intake but will likely save you many more by keeping you full from one meal to the next. The key to success is portion control in your snacks and in your meal.
4 Bagel Bites
Mini pizza bagels in frozen foods section: 200 calories, 6 grams fat, 8 grams protein, 28 grams carbohydrates, 2 grams fiber.

Other pluses:
good source of calcium.
Calcium is good for keeping bones healthy and preventing osteoporosis. Getting enough calcium can ease the symptoms of premenstrual syndrome, including moodiness, food cravings, bloating and cramping. It has been found incredibly helpful in prevention of osteoporosis and in weight management. Calcium has been shown to help in weight loss especially from the abdominal region. Of course, calcium supplementation alone can't be viewed as the ultimate solution for weight loss, but increasing your daily calcium intake may give that additional boost needed by many in the struggle to maintain healthy weight.
An adequate supply of calcium helps muscles, including heart muscles, do their work of contracting and relaxing. It also appears to help the nervous system regulate the level of pressure in the arteries.
1.58-ounce package Balance Bar Go Mix energy snack mix
Mixture of soy nuts, yogurt-covered raisins and dried fruits: 200 calories, 6 grams fat, 15 grams protein, 21 grams carbohydrates, 4 grams fiber.

Other pluses:
no Trans fat; good source of calcium, potassium and other nutrients.
While unsaturated fats (monounsaturated and polyunsaturated) are beneficial when consumed in moderation, saturated fat and trans fat are not. Metabolic studies have shown trans fats to have adverse effects on blood lipid levels increasing LDL cholesterol while decreasing HDL cholesterol. This combined effect on the ratio of LDL to HDL cholesterol is double that of saturated fatty acids. These factors contribute to the risk of developing coronary heart diseases. So, the above snack is a healthier option for you.
Also, this snack is a good source of calcium and potassium. Potassium is one of the body's main essential minerals needed for optimal health. Sufficient amount in the diet helps keep your muscles strong (including the heart muscles), bowels regular and works to eliminate irritability, confusion and stress. And it may help to lower high blood pressure, as well as protecting against the blood pressure-boosting properties of sodium. This mineral is also vital when it comes to having healthy nerve function. As for the brain it has been noted that potassium is good for relieving headache inflicting allergies.
1 medium banana spread with 1 tablespoon of crunchy peanut butter
195 calories, 9 grams fat, 30 grams carbohydrates, 5 grams fiber.
Other pluses:
great source of potassium.
1 medium microwaved sweet potato with 1 teaspoon butter, sprinkle of cinnamon
152 calories, 4 grams fat, 2 grams protein, 27 grams carbohydrates, 3 grams fiber.
Other pluses:
terrific source of vitamin A, beta carotene and other disease-fighting vitamins and minerals
Vitamin A is known to help internal and external defense systems of the body to fight against harmful infections, maintains healthy skin and mucus membranes, and helps in bone growth and teeth development. Beta carotene acts as a precursor of Vitamin A. It is also a powerful antioxidant, and has been shown to help guard against cancer and heart disease.  Thus this snack is a very healthy option for the body.
1 1.69-ounce Clif Luna Toasted Nuts 'n' Cranberry Bar
170 calories, 3 grams fat, 10 grams protein, 26 grams carbohydrates, 2 grams fiber.
Other pluses:
high in vitamin C, calcium, folate and many other nutrients. Lower in fat and calories than most other energy bars.
Contemporary interest in Vitamin C centers on its ability to perform antioxidant functions. As an antioxidant, it can help prevent the cell damage done by "free radical" molecules as they oxidize protein, fatty acids and deoxyribonucleic acid (DNA) in the body. Free radical damage has been implicated in the progression of several diverse and important disease states including cancer, cardiovascular disease and cataract formation. So vitamin C, if regularly consumed, aims at reducing the risk of these chronic illnesses.
Folate is essential for new cell production and growth. It helps in the production of DNA and ribonucleic acid (RNA) and mature red blood cells, which ultimately prevent anemia. Over the past decade, however, it has become clear that higher levels of folic are associated with the prevention of neural tube defects. Thus, it is recommended as a supplement to pregnant females.
1.5-ounce package Nature Valley Peanut Butter Granola Bars
180 calories, 7 grams fat, 5 grams protein, 30 grams carbohydrates, 2 grams fiber.
Other pluses:
no Trans fats; lower in sugars and higher in protein than most other breakfast bars.
Medium pear with 1 ounce brie
198 calories, 8 grams fat, 6 grams protein, 25 grams carbohydrates, 4 grams fiber.
Other pluses:
good source of calcium.
1 stick Polly-O String-Ums cheese
80 calories, 4.5 grams fat, 8 grams protein, less than 1 gram carbohydrate, no fiber.
Other pluses:
excellent source of calcium.
If you are still hungry, then nibble on up to 15 Wheat Thins crackersas well; your caloric total will still fall under 200 calories and you'll add a little fiber as well.
1/2 cup low-fat vanilla frozen yogurt with 1 cup fresh or frozen blueberries
171 calories, 2 grams fat, 4 grams protein, 27 grams carbohydrates, 4 grams fiber.
Other pluses:
Blueberries are a nutritional powerhouse of disease-fighting phytochemicals; the frozen yogurt ups the calcium quotient.
Bio-active compounds produced by plants are referred to as phytochemicals. They provide protection against cardiovascular disease, several common cancers, premature aging, and other chronic diseases. Anthocyanin, the phytochemical that makes blueberries their dark purplish blue, is though to be a key agent in the disease fighting process.
Read More: Low Calorie Recipes For Weight Loss
1/2 cantaloupe filled with 1/2 cup 2-percent-fat cottage cheese
194 calories, 3 grams fat, 16 grams protein, 26 grams carbohydrates, 2 grams fiber.
Other pluses:
Cantaloupes are loaded with vitamin A and C; cottage cheese is an excellent source of low-fat protein.
So forget the bag of chips or candy bar and reach for a handful of such snacks for better nutrients. With proper portions and healthy food choices, snacking can enhance, rather than hurt your diet.