Menopause is a transition phase in a woman's life - it can be relatively easy for some women and a very tough time for others. Various approaches can help - herbs, bio-identical hormones, support from friends and family.
But one of the best and easiest approaches to use is one we can easily implement - diet! Hippocrates, the Father of Medicine said "Let food be thy medicine, and let thy medicine be food." The old sayings "An apple a day will keep the doctor away" and the old Chinese proverb "He who takes medicine and neglects to diet wastes the skill of his doctors." are examples of the same wisdom shared by those mothers who insisted you have that bowl of chicken soup.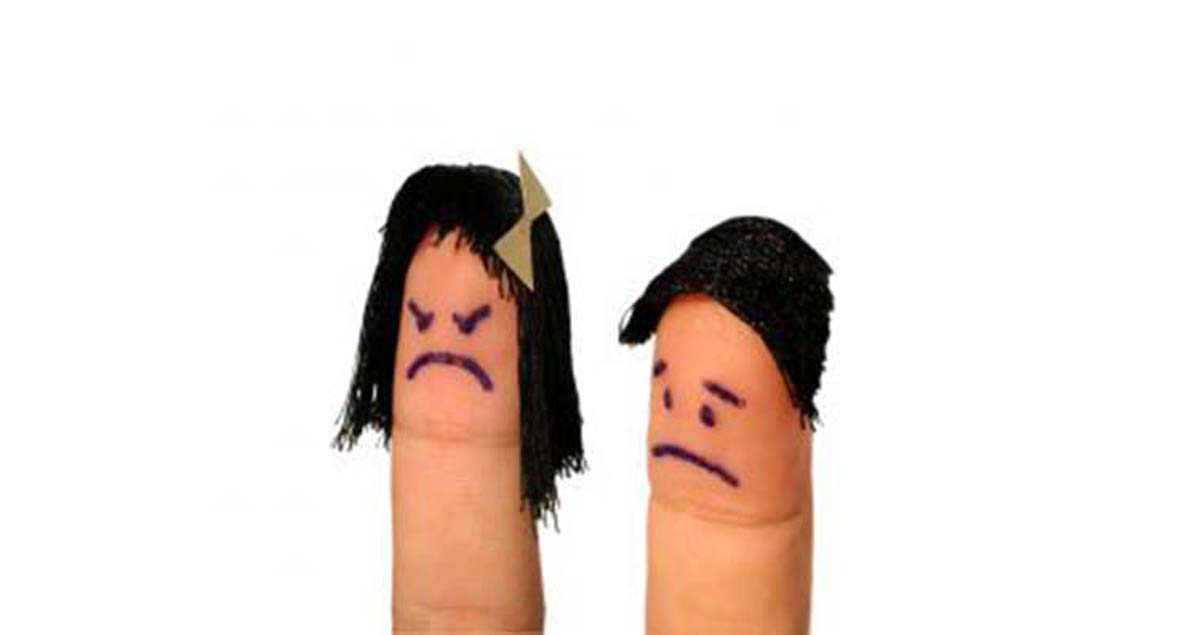 Eating an apple a day is not a guarantee of complete health, but eating well is one of the easiest ways to maintain your best health. Eating particular foods - and avoiding some - can be an effective way of keeping yourself healthy during various times in your life.
During menopause, you can eat a number of foods that can help with some of the symptoms and even control those symptoms/- remember, menopause is not a disease, it's a time of life.  When you were a child and growing fast, there were foods that helped your bones and muscles grow and stay strong.  When you are middle-aged, there are foods that can help you maintain your energy and your concentration - and when you are going through menopause, there are foods that can help as well!
Foods to eat:
·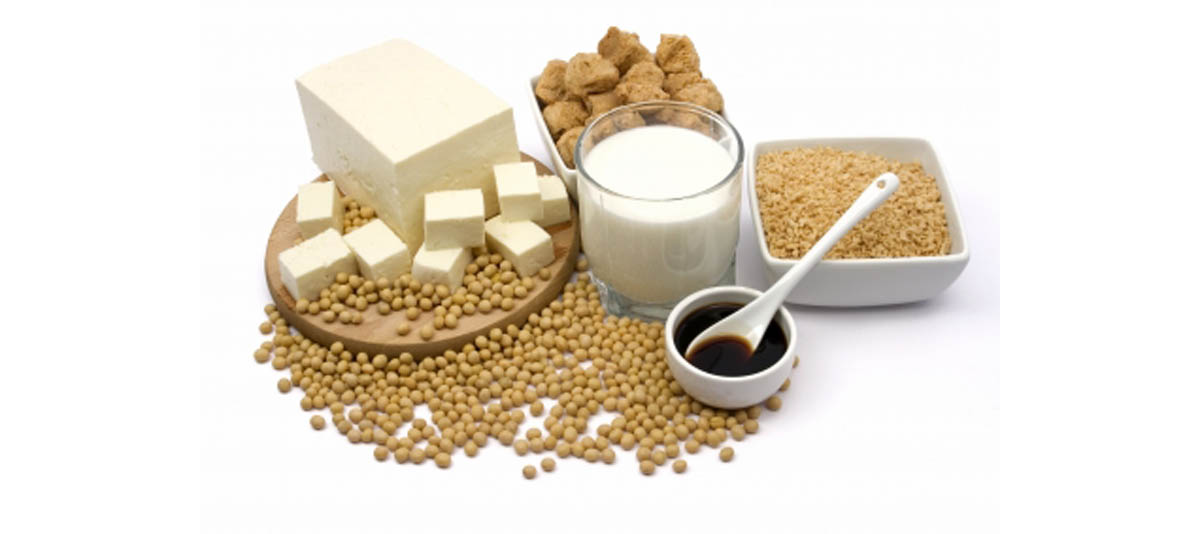 Soy and soy products including soy milk, tofu, tempeh, soy protein concentrate have been shown to benefit menopausal symptoms, particularly hot flashes.[1],[2],[3]  Soy contains isoflavenoids (a type of phytoestrogen) called genistein and daidzein—these bind to the same sites that estrogen binds to and seems to block the actions of estrogens.[4] This appears to minimize or completely stop many women's hot flashes. Soy products also appear to increase bone density in peri-menopausal and post-menopausal women.[5] This is partly due to the proteins in soy, and partly because of its rich content of calcium.[6]  Soy has also been recommended for everyone because of its ability to lower cholesterol and possibly triglycerides in the blood—and those have been associated with heart disease and high blood pressure.6 Soy protein contains all the essential amino acids and may also help reduce the risks of breast cancer.[7]
Read More: Menopause Herbal Remedy: Could I relieve my menopause naturally?

·   Vegetables contain all sorts of nutrients that can help with menopausal symptoms.  Vegetables also contain fiber, which can help ensure regular bowel movements - and this can help a number of ways.  For one thing, regular bowel movements can ensure comfort.  Also, excess estrogen, after the liver processes it, is excreted though the bowels.  Getting enough Vitamin B complex is also very helpful in alleviating menopausal symptoms and vegetables are a great source.

·   Fruits also contain loads of fiber, vitamins and minerals.  Fruits are also high in bioflavenoids that are great anti-oxidants and help remove free radicals from your body.  Fruits also contain phytoestrogens - plant compounds that act like estrogens by binding to the same receptors that estrogens bind-- they appear to block some of the effects of too much estrogen.  There are three types of phytoestrogens - isoflavones, lignans and coumestans.  Fruits (and vegetables) contain isoflavones which, like the soy protein, help reduce hot flashes.
·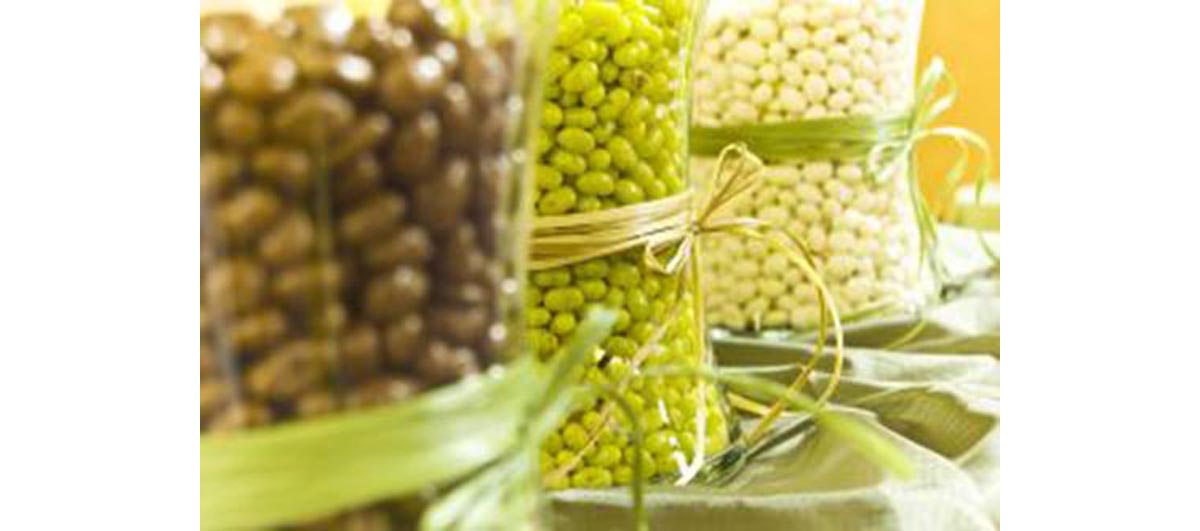 Beans and legumes contain the second type of phytoestrogen, lignans.  Some of the best sources of lignin are lentils and beans such as kidney, adzuki and navy beans.

·    Seeds such as flaxseed, pumpkin and sesame are also an excellent source of lignans.  They also contain the fats and oils (omega-3's) that are necessary for cell structure, nerve and immune health.  The oils are also used in the anti-inflammatory pathways that can help with some of the other symptoms of menopause such as the joint pains, muscle aches and headaches.

·    Red clover, pumpkin seeds and bean sprouts are a good source of the third type of phytoestrogen—the coumestans.  Red clover can be made into a tea, bean sprouts can be added to salads and pumpkin seeds can be added, along with the other seeds to snacks, salads, stir-fried vegetables and breakfast cereals.  All these seeds can be used whole or ground up to add as a garnish to any meal.

· Omega-3 fats and oils—these can be found in fish, flaxseed, walnuts and dark, leafy green vegetables.  The omega- 3 fats not only reduce inflammation, but help boost immunity, promote proper blood function and can help with fatigue.

· Liver foods—these are foods that help the liver clear out wastes and toxins that can build up and cause fatigue, inflammation, headaches and muscle aches to name a few.  Some of the best liver foods are beets, artichokes and leafy greens.  The liver also needs choline, which can be found in cabbage, lentils, peanuts and cauliflower.  Inositol, also is needed by the liver.  Foods high in inositol are molasses, raisins, chick peas, brown rice and wheat germ.

· Calcium-rich foods such as dairy products, broccoli, whole grains and beans help maintain bones.
 Foods to avoid
· Avoid any fatty foods or foods loaded with sugar, especially processed sugars.
·         Also avoid any beverages with caffeine.  Soft drinks, even the non-caffeine ones should be avoided because the phosphoric acid in them can increase your loss of calcium from bones.

·         Avoid eating large meals—"grazing" tends to avoid the high or lows in blood sugar and helps with weight loss and some of the irritability that may accompany peri-menopause.

 

 
Huntley AL, Ernst E. Soy for the treatment of perimenopausal symptoms--a systematic review. Maturitas 2004,47:1-9.
Balk JL, Whiteside DA, Naus G, et al. A pilot study of the effects of phytoestrogen supplementation on postmenopausal endometrium. J Soc Gynecol Investig 2002,9:238-42.
Howes LG, Howes JB, Knight DC. Isoflavone therapy for menopausal flushes: a systematic review and meta-analysis. Maturitas 2006,55:203-11
Morito K, Hirose T, Kinjo J, et al. Interaction of phytoestrogens with estrogen receptors alpha and beta. Biol Pharm Bull 2001,24:351-6.
Erdman JW. AHA Science Advisory: Soy protein and cardiovascular disease. A statement for healthcare professionals from the Nutrition Committee of the AHA. Circulation 2000,102:2555-9.
Trock BJ, Hilakivi-Clarke L, Clarke R. Meta-analysis of soy intake and breast cancer risk. J Natl Cancer Inst 2006,98:459-71.