Vaginal bleeding during the first trimester of pregnancy does not always indicate you will have a miscarriage. What are the other reasons you may bleed during pregnancy?
Vaginal bleeding is among the most terrifying symptoms a woman can experience during the early stages of pregnancy. At the first sign of bleeding, a woman is guaranteed to start worrying that she is experiencing a miscarriage. If you are suddenly noticing spotting or even heavier bleeding, does that always signal an impending miscarriage, however? And what should you do if you start bleeding during your first trimester?
Bleeding During The First Trimster — Statistics You Should Be Familiar With
According to the American Academy of Family Physicians, around one fourth of all pregnant women will experience some degree of bleeding and even some degree of normal vaginal discharge during their first trimester. Around 50 percent who do experience first trimester bleeding will end up miscarrying. While that may seem like a lot, it also means that fully half of those who notice bleeding early on in their pregnancies will not miscarriage. To put it succinctly, first trimester bleeding does not automatically represent a miscarriage by any means.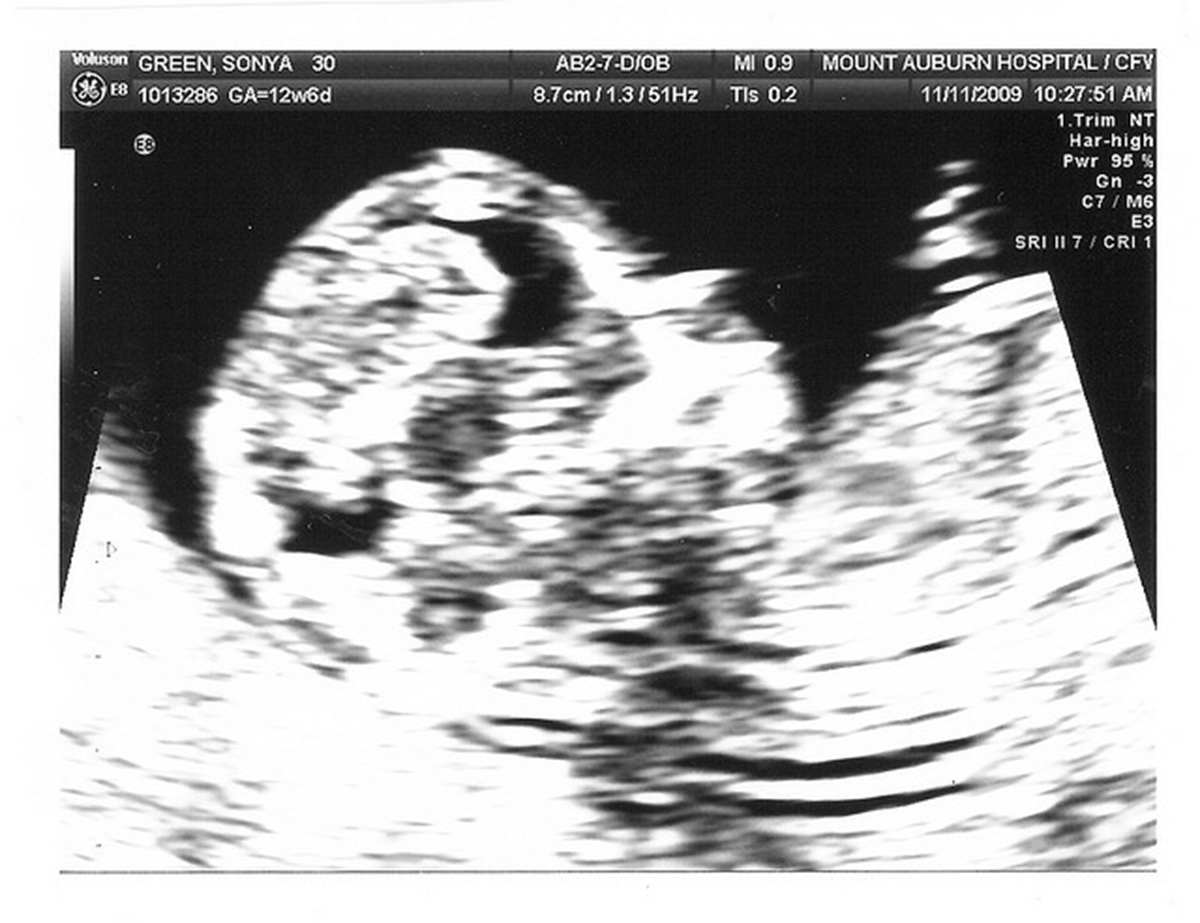 What are the other possible causes of early pregnancy spotting and bleeding, then?
Implantation Bleeding
An implantation bleeding is a slight bleeding associated with the implantation of a newly fertilized egg into the lining of the uterus. Not every pregnant woman will experience a noticeable implantation bleeding. Those who do will see it between six and 12 days after conception, and though it most often takes the character of a very light spotting, some women will experience a slightly heavier implantation bleeding. 
You're more likely to confuse an implantation bleeding with a period than with the symptoms of a miscarriage, because hardly any woman is aware she is pregnant at this extremely early stage — but it still deserves a mention.
Cervical Sensitivity
When you are pregnant, your blood volume increases in general, and more blood flows to the reproductive organs in particular. Because of this, your cervix will become more sensitive. After a medical examination, sexual intercourse, or even vigorous sporting, the cervix may sustain very minor damage that leads to bleeding. This type of bleeding isn't a cause for concern, and it's certainly not a miscarriage.
Ectopic Pregnancy 
An ectopic pregnancy is a pregnancy that develops outside of the uterus, most commonly inside one of the fallopian tubes. Most types of ectopic pregnancy are not viable — that is, they will not produce a live baby, and they can also become life-threatening if left untreated. Women who experience strong and very painful cramps along with bleeding, lightheadedness, and nausea may be experiencing a ruptured tubal pregnancy, and they should seek medical care immediately. 
READ What Is Molar Pregnancy, And How Can You Recognize It?
Molar Pregnancy
Also referred to as gestational trophoblastic disease, a molar pregnancy is a rare condition. Rather than developing into a fetus, the fertilized egg will grow abnormal tissue which can also be cancerous in some instances. Besides vaginal bleeding, women affected by a molar pregnancy may also notice a belly that seems far too large for the duration of their gestation, and severe nausea and vomiting. 
Continue reading after recommendations