When you find out you're pregnant, you tend to expect all kinds of symptoms. Morning sickness, fatigue, mood swings and food cravings are all seen as "typical pregnancy symptoms".
When you experience spotting (AKA very light bleeding) and cramping, you are bound to think that something is wrong and that you might be having a miscarriage. While first-trimester spotting and cramping can indeed be the start of a miscarriage, this is not always the case by any means.
Every woman feels a little crampy before and during her period sometimes this sensation is caused by the uterine contractions that help with the process of expelling endometrial tissues to prepare for a fresh menstrual cycle. About 20 percent of women of childbearing age also experience a light spotting called ovulation bleeding when they ovulate.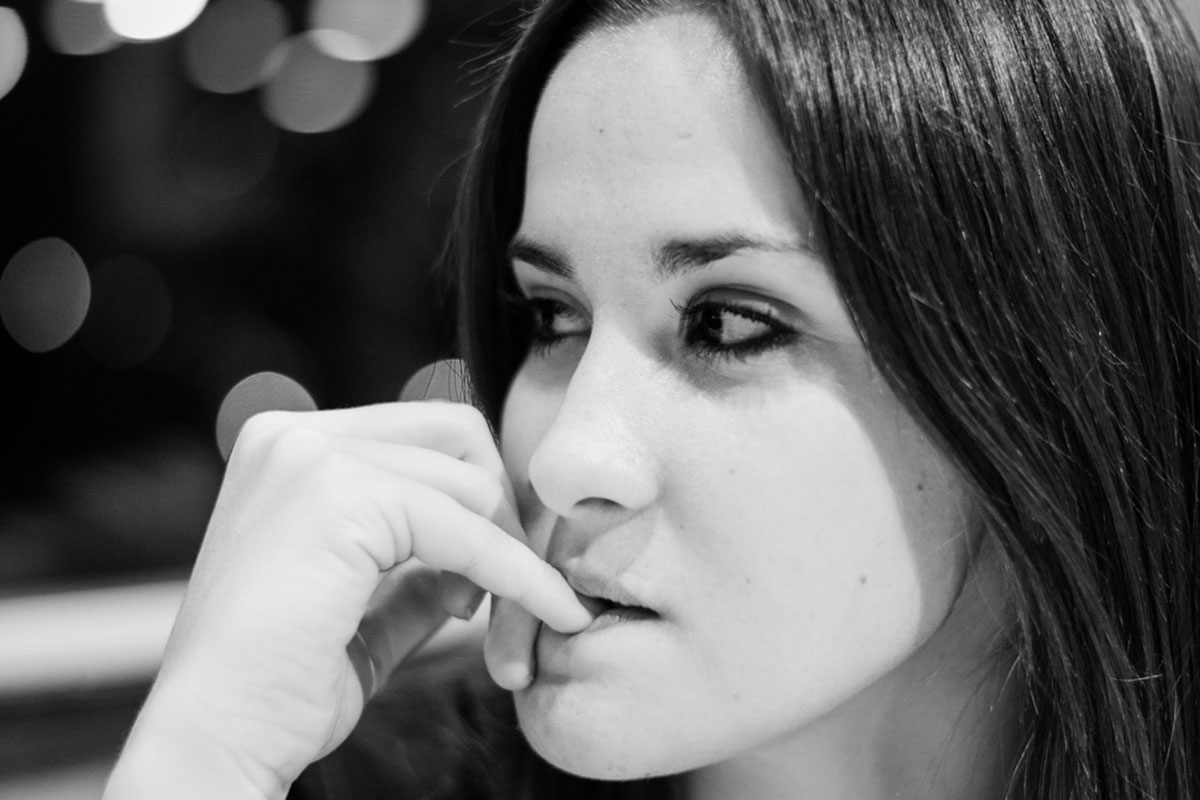 Both spotting and cramping might be familiar to a pregnant women who encounters them, then, but these symptoms can be rather frightening as well. When you feel cramping and pain and see blood, "miscarriage" is bound to be the first thing that pops into your mind. Yet, spotting and cramping in the first trimester have several possible causes, and not all of them pose any danger to your pregnancy. We'll now take a look at what they are.
Implantation bleeding
An implantation bleeding is an event that some women experience when their fertilized egg implants into the lining of the uterus an environment that is rich in blood, so it's hardly surprising that you bleed a little when your tiny embryo first implants. Implantation occurs between seven and 10 days after conception, but the blood can take a little longer to come out. You may well have already had a positive pregnancy test when you experience this light spotting, often seen in the form of old (brownish) blood. An implantation bleeding really involves a minimal amount of blood, and large, flowing amounts of blood should lead you to suspect a miscarriage.
Sex
Your blood volume increases during pregnancy, and a lot more blood is diverted to the pelvic region because of the baby. Your cervix becomes much more sensitive, and some newly pregnant women bleed after sexual intercourse. This type of bleeding may manifest as fresh blood (red), but it shouldn't be a large amount.
Cramping
How about cramping, then? A certain amount of cramping is quite normal in early pregnancy. You are likely to feel "premenstrual symptoms" for quite a while after your positive pregnancy test. This does not indicate that something is wrong with your pregnancy, just that your uterus is pretty sensitive at the moment and that a lot is happening there. This type of cramping is very common, but that doesn't mean cramping is never a cause for concern.
Are you in your first trimester and experiencing heavy cramping that disrupts your daily activities? If you are bleeding quite heavily at the same time, miscarriage is the most likely diagnosis. Heavy, sharp pains on one side (sometimes with bleeding) can also indicate ectopic pregnancy, which can quickly become life-threatening and requires immediate medical attention. Uterine fibroids are another possibility if you have heavy pain.
READ Pregnancy after Miscarriage: Tips to Conceive after Miscarriage
Then, there's always the possibility that your symptoms are not related to your pregnancy at all and that you have appendicitis or some other medical problem. Are you worried or in great discomfort? Don't be worried that your healthcare provider will see you as a hysterical pregnant woman, and make the call. That's what they're there for. And, if your symptoms are heavy enough, don't hesitate to head for the ER. It's always better to make a trip for no reasons than to stay home when help would have made the difference.
Miscarriage symptoms
As much as 20 percent of all recognized pregnancies end in miscarriage, usually during the first trimester of pregnancy. So while spotting and cramping doesn't always mean a miscarriage, it can definitely happen. A miscarriage is likely to start out with mild cramps that later become more intense and hit in a rhythmical fashion, like you would expect from labor. You may first experience light spotting, but this will later turn into more heavy bleeding that's red and obviously fresh, and contains tissues. If you think you are having a miscarriage, it's best to give your OBGYN a call.