Overview
Aichmophobia is a specific morbid and irrational fear of sharp objects such as needles, pencils, knives, the sharp end of an umbrella, protruding corners, sharp edges, and even someone pointing their finger at affected individuals.
This fear is often seen in children and not really regarded as irrational since these young individuals are more worried about the pain associated with being penetrated by sharp objects. If this fear is witnessed In adults though, it usually indicates the presence of aichmophobia.    
Aichmophobia may also be referred to as belonephobia (a specific fear of needles) or enetophobia (a specific fear of injections).
This fear can be managed effectively enough but if it's left untreated it may result in worsening of the fear over time which can negatively impact the development of an individual and their normal everyday activities.
Causes
There is no specific cause of aichmophobia, but unique instances and maybe even evolutionary factors and a genetic predisposition may be involved in an individual developing this phobia.
Traumatic instances may also be associated with the development of aichmophobia such as painful medical procedures that were either endured or witnessed, accidents or violent situations that involved injury by a sharp object, or even iatrophobia, which is an irrational and extreme fear of doctors.
Symptoms
Individuals who become fearful or display other nervous or anxious behaviours when exposed to sharp objects may have aichmophobia.
The symptoms which these affected people may elicit include:
Feelings of panic or dread in the presence of sharp objects.
Having an uncontrollable or automatic reaction in response to the fear. In severe cases, patients with this phobia may faint.
Shortness of breath.
A rapid heartbeat.
Trembling.
Trying to avoid exposure to sharp objects at all costs. Individuals with the phobia may accidentally end up hurting themselves or others by taking extreme measures to avoid fear. An example may include breaking a door down that an affected person can't open in order not to be in the same room as the sharp objects.
Management 
Aichmophobia can be managed with the help of a psychologist or mental healthcare professional by incorporating psychotherapy.
The aim of the therapy includes isolating the possible cause of the phobia and then discussing among themselves the reasons why the fear is unfounded, how the patient can come to terms with any traumatic experiences that may have triggered the phobia, and discussing ways to deal with the symptoms experienced when exposed to sharp objects.
Unlike other phobias though, aichmophobia has a physical component associated with it in that affected individuals may have a hypersensitivity to pain, that may be caused by sharp objects, and this will trigger fear and panic in these patients. The typical management of hypersensitivity is some form of local anesthesia to prevent the patient from experiencing pain.   
Other forms of psychotherapy may include exposure or cognitive behavioural therapy. Here, the therapist helps the patient to gradually and systematically confront the source of their fear while controlling their mental and physical reactions to the sharp objects. This helps to condition the mind to accept that the fear is irrational and that the objects don't present an imminent danger to them.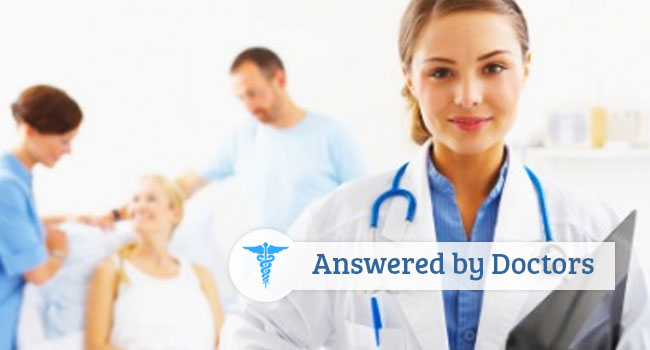 Still have something to ask?
Get help from other members!