What Are Hydrogel Butt Injections?
"Hydrogel" is, in fact, a generic term referring to hydrophilic polymers. The specific hydrogel typically used in so-called hydrogel butt injections is acrylamide, in turn usually marketed under the name Aquamid. Acrylamide itself can form when certain starchy foods are cooked at high temperatures, and is also used for commercial purposes, in packaging for instance. It is likewise present in cigarette smoke.
During hydrogel buttock injections, this or a similar substance is used as a soft tissue filler to augment the buttocks. Proponents of the practice argue that acrylamide is well tolerated by the human body because it is mainly made up of water, that hydrogel butt injections do not lead to clump formation, and that the injections are safer than undergoing butt augmentation surgery.
Sounds good, right? With a minimally-invasive cosmetic procedure, the larger buttocks of your dreams can become a reality. Unfortunately, appearances can be deceiving.
Warning: Hydrogel Butt Injections Are Unsafe And Illegal
Before you are tempted to started looking around for a practitioner to perform hydrogel butt injections on you, let's make a few things very clear:
Hydrogel butt injections are not FDA-approved. Offering acrylamide as a soft tissue filler without prior approval is against US law.
Though research is currently inconclusive, agencies including the Environmental Protection Agency classify acrylamide as a substance that is likely to be carcinogenic.
Because hydrogel butt injections are unsafe and not approved for use, reputable cosmetic surgeons will not be providing them in the US. This means that any provider offering them is likely to be unqualified at performing cosmetic procedures in the first place, and that in turn comes with a wide range of risks.
It is important to note that people who simply desired to attain bigger buttocks through injections with soft tissue fillers have indeed died from such botched procedures performed by unlicensed doctors or people who weren't doctors at all. Kidney failure, pulmonary embolism, and infection are all possible complications of these procedures.
What Butt Augmentation Procedure Is A Safe Alternative?
People who are looking to have their buttocks augmented will want to investigate a procedure known as a "Brazilian Butt Lift". During this operation, fat tissues are first removed from the patients own body using liposuction. This fat tissue is then filtered and prepared to be reinserted into the buttocks.
A Brazilian Butt Lift can dramatically enhance your buttocks while simultaneously providing you with a slimmer abdomen. Because the body's own tissues are used, this "filler" is very well tolerated by your body.
As always, you will want to ensure that you are treated by a board-certified plastic surgeon who is very experienced in performing this procedure, in order to lessen the risk of complications and improve your chances of attaining the desired outcome.
In Conclusion
Say no to dangerous and illegal cosmetic procedures, and only ever work with licensed medical professionals. Don't take their word for it — verify your surgeon's credentials with the American Board of Plastic Surgery (ABPS) or other relevant licensing agency yourself.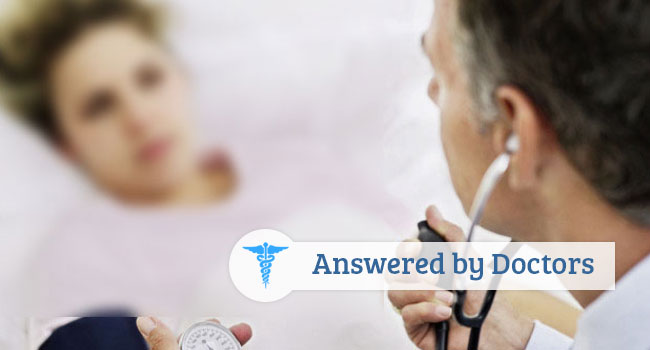 Still have something to ask?
Get help from other members!