The rising trend of Kim Kardashian and her fab family has led to a HUGE increase in the number of butt implants and butt surgeries, according to a 2014 report by the American Society of Plastic Surgeons. Learn more about bum surgery right here!
Kim Kardashian is probably one of the most photographed women in the world — with possibly one of the most photographed derrieres in the world. Her sisters are starting to catch up, too, with Khloe and Kylie all getting their fair share of media attention for their newly plump behinds. Kim K's bottom is, according to a report by the American Society of Plastic Surgeons, responsible for a huge uptick in the number of patients opting for surgery on their bottoms.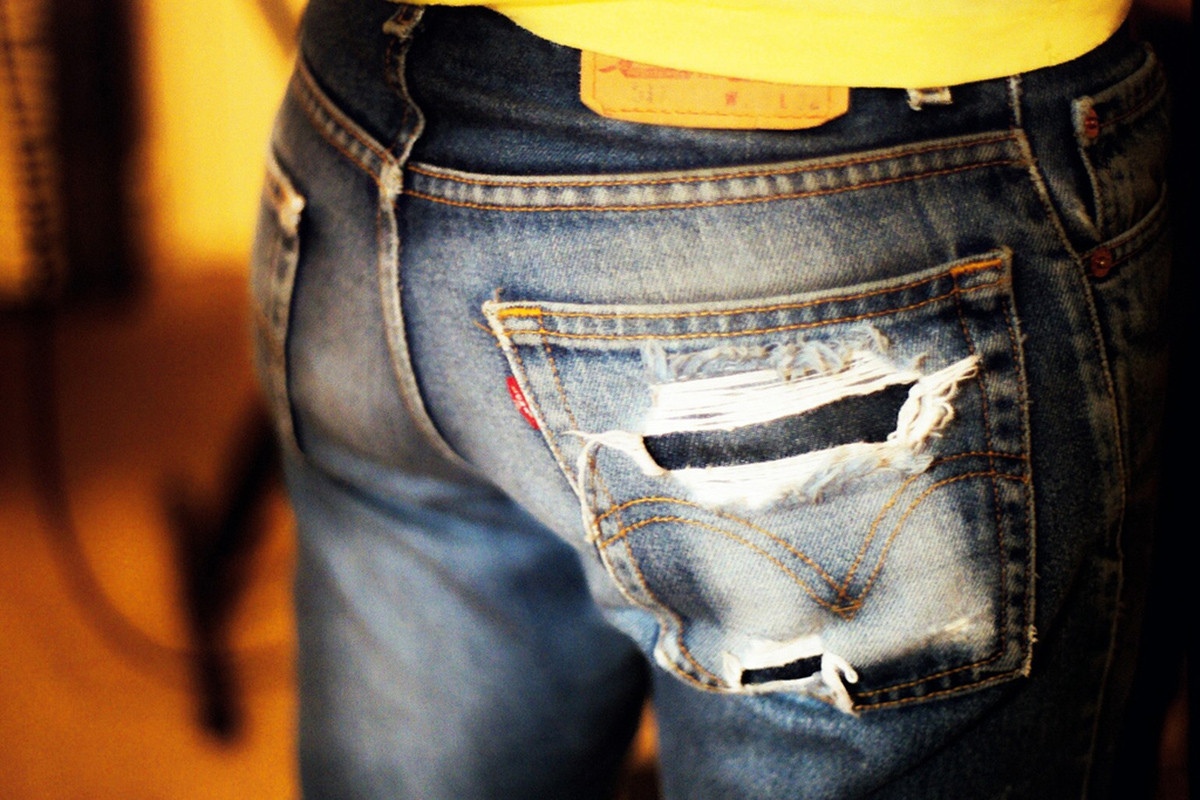 In 2014, their were nearly 12,000 augmentation procedures, up nearly 15 percent from the year before, and bum lifts were up by 44 percent too. But (get it?) bum implants had the biggest surge in popularity, going from just over 900 ops in 2013 to 1,863 in 2014, which was an increase of 98 percent! The president of the ASPS attributed this rise in bum surgeries to the media focus on big-bootied celebrities, such as Kim K, Nicki Minaj, Rihanna and Jennifer Lopez. The society is fully expecting an even bigger increase for the year 2015.
Which Butt Surgery Should I Get?
If you're thinking about getting your bum lifted, sculpted, augmented or implanted, there are plenty of options available to you. Below, we outline them in a little more detail. Remember, though, to only visit surgeons who are members of the American Association of Plastic Surgeons or the equivalent organization in your neck of the woods, and to get referrals and reviews for any surgeon you do visit to ensure that their past work is of a high quality and that they are professional and caring towards their patients. The last thing you want to do is end up with cement in your bum cheeks instead of filler (something that happens regularly, around the world, on a near constant basis), or to get breast implants put in your bum instead of bum implants. Again, something that actually happens. Getting non-regulated fillers and implants in your butt can kill you. 
So consider this out warning: make sure you visit a regulated, genuine surgeon, who is fully licensed and a member of the board, just to make sure that you're in safe hands. Okay? Okay. Now, let's talk about butts.
Brazilian Butt Lift
In the so-called Brazilian butt lift procedure, a local anaesthetic is injected into your bum and into the areas that fat will be removed from. Fat can either be removed from the tummy area, the thighs, or both. Fat is removed via liposuction. A tiny incision is then made in each buttock, after the area has been anesthetized, and the fat is injected into the buttocks to give them a fuller, rounder and more lifted appearance. The incisions are then stitched up in order to minimise scarring. 
Generally, the procedure takes about two hours, but provides a completely natural look, because it uses your own fat to boost your booty rather than a foreign substance. As a bonus, you might notice thinner thighs or a smaller tummy, too. It should also last for longer than other types of bum surgery.
Continue reading after recommendations