Dermatologists are specialists who diagnose and manage skin, hair and nail related conditions. The schedule of a dermatologist is usually limited to working hours, but there may be emergency cases they need to attend to.
Dermatologists are doctors who train further in order to treat mainly skin related conditions, but their scope of practice also involves consulting with patients who suffer from pathologies involving the hair and nails. Dermatologists can consult with patients to manage common skin, hair and nail related conditions but there are many therapies that they offer which branch into cosmetic and surgical disciplines.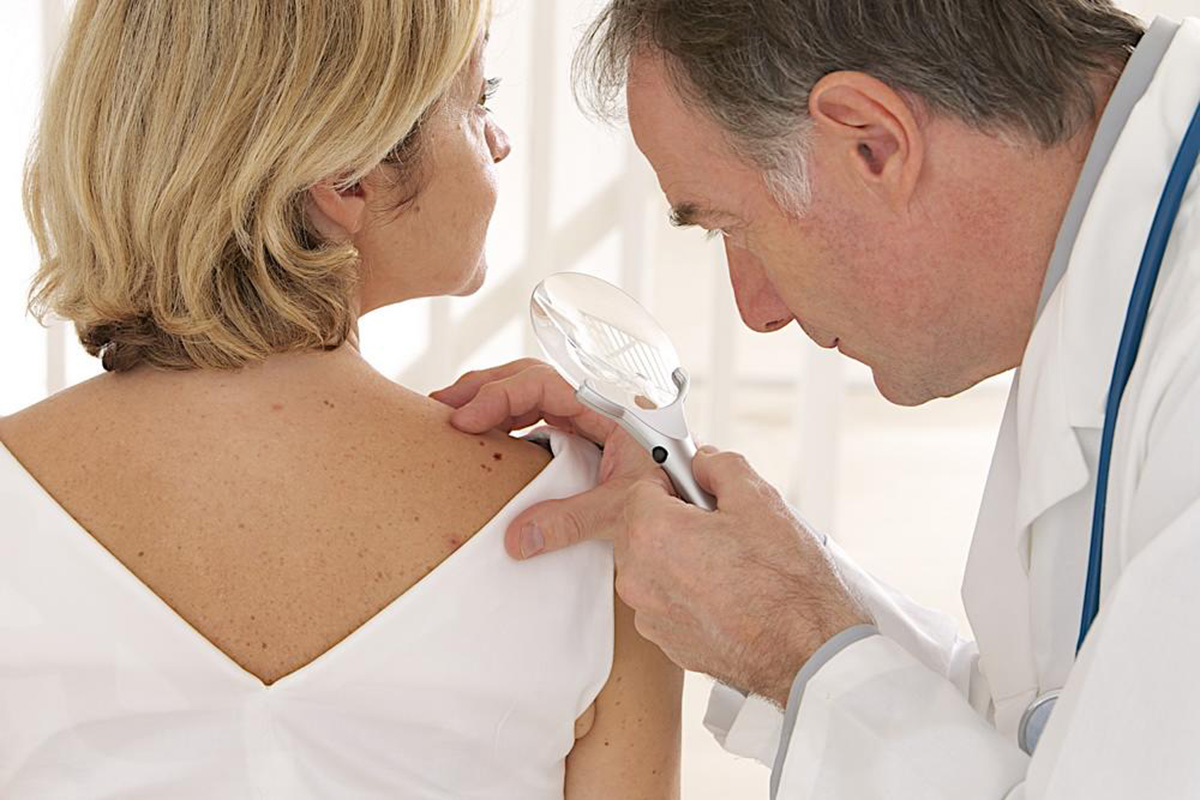 Training
Doctors who want to specialise in dermatology first need to complete the undergraduate bachelor of medicine and bachelor of surgery (M.B.,Ch.B) degree which can take 5-6 years depending on which country you study in. The manner in which one can become a dermatology also depend on the country you live in.
In the U.K. for instance, a doctor will have to train in internal medicine for 2-3 years first and then be eligible to specialise in dermatology for another 4 years. In the U.S.,  an initial medical, transitional or surgical internship year is followed by a 3 year dermatology residency. In other countries, like South Africa, once a doctor completes their 2 year internship and 1 year community service, they are then eligible to specialise in any discipline. This will depend on the availability of posts but a doctor can specialise in dermatology immediately.
Fellowship training for dermatologists are also available if they decide to sub-specialise. Fellowship options include the following sub-specialties:
Cosmetic dermatology - doctors are trained on the use of cosmetic fillers, botulinum toxin (Botox) and laser surgery. Cosmetic procedures such as liposuction, face lifts and blepharoplasty can also be performed by these specialists, but they will limit these procedures to minimally invasive ones.
Immunodermatology - this is the specialty in the treatment of immune-mediated skin diseases such as lupus, pemphigus vulgaris, bullous pemphigoid and other such skin disorders. 
Dermatopathology - here, a dermatologist specializes in the pathology of the skin and entails 1 year of fellowship training that includes 6 months of Dermatopathology and 6 months of general pathology.
Paediatric dermatology - this sub-specialty in included here as a physician can become a paediatric dermatologist by completing either a paediatric or dermatology residency.  
Mohs surgery - in this sub-specialty, the tissue-sparing excision of skin cancers allows the specialist to assess all of the peripheral and deep tumour margins during the procedure. Doctors who are trained in this technique receive extensive training in both surgery and pathology during their residency. 
Teledermatology - here, medical information regarding dermatological conditions are shared via all kinds of media. This helps to provide the exchange of knowledge amongst doctors and patients, establish second-opinion services or to allow the follow-up of patients with chronic skin conditions.
READ 7 Secrets Your Dermatologist Forgot To Tell You
 Procedures performed by dermatologists
Topical therapies – used for managing superficial skin and nail conditions.
​Systemic therapies – treating conditions with antibiotics, injectable medications and immunomodulators.
Intralesional treatment – with steroid or chemotherapy medications.
Cryosurgery – for the treatment of warts, skin cancers, and other conditions.
Biopsies - suspicious tissue is removed either surgically or by using a "punch" apparatus, under local anaesthetic, to be investigated by the specialist or be sent away for further analysis.
Allergy testing – 'Patch testing' for contact dermatitis.
Cosmetic injections - fillers and botulinum toxin.
Hair transplantation.
Hair removal with laser.
Phototherapy – include the use of narrowband UVB, broadband UVB, UVB and psoralen.
Photodynamic therapy – this is used for the management of precancerous growths and skin cancers.
Laser therapy – for managing skin disorders like vitiligo, birth marks, and tattoo removal.
Tumescent liposuction – this procedure is liposuction performed by infusing diluted anaesthetic.
Vitiligo surgery –  this entails procedures such as suction blister grafting, autologous melanocyte transplant and punch grafting.
Radiation therapy – rarely practiced, but performed by some dermatologists.
Continue reading after recommendations