An oral and maxillofacial surgeon focuses on managing conditions that affect the mouth, jaw and face. This specialty can be attained by first becoming a medical doctor or a dentist. This article will focus on the training and schedule of this specialist.
Oral and maxillofacial (OMF) surgeons specialise in treating defects, injuries and diseases that affect the neck, head, face, jaws, as well as the hard and soft tissues of the mouth, face and jaws.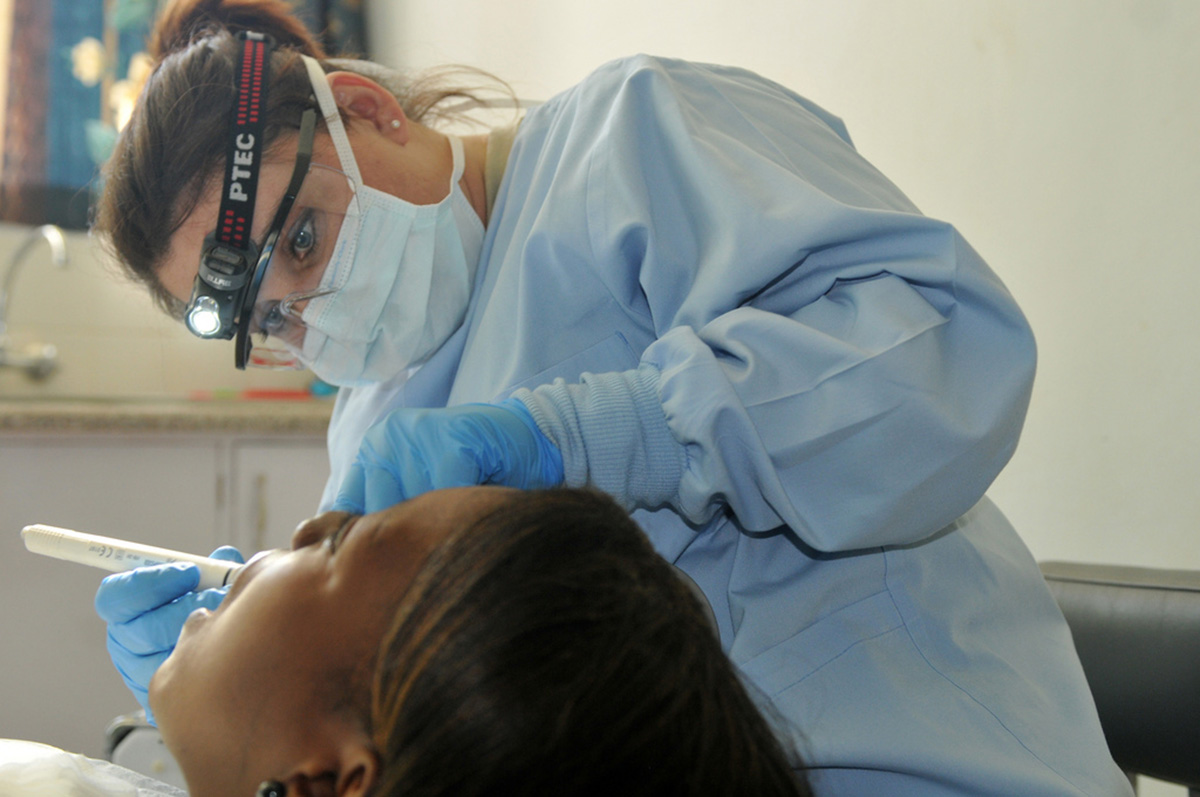 These conditions include the following issues of the above-mentioned anatomy:
Benign cysts or tumours
Malignant oral or head and neck cancers 
Benign and malignant skin cancers
Congenital abnormalities such as cleft lip and palate
Cranial vault abnormalities such as craniosynostosis.
Temporomandibular joint (TMJ) disorders
Chronic facial pain disorders
Surgical correction of facial asymmetry and under-/over-bites.
Soft and hard tissue trauma such as nasal, cheek, jaw, skull, eye socket (orbital) and LeFort fractures.
In countries such as Australia, Canada, Israel and the United States, oral and maxillofacial surgery is a recognized specialty of dentistry. In other countries such as the UK and in most of Europe, this discipline is regarded as a specialty of both medicine and dentistry.
Training
In order for a doctor to be able to specialise in OMF surgery, they either have to complete an undergraduate degree in medicine or dentistry or both, depending on the country they are studying in. A medical degree can take 5-6 years to complete and a dentistry degree 3-4 years. A candidate for OMF surgery will then apply for a post in this discipline if there are consultants available to mentor and train these doctors. If the candidate is successful with their application, they are then admitted into the residency programme which takes 4-6 years to complete.
READ Which Is The Best Private Dental College In India?
After an OMF surgeon has completed their residency programme, they can then decide to specialise further by taking part in a fellowship programme that can take 1-2 years to complete.
These fellowship sub-specialties include the following disciplines:
Craniofacial surgery
Cranio-maxillofacial trauma
Head and neck cancer surgery
Cleft lip/palate surgery
Microvascular reconstruction
Cosmetic facial surgery
Pediatric maxillofacial surgery
Head and neck reconstructive (plastic) surgery
OMF surgical procedures
OMF surgeons can perform a wide variety of procedures. Some of these procedures can overlap those of other surgical disciplines such as ENT surgery and plastic and reconstructive surgery. Procedures of an OMF surgeon include the following:
Difficult tooth extractions.
Removal of impacted teeth. 
Bone grafting to provide a better environment for placing of dentures, implants or other dental prosthetics.
Extractions on medically compromised patients.
Maxillofacial implants for attaching bone anchored hearing aids and craniofacial prosthetics.
Surgery to insert bone-fused dental implants.
Surgical treatment for obstructive sleep apnea 
Corrective jaw surgery
Maxillomandibular advancement
Cosmetic surgery of the head and neck such as rhinoplasty, otoplasty, facelifts, blepharoplasty, browlifts, septoplasty, chin or cheek augmentation, lip enhancement, neck liposuction and injectable cosmetic treatments.
The use of laser in OMF surgery
The CO2 (carbon dioxide) laser incorporates the simultaneous use of photo-thermal ablation and coagulation. For this reason it has remained the gold standard for soft tissue surgery by OMF surgeons. The CO2 laser is used in dental and oral surgery for nearly all soft-tissue procedures such as operculectomies, gingivecomies,  frenectomies and vestibuloplasties. The use of this laser has also been gaining popularity in the field of periodontology, and it may be effective in treating peri-implantitis.
Continue reading after recommendations