In many ways any season is a difficult season for people drinking problems, but the end of year holidays pose special problems. One of the most important things anyone who addicted to alcohol has to do any time of year is to avoid sugar.
A Difficult Season for People with Alcohol Addiction
Alcohol aggravates the sugar crash that inevitably follows a sugar high, and the sagging energy and clouding depression is exactly the kind of feeling that can be dulled with a drink.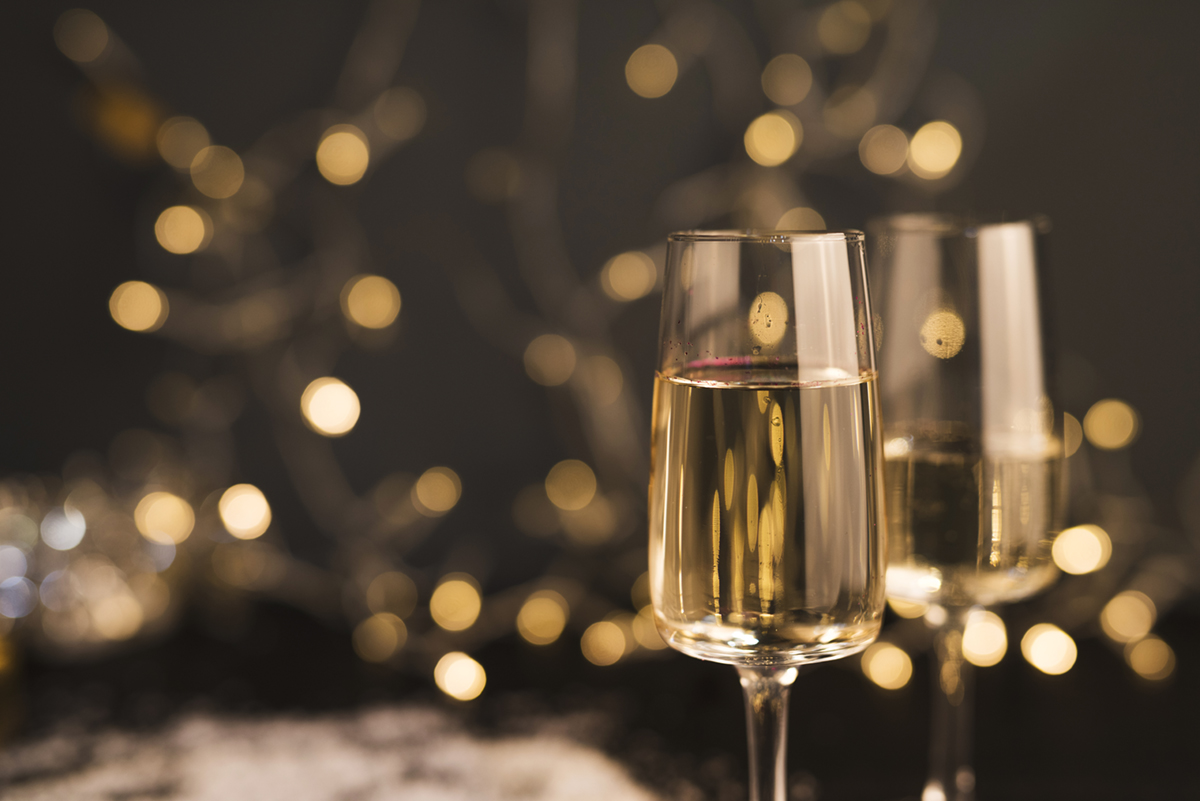 If you have an issue with alcohol, it is very important that you avoid sugar. This means that you simply cannot have table sugar, cookies, pastries, candies, cakes, pies, sugar plums, or figgy pudding if you drink even the tiniest amount of alcohol. In alcoholics, it is very important to avoid high-fructose corn syrup, the sweetener added to most soft drinks and almost all packaged desserts. More than any other form of sugar, high-fructose corn syrup accentuates the sugar highs and lows that can make it very difficult to avoid drinking or to avoid drinking in excess.
Alcohol is a problem even if it is included in cooking. Dr. Evelyn Augustin, a professor of food science at Washington State University, and her husband, Dr. Jorg Augustin, a professor of biochemistry at the University of Idaho, together analyzed six recipes using wines or spirits for flavoring.
The scientists found that a sauce made with Burgundy for a pot roast contained 5 per cent of its alcohol even after it had simmered for 2-1/2 hours. A wine sauce for a chicken dish retained 40 per cent of its alcohol after it had been cooked for 10 minutes. Schnapps used to flambe cherries for cheesecake topping kept nearly 90 per cent of its alcohol even after being set aflame.
The amounts of alcohol used to flavor savory dishes and desserts are not great. The problem comes from the combination of alcohol and sugar that causes highs and lows that fight against willpower. Fortunately, there are ways to get all the flavor of alcohol without the alcohol.
Flavorful Christmas Cooking without Alcohol: The Verjuices
Even when it is best to banish alcohol from the house it is not necessary to banish flavor. The aromas of wine in cooking can be supplied by verjuices.
A verjuice is literally a "green juice." The acidic juice is pressed from unripe grapes, green apples, or crab apples. Just about everyone is familiar with the flavor of verjuices. If you have ever eaten Dijon mustard, you have tasted a verjuice. Just as Dijon mustard is creamier, milder, and more evenly flavored that the hot mustard served in Chinese restaurants, dishes made with verjuices enjoy the same acid-base balance as dishes made with wine. Verjuices can also be drunk with the meal, especial with spicy curries or Thai or Mexican food.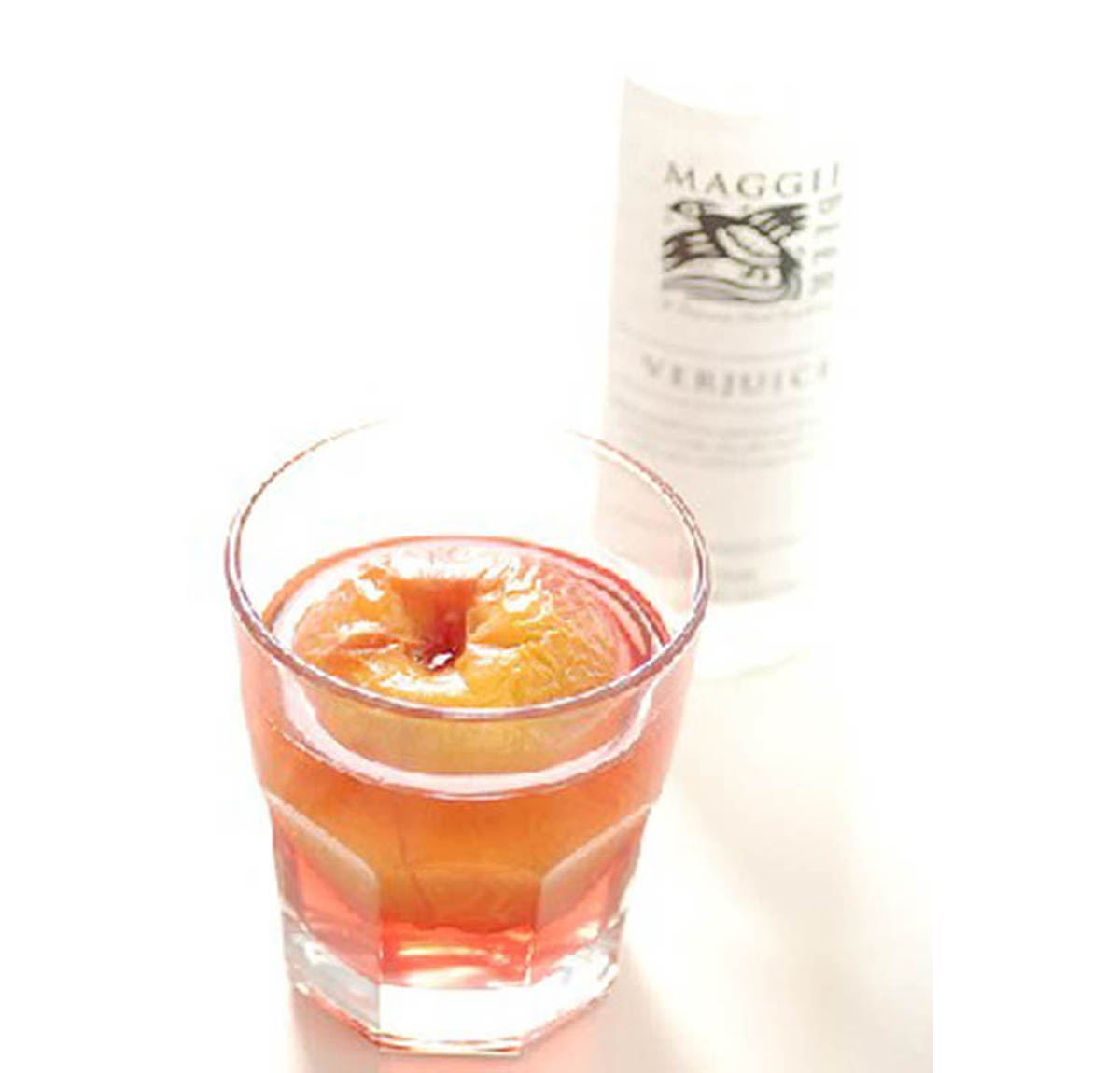 Verjuices enhance the flavor and aroma of food. They do not, however, change the way the body metabolizes food the way alcohol does. They neither leave you feeling hungry nor "fill you up" so that you don't want to eat. Since they are made from fruit, verjuices contain small amounts of fructose, but they do not contain the glucose that makes up most of high-fructose corn syrup. (High-fructose corn syrup contains both glucose and fructose.) They even slow down the absorption of sugar from other foods, so you are less likely to experience sugar highs and sugar crashes, unlike wines that make you more likely to feel very good and then very bad after eating.
These green grape juices bring out the aromas in fresh fruit. They make tasty salad dressings when adding to oil in place of vinegar, bringing out sweet tastes in bitter greens such as endive and radicchio. They also are good for deglazing a pan used to cook meat or fish to make a sauce.
Where can you find verjuices? In South Africa, contact The Verjuice Company in Cape Town, owned by Janice Botah and Diane Heyns. In the USA, look for Dean and DeLuca, Sonoma, and Wölfner Estate brands. In Australia, look for Maggie Beer.
Alcoholic Drinks without the Alcohol
Of course, it is also possible to serve alcohol-free beers, alcohol-free wines, and mock-tails that are alcohol-free. Try a gin-less tonic, made with tonic water poured over wedges of lemon or lime. If you live in a warm climate where Sangria is popular, mix seltzer with full-strength pomegranate juice. Make a mock-arita from lemon juice and lime in crushed ice served in a salt-rimmed margarita glass. Or make old-time favorites like an Italian soda (Davinci or Torani syrup, cream, and seltzer water), a grape fizz (two parts of ginger ale to one part of grape juice), or ginger lemonade (lemon juice, sugar or stevia, grated ginger, and crushed mint leaves).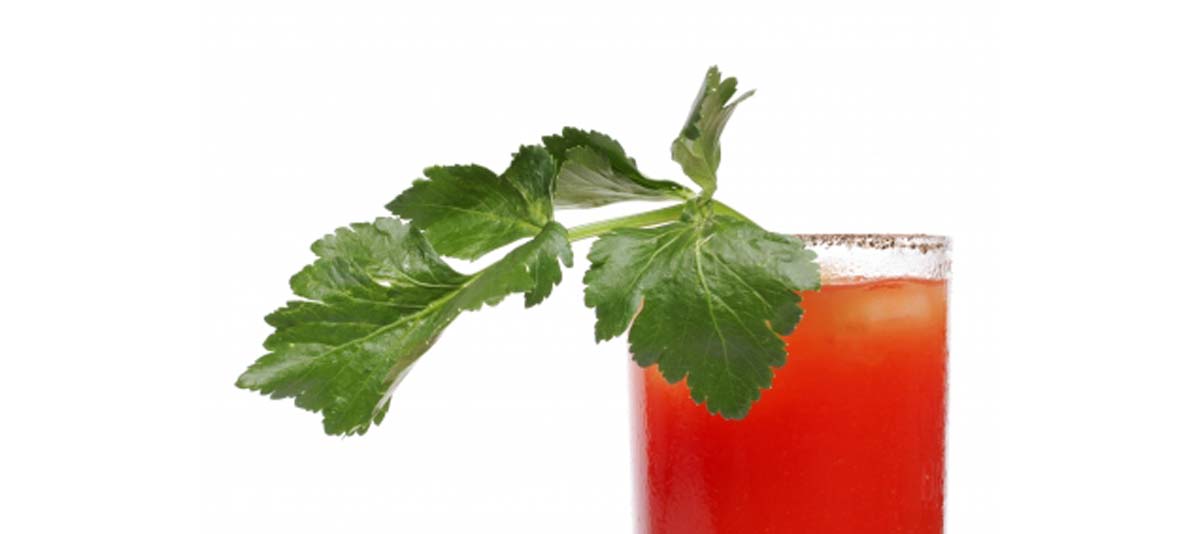 Other holiday alcohol-free drink combinations include:
Mock Champagne
, made from:
2/3 cup (130 g) sugar
2/3 cup (160 ml) water
1 cup (240 ml) grapefruit juice
½ cup (120 ml) orange juice)
3 tbsp (45 ml) Grenadine syrup
28 oz (720 ml) chilled ginger ale
Cafe Au Lait, made from:
1 cup (240 ml) scalding hot milk
1 cup (240 ml) strong hot coffee
1 cinnamon stick, for garnish
Alcohol-Free Bloody Marys
1-1/2 cups (360 ml) no-salt tomato juice
1 tbsp (15 ml) freshly squeezed lemon juice
1/8 tsp (1 ml or less) Tobasco sauce
1/2 tsp (1-2 g) celery salt
lemon zest and lemon slices, for garnish
READ 'Getting Drunk Without Alcohol' Pill: Health Revolution Or Drug?
The most important thing to remember about keeping the holidays alcohol-free is that the combination of sugar and alcohol is even harder to resist than alcohol alone. Fructose from fruit in combination with alcohol (for example, in a banana daiquiri) or fructose from high-fructose corn syrup (for example, in rum and Coke), set up the drinker for a sugar high followed by a sugar crash that begs to be remedied with alcohol. It is better to consume alcohol neat, with no additives, than alcohol with fruit or sugar. It is even better, of course, not to consume alcohol at all.
Alonso Hernández J, Rosado Martín J, Ruiz-Morote Aragón R, Alonso Fernández J. [Alcohol consumption and adolescence: a descriptive epidemiological study] [Article in Spanish] Aten Primaria. 1997 Mar 15, 19(4):183-7
Photo courtesy of http://www.sxc.hu/profile/peter_w on Stock.XCHNG: www.sxc.hu/photo/660188