America has been called a fast food nation, and this is for a reason. Everyday, one out of four Americans eats in fast food restaurant. The main reason is convenience: we are simply lacking time, and second reason is money: fast food is cheap.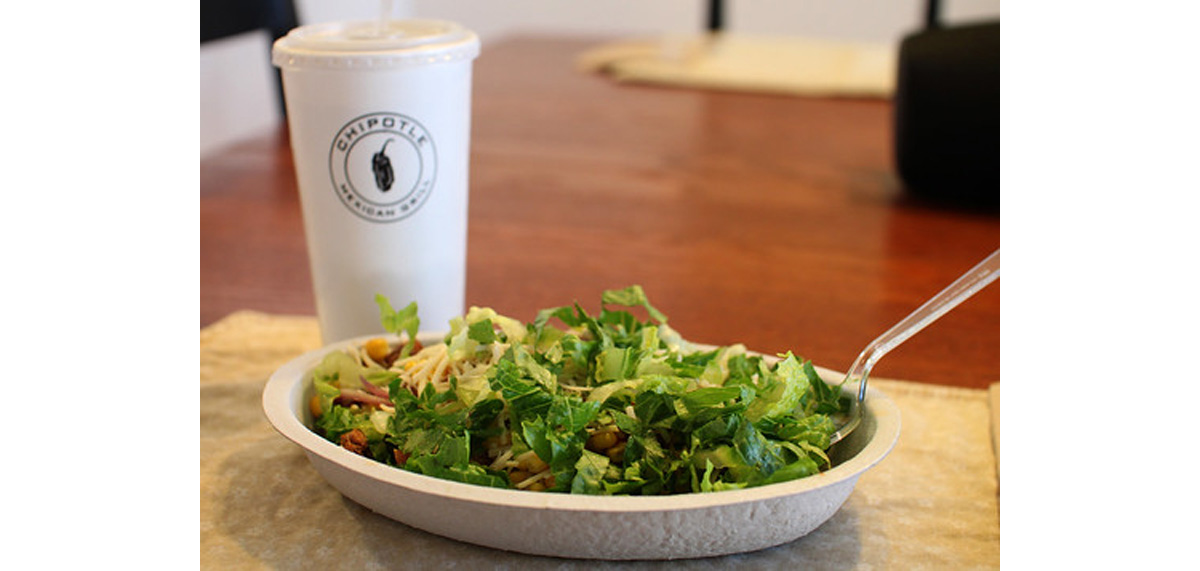 But do lack of time and price weight out the nutritive part of traditional fast food?
With the greater awareness of healthy living, the concept of healthy fast food is spreading. More and more restaurants are realizing that fast food can be more than fries. On contrary, fast food can include healthy and organic food.
Traditional fast food restaurants
Traditional fast food, fries, hamburgers, and many other fast food meals we are all familiar with, are often the cheapest version of what we can get 'as quickly as possible' and 'as cheaply as possible'. The problem is nutritional value of traditional fast food: fast food boosts with 'quick energy' that leaves you drained in a matter of 2 hours. Traditional fast food is high in calories, sodium and fat, but beyond one leaf of lettuce and thin piece of tomato in hamburger (if you're lucky), fast food is lacking all important minerals and vitamins.
While fast food restaurants are not offering the healthiest options, most people are almost forced to eat in them, still they can make the best of them.
Lately, even most traditional fast food restaurants are adding healthier menu options, and leave decisions to the costumer's choice. However, these are just first steps: they still offer organic vegetables and meat that is not organic.
So, what is healthy fast food?
Healthy fast food is consisted of an offer, mainly organic food, hormone-free meat, seasonal vegetables and fruits.
Big chains, including Chipotle and other organic fast food restaurants are scrambling to get a share of healthy living niche. Chipotle claims that 20% of their food is organic and their meat is hormone-free, O'Naturals on the other hand claim that one-third of their food is organic, while Organic To Go chain touts everything from ham and cheese to veggie salads, with 70 percent of its ingredients typically being organic. 
At Chipotle customers can watch their food being prepared- it is not a typical fast food experience, and just because it's fast, it doesn't mean it has to be unhealthy.
What is the problem?
There are few challenges organic fast food restaurants have to deal with. First of all, there are relatively few organic growers.
And second, organic food is seasonal, which means that meals from the menu cannot be in offer throughout whole year.
Third, organic food is hard to certify.
Fourth, organic food contains no preservatives, which makes it (for some) less tasty.
Fifth, organic food is more expensieve. An organic sandwich costs twice as much as big mac. However, an organic sandwich will also keep you full twice as more comparing to big mac.   
Healthier Fast Food restaurants
Chipotle (Mexican Grill)
Chipotle was founded in 1993. Currently, Chipotle has more than 330 locations in United States and is one of the most popular dine-out options for teens and adults.
In this article we are trying to present health(ier) fast food restaurants. However, Chipotle with typical Mexical grill probably isn't the healthiest choice in the balanced nutrition sense, but Chipotle's advantages are price and hormone-free meat. Nevertheless, number of calories in single meal at Chipotle can  go beyond 1000! Definitely not a good choice if trying to loose weight. 
O'Naturals
O'Naturals was founded in 2001 and presents a revolution in fast food. At first they offered traditional fast foods, including burgers (meat was organic) and fries (except their fries were not fried but baked), but they soon developed into fast food restaurant with larger, healthier and community-friendly perspective. O'Naturals is one of the first organic fast food restaurants. The the objective of O'Naturals is to have healthy organic food in the manner that you prefer. Their menus consist not only of the regular healthy foods like soups and salads with natural dressings, but also of bakery section. Moreover, you can also create your own salad and sandwich.
Disney Parks
Changes at Disney's. It was reported that Disney parks have poorer nutrition than McDonalds, so now Disney wants to distance from unhealthy eating, and Disney is also ending its 10-year marketing deal with McDonald's. For future Disney has special guidelines that will follow:
cut on calories,
fat below 30-35 percent of calories,
saturated fat below 10 percent of calories,
added sugar below 10-25 percent of calories.
Whole Foods Market
Whole Foods Market is leading retailer of natural and organic foods with more than 200 locations in North America and England.   Although they always have long lines, their offer is remarkable, but not very rich: they offer salads, fruits and bakery.
Read More: No More Toys with Fast Food Meals Unless They Meet Nutritional Standards for Calories, Sodium & Fat
Fast Good
Fast Good is a restaurant chain from Spain. They have taken a different approach in the healthy fast food concept. The menu at Fast Good still has healthy undertones, but is more concentrated on gourmet-style meals and quality ingredients. Of course, they offer hormone free meat, hand-cut fries cooked in Spanish olive oil etc. However, the quality comes with price: you will pay more than 10 dollars  for sandwich at Fast Good.    
Western world, including America and most of the Europe have started offering healthier options in fast food restaurants. And it was about time to do that. Obesity, which causes heart disease is the leading cause of death in Western world. Many fast food chains have taken this into consideration, and tsarted offering healthier, less caloric, more vegetables-including meals. Not all are organic, but it is a step forward that they offer a salad bar. However, the choice is still on costumer. You don't have to give up fast food completely is you are on a diet. It is important to deside for right choices. Most of all avoid unnecessary calories that sodas contain, and not only that- it is proved that they increase your appetite. Instead soda, ask for water. Best choice for sure!