Any children's meal that comes with toys must also meet the following health standards - under 600 total calories, under 640 mg of sodium, and under 35 % of total calories as fat
The San Francisco City Supervisor who proposed the ordinance, Eric Mar, was quoted in both the New York Times and the San Francisco Examiner as saying that he had been shocked by his daughter Jade's collection of happy meal toys. He saw this ordinance banning "incentive toys" as a way of stopping childhood addictions to fatty, salty fast food through public policy.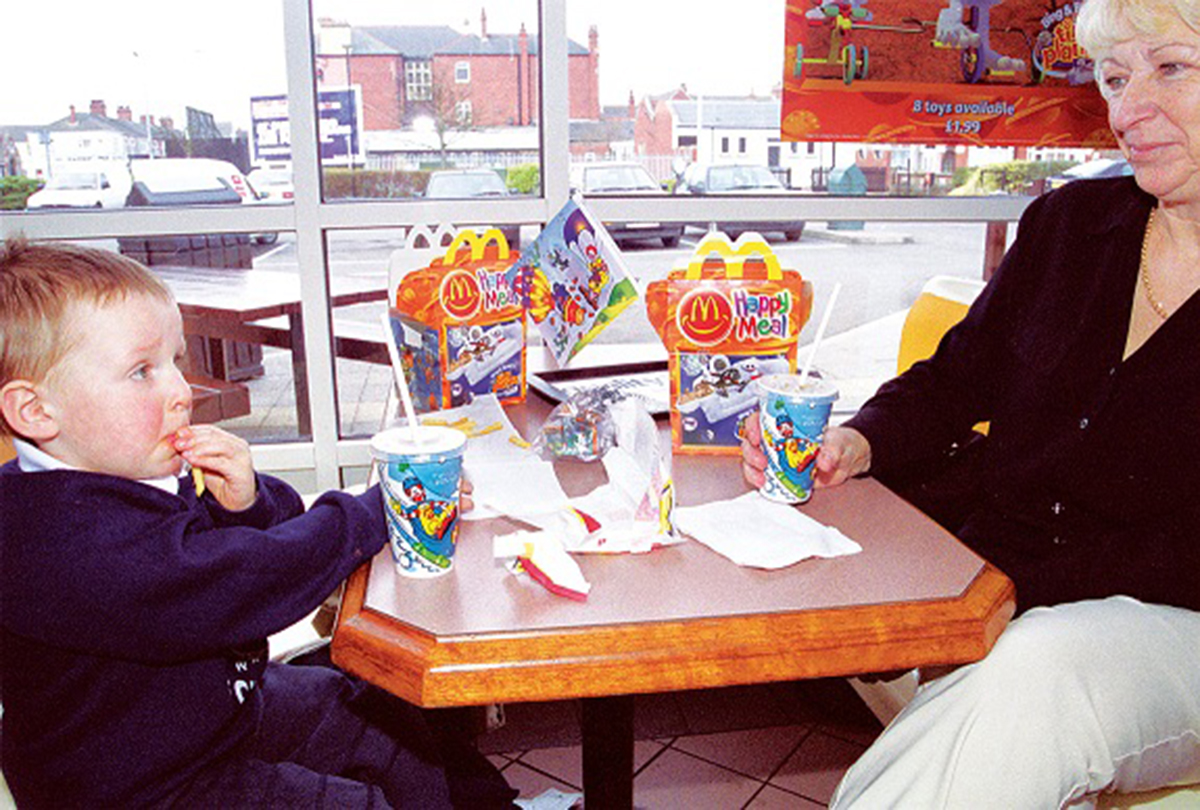 Mar was at one time a professor of Asian studies at San Francisco State University and also a director of the Northern California Coalition for Immigrant Rights. The very night he became a father, April 6, 2000, his home burned down to the ground, leaving his with his wife and newborn daughter in the hospital, his mother and their cats in safety, and no possessions other than their underwear. Mar told a San Francisco Examiner reporter that the experience made his daughter "the center of his universe" and left his especially attuned to public health policy as it affects children.
The ban on toys with fast food meals and the ban for smokers
The ban on toys with fast food meals that are high in fat and salt is not the first time that Supervisor Mar has taken a hard stand on a public health issue. In December of 2009 Mar introduced legislation that would have made San Francisco's already-restrictive anti-smoking policies even more restrictive. Smokers would only be allowed to indulge in tobacco at the curb of sidewalks, streets, and alleys. Where there is no curb, smokers would be required to stay 20 feet away from the door to any building.  There would be no more smoking in common areas of apartment buildings, in outdoor restaurants, at sports events, or standing in line for the ATM. Mar's smoking ban proposal became official March 15, 2010.After taking time off to attend the annual Burning Man Festival in Nevada, Mar then began promoting the anti-fast food initiative in September of 2010. The night after the San Francisco Giants won the World Series and the night of the US mid-term elections, the unhappy meals proposal passed 8 to 3.Outgoing San Francisco mayor Gavin Newsome promises to veto the bill, but the 8 votes on the Board of Supervisors is enough to override the veto and make the anti-burger rules a permanent fixture in San Francisco life. Mayor Newsome says that San Francisco cannot legislate people out of their obesity, but the City on the Bay seems ready to give it a try.
McKinley, Jesse. You Want a Toy with That? New York Times, 3 November 2010.