With a busy schedule that may constantly keep us on-the-go, it's difficult to try and maintain a healthy lifestyle.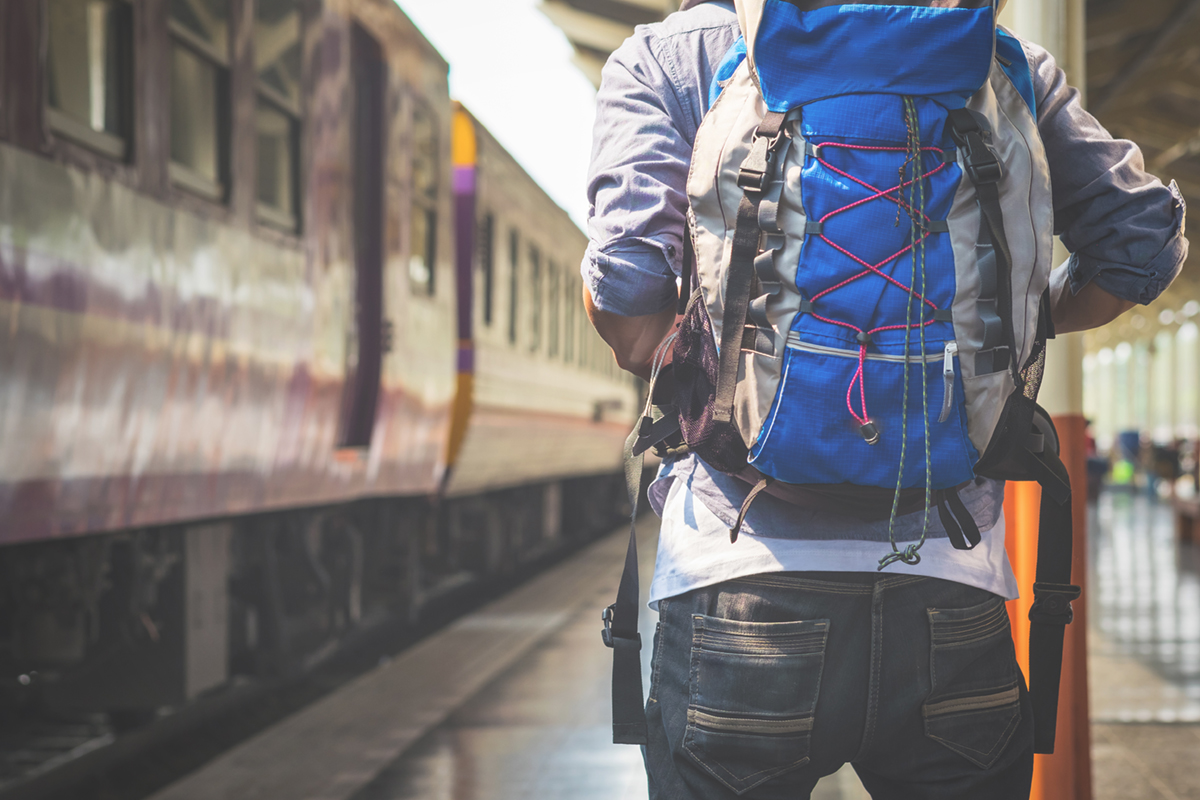 Eating healthy while away from home
It's even more of a challenge to eat healthy while you are away from home, traveling for business or pleasure. The key point is to make smart decisions and not allow the travel to become an excuse for unhealthy habits. For this, one needs common sense and discipline in order to avoid the bad foods and keep ourselves healthy.

The goal of packing healthy food while traveling is:
To have convenient, non-processed foods available to you at all times during your travel.
To encourage you to eat every 3-4 hours.
To always combine a protein with a carbohydrate, so that food is absorbed slower and can help keep hunger a bay.
Start the day in a healthy way
Start the day with a healthy breakfast; it makes one more likely to eat well through the day with less snacking on junk food. Have a fresh fruit smoothie with soymilk, with protein powder added and even nutritional enhancers. It is advisable to order hot oatmeal with some raisins or nuts added to it. For egg eaters, they can order poached eggs for less fat.
Eat light foods
While traveling, remember to eat foods that are easy to digest. Soups are a wise choice. Heartier bean soups offer a good source of protein and are more filling; while lighter soups like miso provide an energy and immune system boost. Salads provide adequate amount of fiber and vegetables you need. If the option of a salad bar is available, get peas, chickpeas, sunflower seeds, beets and other colourful vegetables added for a nutrient rich meal. Select grilled chicken over fried (or crunchy).
Big meal at lunch
When possible, eat your main meal at lunch and a light meal at dinner. This is a healthier way to eat whether at home or traveling.
Drink plenty of water
Drink plenty of water to keep your system hydrated while you travel. Keep a water bottle with you so that you have easy access to drink it throughout the day.
Try to explore different eating places
Look for ethnic restaurants that will offer a healthy variety of foods. Japanese cuisine is typically low in fat and because vegetables, seafood, tofu, rice and noodles are used. In a Chinese restaurant, a mixed vegetable dish, with bean curd for the protein can be ordered. Mexican restaurants offer black bean soup, bean burritos and may offer food prepared without fat.
Italian restaurants have a range of fresh green salads with an olive-oil based dressing and also offer minestrone soup which includes vegetables. Or one can even order a pasta dish with marinara sauce and a salad. Thai restaurants are known to use lots of vegetables. In Middle Eastern cuisine, choose combinations of vegetables and healthy grains such as tabouli, couscous, and pita bread. Other healthy foods include falafel with tzatziki, pita and hummus with a couscous salad, lentil soup, spiced lentils with chapattis and legumes, a high-fiber, low-fat source of protein.
Business meeting for dinner
When eating out with business associates, look for a vegetarian entrée on the menu. Avoid desserts but in case you find them irresistible, then go with the lighter desserts like fruit and cheese platters.  Order a wine instead of a mixed drink or beer.  It will have fewer calories and can be easily nursed along for hours. Even fast food places like Subway now offer vegetarian subs prepared with whole grain breads. In fact, the choice of restaurants for vegetarians is becoming more extensive.
Leisure travel
Taking a vacation should not mean abandoning all your healthy lifestyle choices because you can typically control your schedule in a vacation. It is smart to realize that eating healthy can be very enjoyable and does not have to consist of a green salad for each meal; and that way one can be just fine continuing healthy eating habits while on vacation. If on a road trip, it is recommended to pack a camping stove and can relish the taste same as home cooked meal.
On a plane
It is wise to not to eat airline food. Normally, whatever an airline offers is nothing but sugars and junk carbs. Try to pack some fresh fruit or healthy sandwiches from home or if not, then try and find a Subway near the airport to get a Subway sandwich packed.  Get up once an hour and stretch or even do some light exercises like squats, lunges and calf raises. Sleeping on plane causes body aches. So try not to sleep while on a plane rather try doing something productive like read, watch a movie.
READ Stay Healthy on the Road: Rules for Travelers
In a hurry
For a quick breakfast or lunch, look for ready to drink soy shakes that you can refrigerate in a cooler, or in your hotel room's refrigerator. Dried fruits, nuts, seeds, trail mix and granola bars travel well and are good for healthy snacks on the road. When in a hurry to catch a plane, there are a wide variety of things that can be had quickly and are still healthy.  The Subway wraps are quick and healthy, and a Taco Bell bean burrito, not exactly the paragon of good health but still better than a giant burger, can be had quickly.  Mexican food in general can be healthy while still being quick.
In a hotel room
Do not overeat because food expenses are covered by the company. Well, because your health is not covered by your expense check. Ask in advance for a fitness room in the hotel. After arriving back at the hotel room after a big meal, do some simple workout. Try spending a few minutes riding the stationary bike or walking on the treadmill to help you digest your meal before bedtime. You will sleep more comfortably and awake feeling refreshed and energetic. Also, it is a must to have a solid 8 hrs sleep for both your health and productivity.

Thus it is possible to keep your diet balanced and your body fit on-the-go. Using these tips while traveling will help you reduce the stress of travel and will keep your body as healthy as possible.