Want a tattoo, but not HIV, Hepatitis B, or other nasties? With these tips, you'll know what to look out for before you get inked.
Are you planning on getting your first tattoo soon? You'll be in good company. One in five Americans have at least one piece somewhere on their body. Those who choose both the design of their tattoo(s) and their tattooist well will have a gift for life; a beautiful artwork that will be as much a part of them as their skin or hair.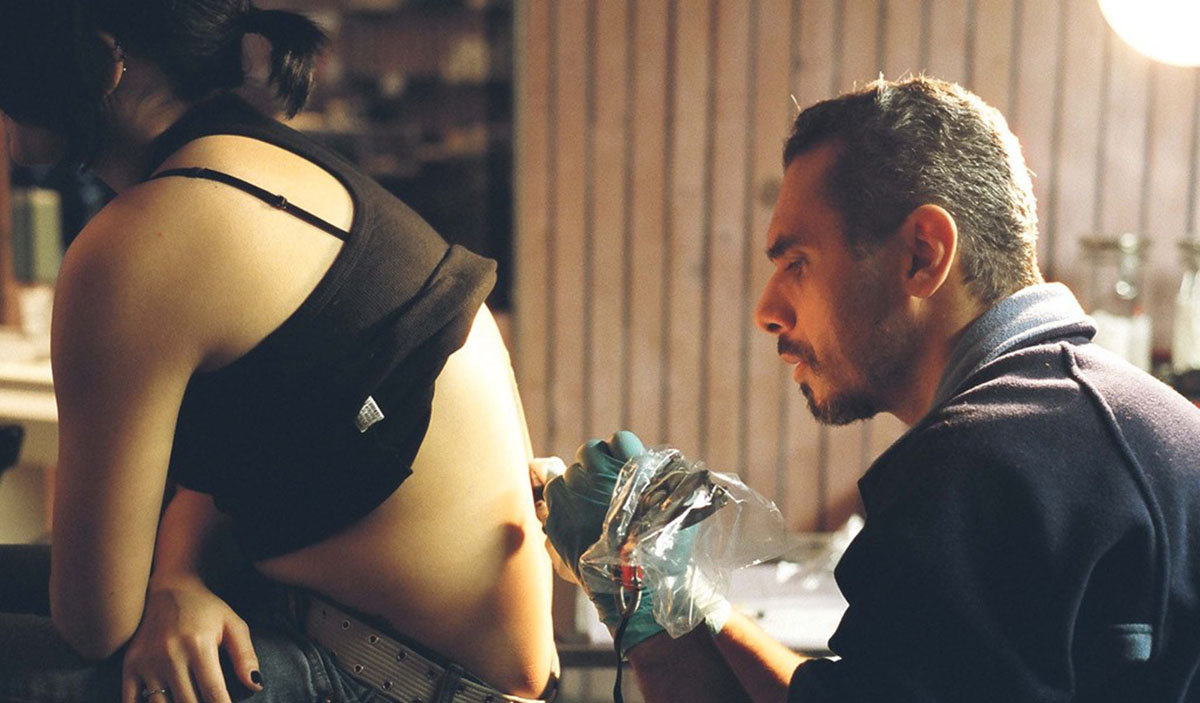 Think Before You Get Your Ink
Not everyone is happy with their tattoos in the long term, though. Bad tattooists, or so-called "scratchers" can produce work that will make you cry every time you look at it. Badly chosen tattoos that you grow out of can do the same. You can learn a lot from others' mistakes there, and think long and hard before you have the name of a partner etched into your skin. Also consider whether you really want that other design on you forever, and if you really want it exactly on that part of your body.
While horrible-looking or unwanted tattoos can certainly interfere with your life, they can — at least theoretically — be removed or covered with better tattoos. The same can't be said for those other potential hazards that can come for free with your ink: blood-borne diseases such as HIV and Hepatitis B, but also other infections resulting from poor hygiene, and even allergic reactions to the ink the tattoo artist is using.
There's a lot to be said for waiting at least six months to a year before going ahead with that ink. Not only will this waiting period give you the chance to think your decision, which should always be considered permanent, through, it will also offer you the opportunity to make sure you find a tattooist you can trust with your health as well as your body art. 
What measures do professional, trustworthy tattoo artists use to ensure their customers' safety? And what red-flags should make you run for the hills, or at least warn you to find another tattooist?
The Needles
Most people who would like to get a tattoo know that the needles are a potential hazard. Needles that are used for multiple customers will be contaminated with blood, and therefore potentially with blood-borne diseases. While HIV will be at the forefront of many minds, Hepatitis B has a much longer "shelf life" and can impact your life almost as much as HIV. 
See Also: Skin Risks Associated With Tattoos
The most safety-conscious and conscientious tattooists will use sterile, new, individually packaged needles. Period. Keep in mind that the use of new, sterile needles is not legally required everywhere. Some jurisdictions merely require that the needles are sterilized, and not that they are new. This is done in an autoclave. When the sterilization process is carried out properly, it's just as safe as new needles — but, and this matters, needles do become blunt over time, and that can irritate your skin.
Tattooists that use fresh new needles and show the sterile, closed packages (placed on a sterile tray, like at the dentist!) send a signal that they care about you. Make sure to ask about needles way before you get a tattoo.
Continue reading after recommendations