FDA has received reports of adverse reactions to some temporary skin-staining products. The following information is intended to respond to questions about the safety and legality of such products.
What about "decal"-type temporary tattoos?
Temporary tattoos, such as those applied to the skin with a moistened wad of cotton, fade several days after application. Many contain color additives approved for cosmetic use on the skin. However, FDA has received reports of allergic reactions to some temporary tattoos.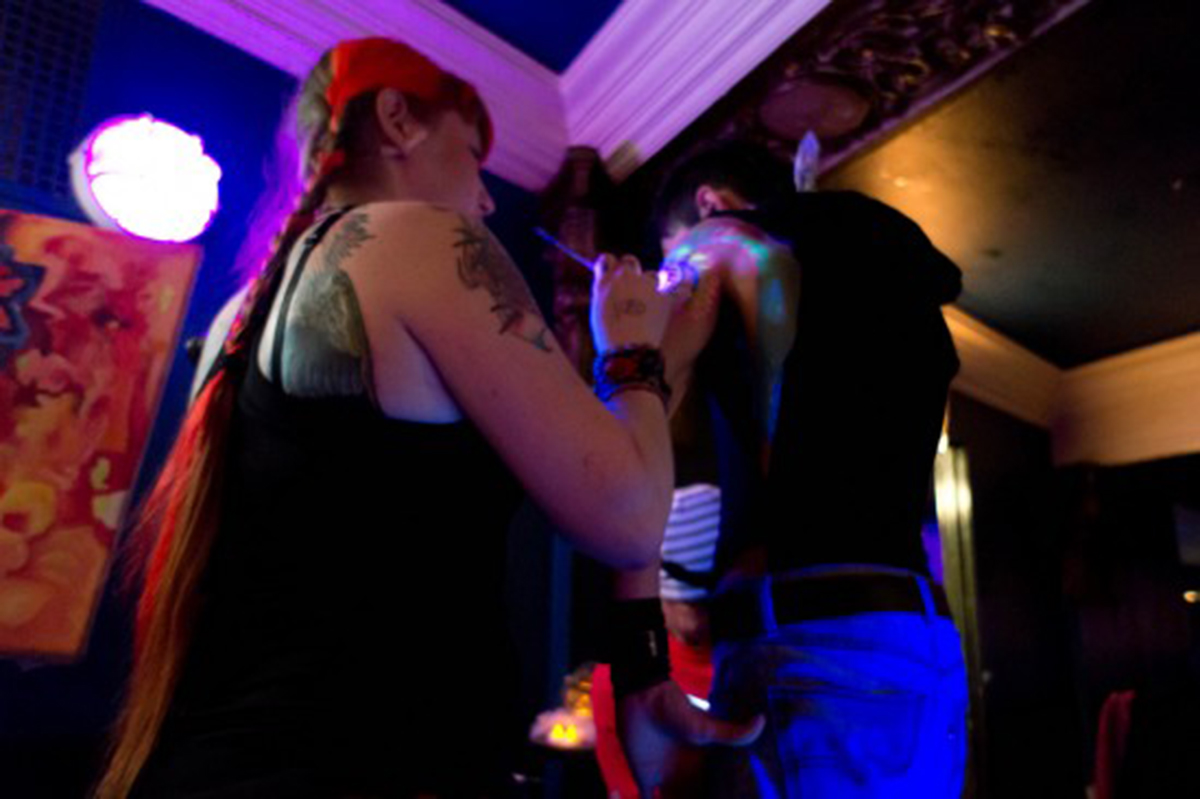 An import alert is in effect for several foreign-made temporary tattoos. According to Consumer Safety Officer Allen Halper of FDA's Office of Cosmetics and Colors, the temporary tattoos subject to the import alert are not allowed into the United States because they don't have the required ingredient declaration on the label or they contain colors not permitted for use in cosmetics applied to the skin.
What about henna, or mehndi?
Henna, a coloring made from a plant, is approved only for use as a hair dye, not for direct application to the skin, as in the body-decorating process known as mehndi. This unapproved use of a color additive makes these products adulterated and therefore illegal. An import alert is in effect for henna intended for use on the skin. FDA has received reports of injuries to the skin from products marketed as henna.

Since henna typically produces a brown, orange-brown, or reddish-brown tint, other ingredients must be added to produce other colors, such as those marketed as "black henna" and "blue henna." So-called "black henna" may contain the "coal tar" color p-phenylenediamine, also known as PPD. This ingredient may cause allergic reactions in some individuals. The only legal use of PPD in cosmetics is as a hair dye. It is not approved for direct application to the skin. Even brown shades of products marketed as henna may contain other ingredients intended to make them darker or make the stain last longer.
Read More: Skin Risks Associated With Tattoos

In addition to color additives, these skin-decorating products may contain other ingredients, such as solvents.
 
Continue reading after recommendations