Your children are directly impacted by how you manage your fitness and well-being. If you are eating junk and not exercising, odds are that your children are living the same. It's important to change health norms in our homes to improve everyone's health.
I value a healthy lifestyle, and I want to model a healthy lifestyle for my family. There are so many things in my life that I cannot control, but I can control my fitness level.
~ Andrea Cabanas, Founder of Fit Moms and Fit Moms-to-Be
At an alarming rate, the women in the United States are growing, and I'm not talking about population numbers. Over 40% of US women were reported as being obese by an article in The Journal of the American Medical Association. Ladies, no excuses, it is high time we took care of ourselves, not only for our own sake but for our children's sake. We must make our own health a priority which means making time to partake in exercise and other healthy habits because our children are adopting our habits.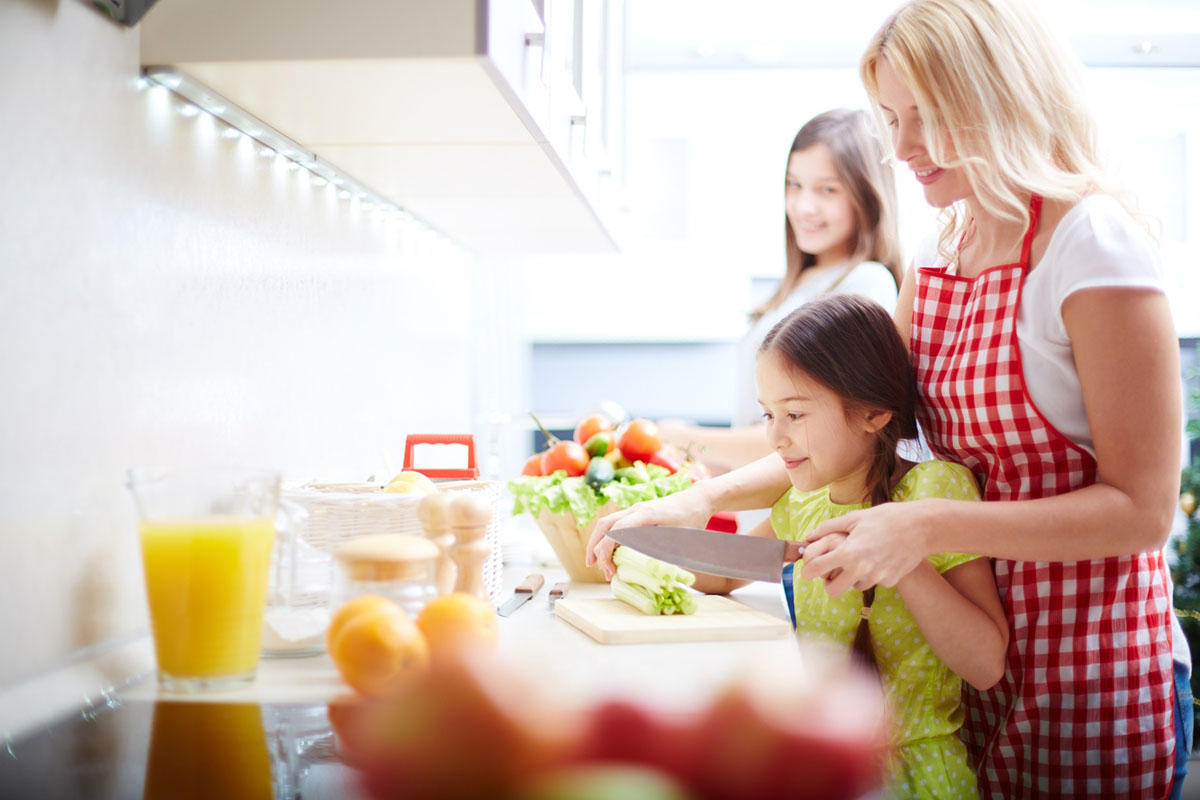 No Sick Days For Mom: She Takes Care Of Everyone & Everything
Think about all that you do in a day. You have children, a husband, a career, and a household to run, the PTA, your kids' sports events, and more. Life has you so busy that you barely do anything for yourself. The stress builds up. Not only are you stressed, but you are probably eating more fast food to accommodate the hectic schedule because cooking is time consuming. Stress coupled with poor eating habits leads to illness.
You can't take care of everyone in your household if you are not well. When you let your health deteriorate because you don't exercise and eat well, you are less productive and exhausted all the time. Plus, allowing yourself to become overweight or obese makes you more prone to chronic illnesses.
Obesity is linked to 20 common chronic illnesses including these common conditions:
Type 2 Diabetes
Heart disease
Stroke
Cancer
Arthritis
The Center for Disease Control (2016) states that "As of 2012, about half of all adults—117 million people—had one or more chronic health conditions. One of four adults had two or more chronic health conditions."
You truly don't have time to be sick, much less chronically ill.
Here's the good news….These conditions are preventable!
You must make cuts to the hectic schedule to accommodate for your own health. Make time for the gym and healthy cooking at home. By working healthy habits into your life, you inadvertently create them for your children.
READ Easy Steps to Make your Eating Habits Healthier
Monkey See Monkey Do: Your Children Are Watching You
You already know that your children are watching everything you do from how you dress to what you eat. They emulate you. What habits are they seeing?
Do they see you making fitness a priority?
Do they see you eating healthy foods?
If not, it's time to make a change for you and your family. As a society we must change the "norm" in our households. Bad habits are extremely difficult to break especially when they are life-long bad habits that we learn from our parents.
Stop buying every type of junk food for your household.
Make outside time mandatory.
Sign up for a family fun run.
Get out from behind the electronics.
MOVE!!   
When you take time for fitness, your children learn. When you take time to cook healthy meals, your children learn. Think about what you want to teach them and what kind of life you want them to have. The lifestyle you lead in front of your children will be a reflection of theirs to come.
Modeling healthy choices for my son teaches him to make healthy choices when I am not around to help him make the right choice. For example, my son explains the importance of protein and vegetables to his friends and teachers at daycare, and he is only three years old!  I hope that my son continues to follow the example I am setting for him and lead others in the right direction to a fit and healthy lifestyle.
~Cabanas
READ Getting Fit After Having A Baby: A Moms' Guide To Working Out At Home
Make Working Out Your "Me" Time While Giving The Kids Fun Time
"Recent research has shown that women today are less happy than they have been over the past 40 years. There are many theories about why, but lack of free time can be a major reason," says Gina Shaw, WebMD contributor.
Make gym time your "me" time, or free time and get happy again!
The gym can become an oasis, an escape for many women. You drop the kids off in the fitness center daycare, which they usually love, and get two hours to do something positive for your health. It's a time to put on your headphones and focus on nothing but you. It's your "me" time, and it refreshes you mentally and physically.
My children beg to go to "the big gym" with me. They have other children to interact with, and my gym has an amazingly fun facility for them to explore and play in. On many occasions, they are driving me bonkers in the house on Saturday because we've all been cooped up too long. A gym trip gets them out of the house, gets me out of the house, and wears us all out. We are calm and cool when we get back home.
It's a sanity saver!
Continue reading after recommendations
Cabanas, A. (2016, October 19). Mom's Fitness Is Important [E-mail interview].
Chronic Disease Overview. (2016, February 23). Retrieved October 18, 2016, from http://www.cdc.gov/chronicdisease/overview/
Flegal, K. M., PhD, Kruszon-Moran, D., MS, & Carroll, M. D., MSPH. (2016, June 07). Trends in Obesity Among Adults in the United States, 2005 to 2014. Retrieved October 17, 2016, from http://jamanetwork.com/journals/jama/article-abstract/2526639
Shaw, G. (2015, September 4). Finding Time for "Me" Time. Retrieved October 18, 2016, from http://www.webmd.com/women/guide/womans-guide-to-me-time#1
Photo courtesy of
Photo courtesy of freepik.com
Photo courtesy of