Deciding which baby carrier is right for you can be hard, particularly if you are new to the world of babywearing. Every carrier has its own benefits and shortcomings, and every parent has her own preferences with so much choice.
Every carrier has its own benefits and shortcomings, and every parent has her own preferences with so much choice, it is best to start your research while you are still pregnant! The traditional mei tai baby carrier and the Ergo baby carrier have several important things in common, because the Ergo is essentially a modern version of the mei tai. But there are also many differences. Which of these baby carriers will best meet your needs?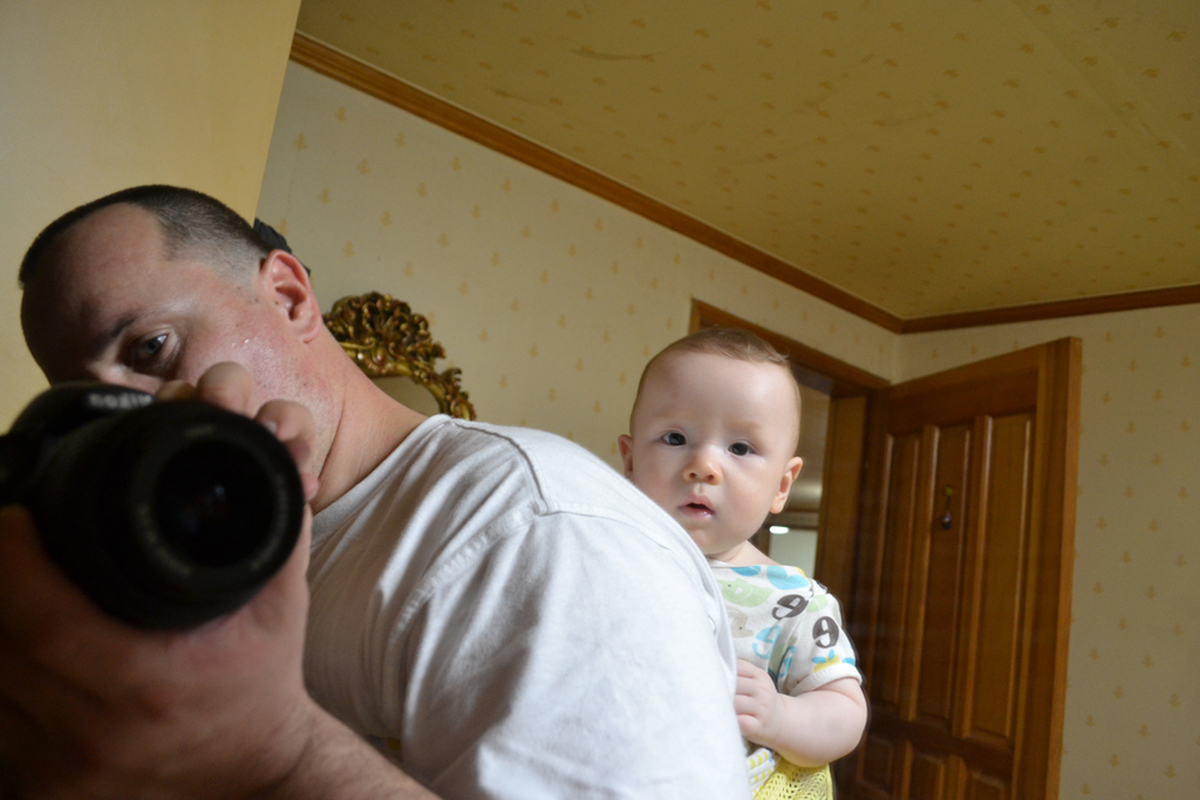 Mei tai
Meet the mei tai. This is a traditional Asian carrier that consists of one baby-sized rectangle of fabric, and four long straps. The two shoulder straps are longer, and will enable the carrier to secure the baby to her body. The lower straps, which are shorter, are tied around the waist. The hip waist straps mean the baby's weight is distributed between the wearer's shoulders and hips, a wonderful advantage over Baby bjorn-style carriers. This style of carrier also promotes proper hip development for babies. Mei tai carriers come in many different colors these days, and are made commercially (The Kozy carrier, Babyhawk, and Catbird are some of the brands), or are sold by work-at-home mothers on sites like Etsy. They can come in different sizes, either suitable for younger babies or for toddlers. Some mei tais have padded straps, while others don't.
Here is what a mei tai can do for you:
A mei tai can be used from birth, with the newborn in the so-called "froggy" position".
With a mei tai, you can carry your baby on your front, back, or hip.
The long straps can be arranged in different ways. For example, back carries can be "backpack style" or with the straps crossed in front of the wearer's chest.
Mei tai carriers are can easily be used by multiple care-givers, since the wearer adjusts the straps to their body size every time the carrier is put on.
There is plenty of choice if you want a mei tai carrier. You can choose the size, shape, strap length, and padding that you want whatever you desire, it will already be on the market.
Ergo baby carrier
The ergo baby carrier consists of a rectangle where the baby goes, and has short straps that are buckled. Like its more traditional counterpart, the Ergo can be used for front, back and hip carries, but the hip carries are more difficult. It offers the same perks as a mei tai in terms of weight distribution and the baby's hip development. The buckles are very secure, and the carrier is extremely durable. After we got the Ergo baby carrier when my son was a year old, we stopped using the mei tai altogether!
The Ergo has several distinct advantages over the mei tai:
You won't have to struggle with straps that are several meters long. They tend to get dirty or tangled up in things when you are out and about. The Ergo folds up easily and can be placed in the backpack that you can order with the Ergo.
That backpack is another great advantage: it can be clipped onto the Ergo carrier for back carries. There is also a front pouch for keys. Mind you, these items have to be bought separately.
The buckles are easy to use, and there is less of a learning curve than with the mei tai.
The heavy padding in the straps really helps. The baby's weight doesn't feel as heavy, even compared to the most heavily padded mei tais.
The Ergo looks more "manly". Most fathers would be more comfortable using this than a flowery fabric mei tai.
The Ergo's best feature, in my opinion, is the sleeping hood that keeps a baby's head comfortable while he is sleeping.
READ When Can I Start Wearing My Baby In A Carrier?
On the other hand, there are also some disadvantages. You could wear a newborn in your Ergo carrier, but you would need one of their special inserts which means more work as well. Because the Ergo's shoulder straps need to be buckled in the back with a small buckle for a front carry and can't be crossed over, like with a mei tai, you'll need long and flexible arms or a helper to make snap the little back buckle closed. And, some parents complain that the area where the baby sits is too small for tall babies. The conclusion? I'd recommend a mei tai for front carries while your baby is small. The Ergo was very well loved in our family, but I would only use it once the infant inserts are no longer required. A mei tai's straps can be used in different ways, while the Ergo's straps are more limited. Having both carriers available is not a luxury :).