Pranks serve an important sociological purpose — but is convincing your partner that your kid is dead for fun really cool?
Imagine coming home expecting to find bored kids and a bored husband, only to be greeted by a sea of little plastic balls. Your partner ordered a truck full of them and just transformed your home into the coolest indoor playground ever, complete with a trampoline. Your kids are having the time of their lives! Welcome to the Atwood family.
If his YouTube videos are anything to go by, you get the impression that online prankster Roman Atwood's partner perpetually lives on a really exciting roller coaster, never knowing what's next. The Atwoods' family bond practically jumps out of the screen — this is clearly a very close-knit bunch.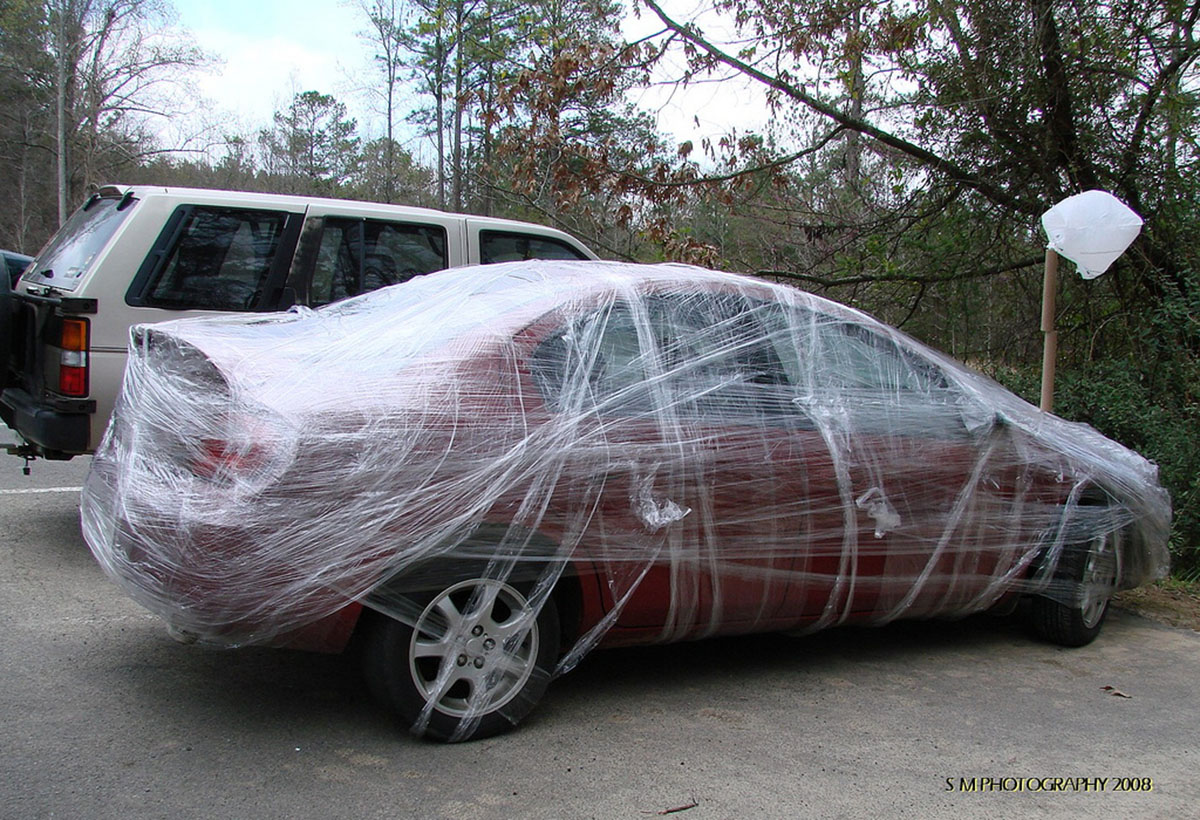 Of course, Roman Atwood was also the prankster to produce the video that was aptly titled "Killing My Own Kid PRANK!!", now viewed over 42 million times. This is where he chucked a dummy dressed in the exact same outfit his young son was wearing a floor down, tricking his partner into thinking the boy might have been horrifically injured. "I f*cking hate you!", she exclaimed as she removed the Spider-Man mask to find Styrofoam underneath. This wasn't the only time Atwood set up pranks that involved convincing his partner that something terrible just happened to one of their kids. I don't know about you, but my partner would have to be really very awesome to get out of that kind of thing without a divorce.
Is Atwood a psychopath who revels in creating pain? No. His brand of pranking is part of an emerging genre.
In another equally shocking prank, a pizza delivery man is convinced that he's about to be murdered by a man in a panda suit, only to be showered with money. He laughs at the end, but is it truly acceptable to make people believe their life is in danger under the banner of pranking?
Some pranks start out without the intention to make people believe their life or another's is in danger, but end with far more tragic consequences. When Australian radio DJs Mel Greig and Michael Christian decided to impersonate the Queen of England and Prince Charles and tricked a nurse into revealing medical information about Kate Middleton, the nurse, Jacintha Saldanha, felt so bad that she committed suicide. 
The modern prank, then, has very little in common with the innocent yet irritating "ring and run" stuff we all used to get up to as kids. We've gone too far.
When my own young son decided to rub Vaseline on all the door handles, an idea he obviously got on the internet, that was a little irritating but also benign. When, however, pranks have people believe that something truly horrifying just happened, we cross lines that we shouldn't. These pranks can cause distress at best, and PTSD, a heart attack, or suicide at worst. 
READ 4 Ways Your Friends Are Great For Your Health
Even those pranks that involve little more than grabbing a sandwich out of a total stranger's hand and eating it on camera can get out of hand — while I'm more inclined to feel empathy towards victims of crazy pranks, we also need to remember that the prankster themselves can end up in danger. One of the Viral Brothers found himself tazered after placing fake poop on someone's Lamborghini, for example. The Model Pranksters had a gun pulled on them after impersonating CIA agents in a prank. Perhaps it's a good idea to remember that the USA counts 90 guns for every 100 people before pranking someone? 
Continue reading after recommendations