Millions of surgical procedures are performed every year around the world. The most successful outcomes are due to a well informed and well prepared patient.
Why Surgery Should Be Taken Seriously
All types of surgery carry some risk, though many routine procedures are so safe now that large numbers of patients fail to pay much attention to that fact. Surgery should always be taken seriously, and patients should remember that a number of factors affect the outcome of any surgical procedure. These factors inlcude the type of surgery and its duration, as well as what happens during the operation and possible complications as a result of the procedure. Well managed care in the hospital or facility where the surgery occurs is also essentialy.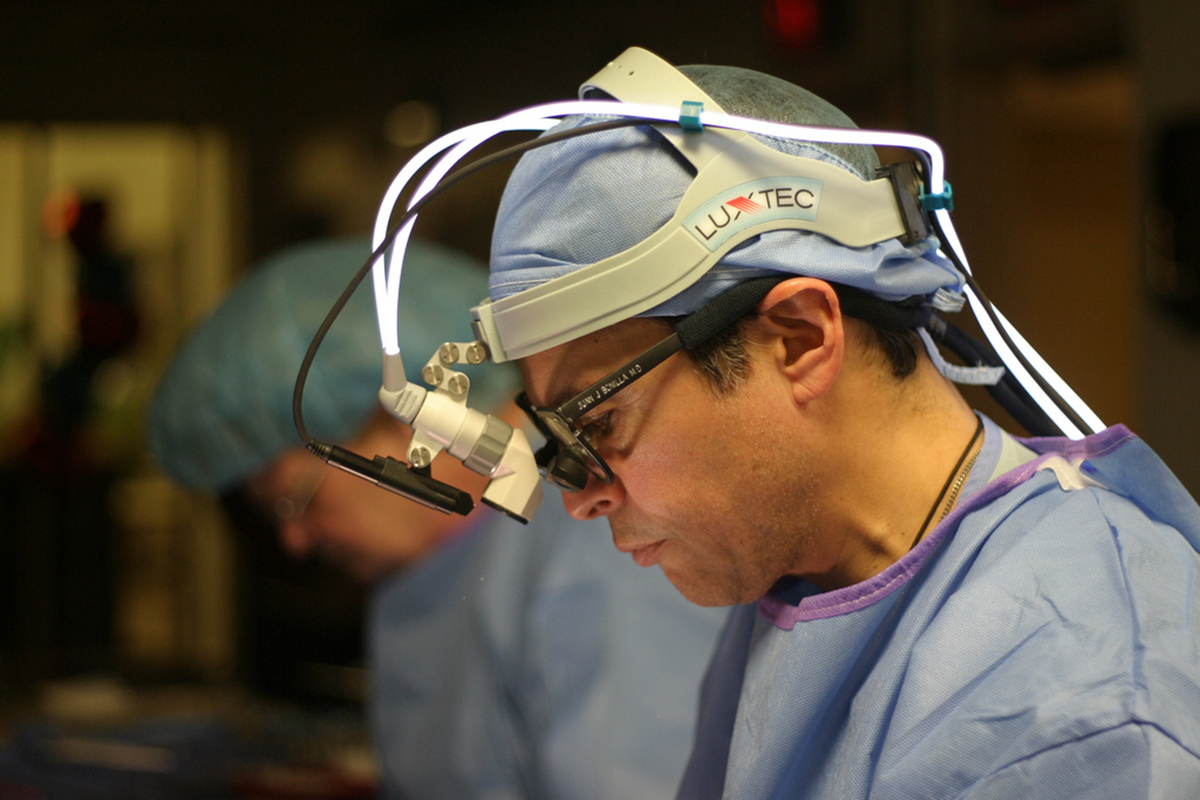 There are two other factors that have been specifically connected to success: 
How healthy and prepaed the patient is.
The quality of the surgeon and facility as defined by expertise, experience and ability related to the specific surgical procedure.
Types Of Surgery
There are essentially two types of surgery:  elective and emergency or urgent. 
Elective surgery is when a condition has been diagnosed and the recommended treatment is a surgical procedure. In this instance, the patient takes responsibility for determining if and when they will have surgery, and ultimately makes many of the decisions related to the procedure, including final approval of the recommended surgeon.
Emergency surgery, or urgent surgery typically takes place within a very short time frame.  It's often the result of an urgent visit to an Emergency Room where surgery is determined to be an immediate remedy for a condition, or is deemed to be a life-saving procedure.  In this instance the patient has little choice with regards to timing, facility and surgeon. Their general health and preparedness for surgery are also compromised, adding to the risk.
Surgery: Patient Preparedness Matters
When surgery is recommended as a treatment for a condition, many patients are confronting both the physical and emotional demands of the procedure for the first time.  It's important to talk to your doctor and your surgeon about how you can prepare physically for the procedure. This could include mild or no exercise, dietary changes, medications, weight loss and other actions that your medical specialists recommend leading up to surgery. Few of these preparatory steps are possible in the event of emergency surgery.
There's also the emotional factor. Fear and anxiety are common when surgery is recommended. That's why it's so important to talk to your doctor and surgeon before the procedure to fully understand what is going to happen. There are also support groups that they can direct you to where you can meet with others in a group setting to express and manage your feelings prior to the procedure. Throughout this time there is the need for understanding and that begins with some critical questions you should ask.
The Quality Of The Surgeon
Ask if your surgeon has done the procedure you need and how often. Remember too that quantity does not equal quality. If you need surgery to replace or repair a heart valve, and your surgeon has mostly performed heart bypass operations, you should consider finding a surgeon who specializes in heart valve procedures. 
Ask if their board certification is up-to-date. This ensures that they are aware of the latest advances, research, procedures and techniques. To check on a doctor's certification status in North America, visit the website of the American Board of Medical Specialties.
READ Doctors May Have Developed a New No-Knife Surgery for Gastric Bypass
Is This Surgery Necessary?
Ask your General Practitioner and your surgeon if this surgery is truly necessary. If it's life-saving such as a transplant you probably won't need to ask this question. If it's highly elective which means you could live without the surgery, consider the risks versus the advantages very carefully.
If you haven't already done so, ask why this particular procedure is recommended. Ideally, your surgeon will use illustrations or models to show you exactly what will be done and why. 
You could also ask if there are alternatives to the operation. There may be other treatment options. This is a question you should share with both your General Practitioner (GP) and the surgeon. Remember that surgeons often see surgery as an ideal solution as a direct result of the nature of their job. Your GP may have a broader view.
If you are having second thoughts about having the surgery, you should ask what the implications will be. Often the answer is that you will be confronting an emergency procedure rather than an elective one. 
If you feel the need for a second opinion you could ask your doctor or surgeon to recommend someone. Some people feel they should go to an unconnected network or medical professional to get a more objective opinion. That's up to you, but doctors and surgeons are scientists and their recommendations are based on the empirical evidence for your condition. As a result, they will often concur on the recommended treatment regardless of their connection. 
Continue reading after recommendations
Birkmeyer J, Stukel T, Siewers AE, et al. Surgeon volume and operative mortality in the United States. N Engl J Med. 2003
349:2117-2127.
Chen J, Radford MJ, Wang Y, et al. Do "America's Best Hospitals" perform better for acute myocardial infarction? N Engl J Med. 1999
340:286-292.
Clancy CM. Do your homework before you choose a hospital. Agency for Healthcare Research and Quality website. Published June 17, 2008.
Considering surgery? National Institute on Aging website. Available at: Updated March 18, 2014. Accessed June 12, 2014.
Krumholz HM, Rathore SS, Chen J, et al. Evaluation of a consumer-oriented internet healthcare report card: the risk of quality ratings based on mortality data. JAMA. 2002 Mar 13
287:1277-1287.
Nugent WC. In health care, geography is destiny [editorial]. J Thoracic Cardiovascular Surg. 2000
120(5). Patient safety. American Academy of Orthopedic Surgeons Ortho Info website. Updated December 2013.
Public information from the American College of Surgeons. American College of Surgeons website. Updated June 4, 2012.
Photo courtesy of akeg via Flickr: www.flickr.com/photos/akeg/6841123845
Photo courtesy of 593D ESC via Flickr: www.flickr.com/photos/593rd/14550509398
Hospital statistics and scorecard: http://www.hospitalcompare.hhs.gov Surgeon Board certification: http://www.abms.org.