General surgeons are specialist doctors who diagnose and surgically manage conditions related to the abdominal organs, thyroid, breasts and soft tissues as well. This article shall focus on the general surgeon's daily routines.
General surgeons are trained to surgically, and to an extent medically, manage conditions that affect parts of the human body. The most common area that is focused on is the abdominal cavity that contains the organs such as the oesophagus, stomach, small and large intestines, liver, pancreas, gallbladder and biliary tree. Other areas such as the thyroid, the vascular system and breasts may also be surgically treated if needed.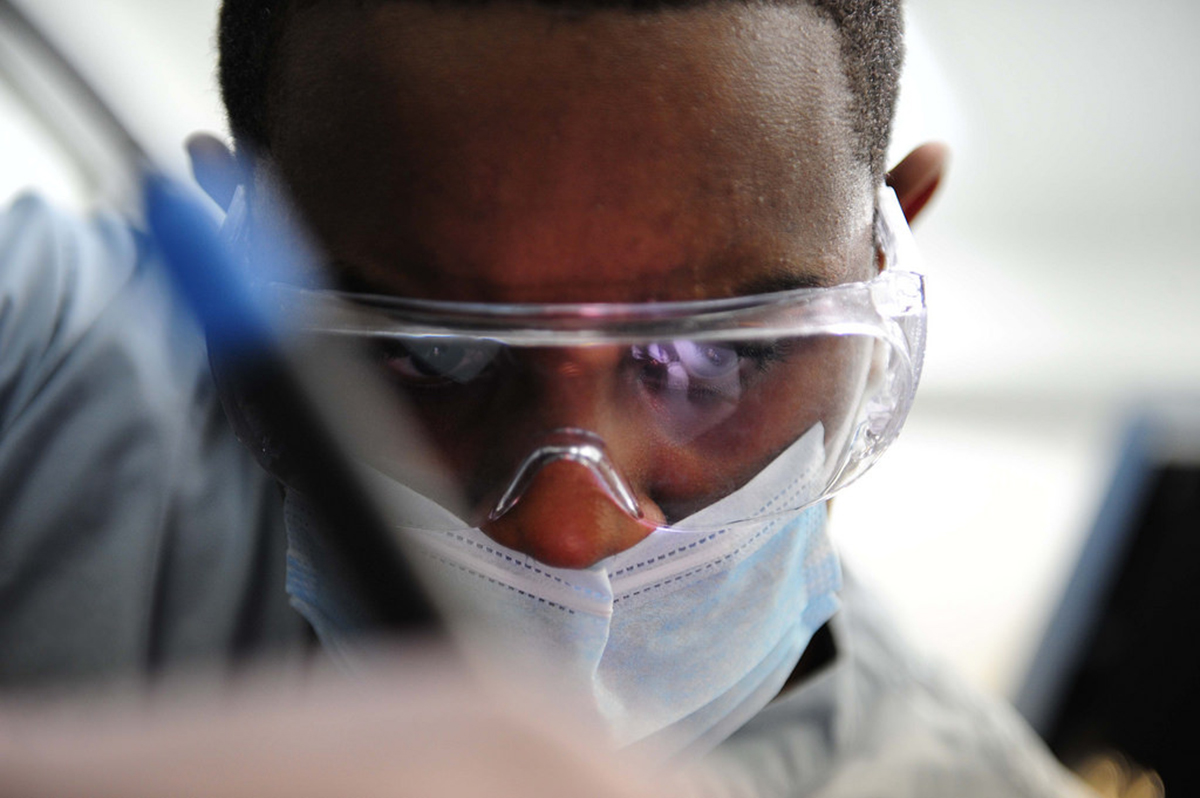 General surgery can be divided into sub-specialties and these doctors may decide to train in these sub-specialties after they have become fully licensed surgeons. In a rural setup, a general surgeon may have to perform any surgical procedure, even if they haven't sub-specialised in those discipline, since they do receive training in managing these conditions. Another reason for having to perform more complex surgical procedures will include if these doctors are the only ones available to perform a procedure that would potentially save a patient's life. It would then be expected of these doctors to perform such procedures if the benefits outweigh the risks.
Training
A doctor wanting to specialise in general surgery must first complete their undergraduate degree which can take 5-6 years depending on which country you live in. A further 1-2 years of internship training in a hospital setup then needs to be completed in order to be eligible for a post in surgery.
When a doctor is ready to specialise further, they need to apply for an available surgical post at their academic institution of choice. A selection panel will then invite the doctor for an interview, and if they're successful they will then be offered the post. Surgical posts for clinical assistants will be available as long as there are consultants available in that department who will train and mentor them.
If a general surgery position is not available at the academic institution of choice, the doctor may then decide to take up working as a medical officer in the surgical department. Here, the doctor will gain surgical experience by seeing patients in the wards and by involving themselves in the operating rooms by assisting surgeons and even performing surgical procedures themselves. This experience will help a doctor to be a more favourable candidate to take up a surgery specialist post over others who don't have the same experience.  
READ Offered Breast Reconstruction Surgery, More Women Choose to "Go Flat"
Sub-specialties
If a general surgeon wants to specialise further, then they will have to complete a further 1-2 years of fellowship training in their chosen sub-specialty. The sub-disciplines which they can further train in include the following:
Trauma surgery
Laparoscopic surgery
Colorectal surgery
Breast surgery
Vascular surgery
Endocrine surgery
Transplant surgery
Surgical oncology
Cardiothoracic surgery
Paediatric Surgery
These surgeons will focus on these areas primarily, whereas a general surgeon may end up performing procedures involving these specialties if they have to.
Continue reading after recommendations