This article is a comprehensive review for some of the most useful medical applications that can be downloaded on the Android and iOS platform for Pediatricians.
Pediatrics, a wonderful field of Medicine that is often argued as one of the most rewarding paths to take for any physician.  What could be more wonderful than spending a whole day with adorable babies, curious children, and jovial toddlers and experiencing their wonderful antics?  Unfortunately, as most physicians will attest to, this is a fantasy world where children are never as cute or wonderful as a parent could imagine.  Screaming patients that are terrified of stethoscopes make any auscultation a miserable experience and there is always the ever-present possibility of a child projectile vomiting across your examining room during a routine visit to name only a few of the complications that a physician can navigate through.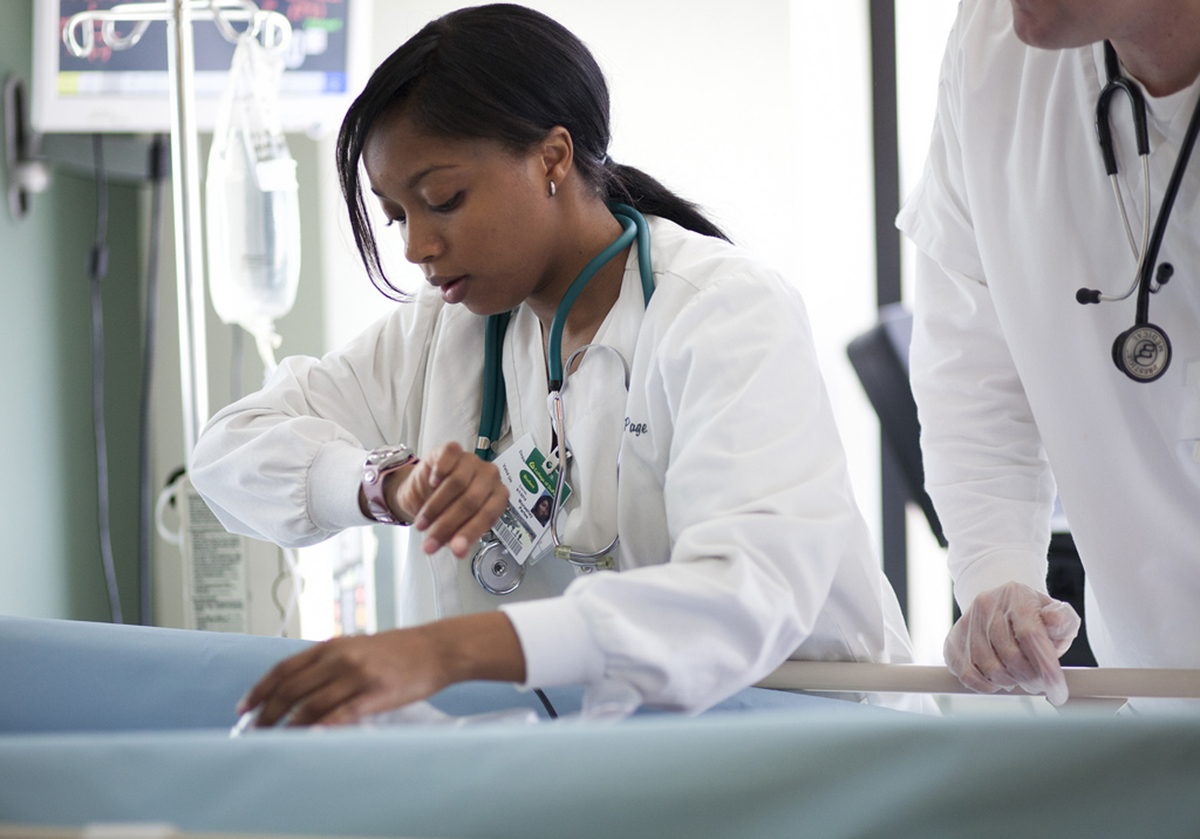 My first experience in a Pediatric rotation is still scarred in my hippocampus where not only were our patients terrified of doctors, but to make matters worse, shortly after we began our examination, our 5 year old patient began vomiting.  His previously healthy 3 year old brother followed his lead and began doing the same just because he saw his brother doing it.  Needless to say, the allure of dealing with children quickly faded and Pediatrics was crossed off my list of desired specialties.  My experience was quite a memorable event but some of my other colleagues were more fortunate.  Regardless of if you love or hate the field, Pediatrics is hard and any advantage to make the workload easier is something to grab when given an opportunity.  Here are the top 4 Pediatric Apps out there that that can make lives for pediatricians a little easier.  
Number 1:  PaediaTricks- Child Health App
This medical app is a must-have application in any arsenal for pediatricians in the field.  Rated as a 4.7/5 stars and available on both the Android and iOS platforms, this app provides a comprehensive overview of some of the most common presentations that a pediatrician will encounter during rounds.  After downloading the app, the user with have access to a list of standard protocols for management of emergency pediatric conditions, flowcharts to make the material easy to digest, and crucial differentials that must be considered based on common and often ambiguous presentations.  
This app also has the advantage of being useful for parents as well.  On the parenting mode of this app, parents will receive comprehensive overviews of home management strategies for various ailments, a useful differential list to consider with common medical conditions, a schedule of necessary vaccinations that all children are recommended to have, and finally, a list of "red flag" symptoms that should trigger a "knee-jerk" reflex in parents to take their children to the local ER department.  
READ US Pediatricians: Antibiotics are Over-prescribed to Children
Number 2:  Pediatric Calculator
It doesn't matter if you are a first year medical student or a seasoned pediatric fellow, figuring out medication dosing in children is a nightmare for any level.  This application is a solution for this miserable task.  With this app, a pediatrician will be able to enter parameters like weight, age, sex, and symptoms and this calculator will tabulate the most useful medications as well as the standard doses for those specific parameters.  There is an option to enter additional medications that a patient is taking in order to avoid any cross-sensitivity; a very useful feature considering the number of medications that should be avoided in our young population.  Using this app, acceptable ranges are generated so the physician will instantly know the highest level of medication that can be safely be prescribed to patients.  
This app scored a solid 4.6/5 stars and is available on the Android and the iOS platform.  This is a very useful app to download and I encourage all pediatricians to review it for themselves.  It is enough of a difficult task to determine medications based on weight and age of a patient and then factor in any renal impairment or fluid restrictions and you are left with a very difficult task of determining the appropriate course of action.  This app will give users some confidence that they are managing the patient correctly and accounting for parameters that can be often missed if a physician is not aware of the patient's medical chart intimately.  
Continue reading after recommendations