In the United States, probably more men masturbate between their legs than not. In countries where fewer men are circumcised, probably more men masturbate "by hand." Whether you have been circumcised or not makes a difference in which positions in active intercourse (when you are inserting your penis into your partner) are more pleasurable to you, whether you are straight or gay. But it can also make a difference in what kinds of masturbation will help you graduate to the most pleasurable forms of intercourse for you sooner.
Most men practice masturbation before they have sexual intercourse. Men may have many years of experience with solo masturbation or mutual masturbation before they have intercourse, and may not know exactly what to expect.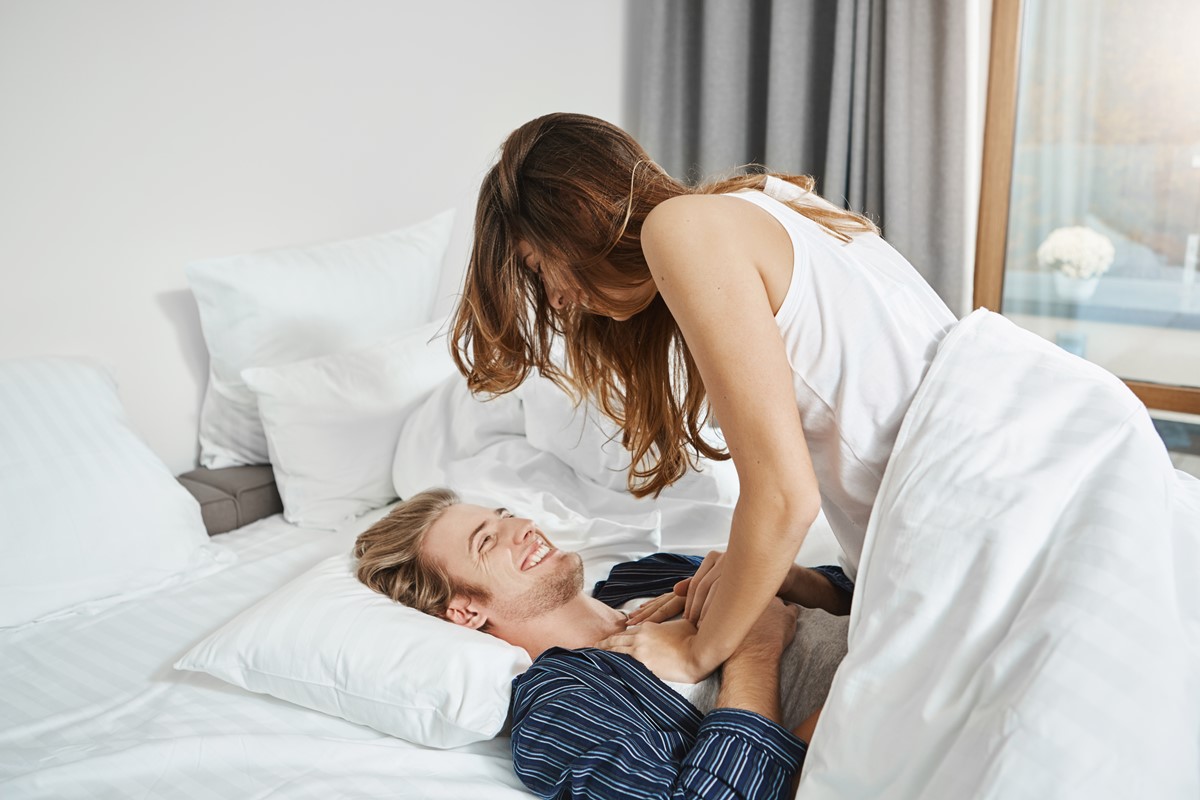 What some men who practice masturbation between their legs don't realize is that the pressure on the penis during intercourse is, depending on where the penis goes, more complete than it is during masturbation. The legs may press on the sides of the penis, but even if a man masturbates using his hand while he places his penis between his legs, there will be a tighter fit in intercourse or oral sex.
If you have a little trouble imagining how this can be, and you are not ready to have sexual intercourse yet, try masturbating while wearing a condom. Use your hands to pull the condom down so (1) your legs don't pull it off and (2) you get a sense of being "wrapped." This isn't the same sensation as oral sex or sexual intercourse, either, but the pressures involved are more similar.
It also helps to use lube, either with or without the condom, while masturbating. The whole idea is your penis will move in unexpected directions even though you are the person handling it. Again, this only approximates some of the sensation of oral sex or intercourse, but you may find that you are increasingly interested in something more interactive than the same old masturbation every day, or twice a day, or three times a day, or more, that many teenage males practice.
It can also help to make sure you have privacy when you masturbate. Guys who are concerned that someone may walk in on them get off quickly. The problem with this is that in keeping the act private you wind up training yourself to cum quickly and in a predictable, mechanical way. If your ambition is to start having intercourse, you need to masturbate in different ways on different days: slow, fast, between your legs, with your hand, with convenient nearby safe, soft, and cleanable objects, and so on. It's normal to masturbate "against" something (a surprisingly large number of teens report using their teddy bears), but, again, you don't want to be gross. Use an object you can clean.
And the answer to the question of which position will be most pleasurable when you start having intercourse is any position will be pleasurable when you start having intercourse, as long as you aren't too worried about how you will perform or whether you are doing it "right." It's better to focus on pleasuring your partner, your own pleasure will come naturally if you do.
There's one exception to this rule.
Men who have not been circumcised may find that the missionary position (man on top facing woman on her back, or for gay men, one man on top the other with his stomach on the mattress) is easier for getting used to intercourse.
Why?
For heterosexual intercourse, the missionary position results in deeper thrusts that place more pressure on the foreskin. The added friction of the foreskin going back and forth over the head of the penis adds to the pleasure of sex. Other positions don't result in as much tugging on the foreskin.
Guys who have been circumcised needn't suppose that they have been somehow left out of the action. If you have been circumcised, you are more likely to enjoy a variety of positions other than just the guy-on-top positions. European men (the overwhelming majority of whom have not been circumcised) are sometimes shocked that American men (most of whom have been circumcised) can masturbate at all, because they masturbate by pulling their foreskin back and forth. But circumcised men won't have a problem with phimosis, the foreskin's getting "stuck," and adapt to multiple positions sooner.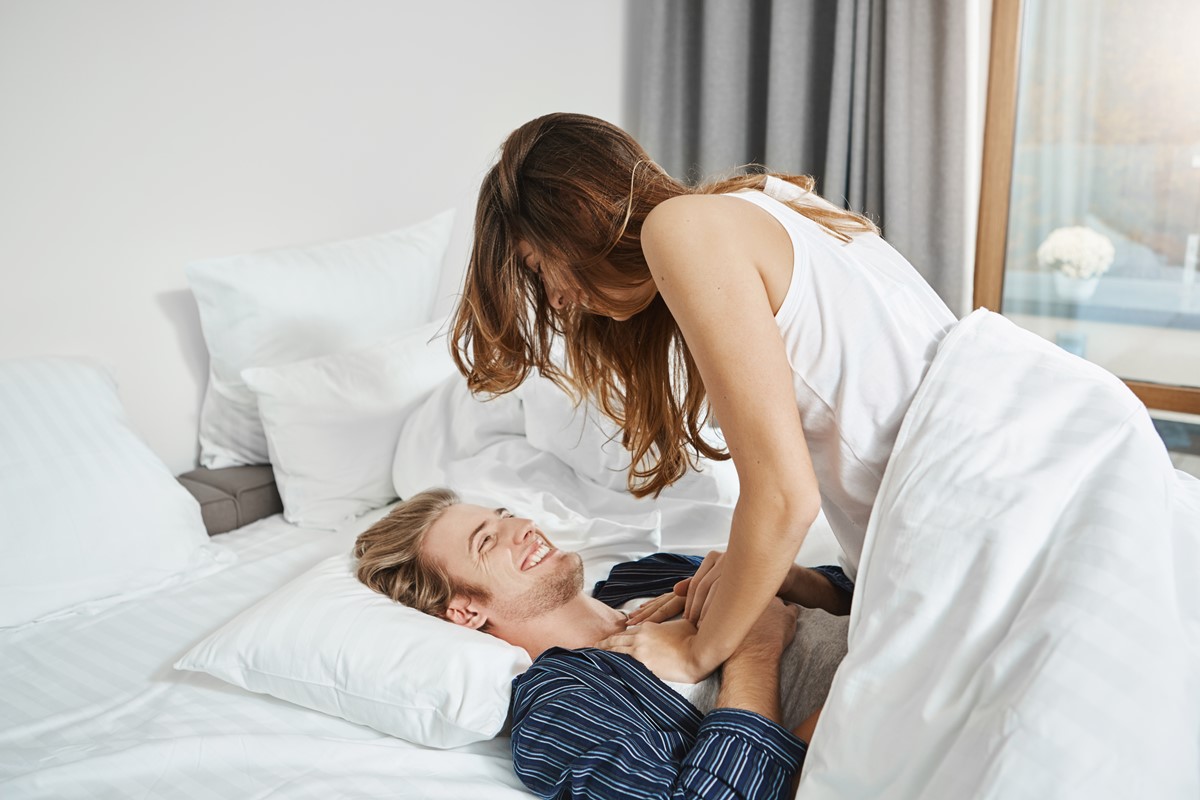 Abara EO. Prepuce health and childhood circumcision: Choices in Canada. Can Urol Assoc J. 2017 Jan-Feb.11(1-2Suppl1):S55-S62. doi: 10.5489/cuaj.4447. Review. PMID: 28265321.
Photo courtesy of SteadyHealth
Still have something to ask?
Get help from other members!