Sexual arousal, sexual excitement, or being "horny" or "turned on" is a combination of mental and physical changes that occur when we want to engage in sexual activity.
In women, sexual arousal causes:
Vaginal lubrication ("becoming wet") and enlargement
A temporary swelling of the genitals.
In men, sexual arousal causes:
Erection
A tightening of the testicular skin and testicles that draw closer to the body
Both men and women will have a slightly increased heart rate and higher blood pressure during sexual arousal, and they will notice increased sensitivity in the erogenous zones, such as the breasts and nipples.
Contrary to popular belief, men and women both take around the same time to become fully aroused — about 10 minutes.
How Do You Become Sexually Aroused?
Sexual arousal can occur in response to both physical and mental stimuli — and ideally, you'd be dealing with a combination of the two.
Mentally, you may become aroused when you think about having sex with your partner, when you fantasize about activities you would like to engage in, or when you read or watch sexually arousing media.
During sexual activity with a partner, you may find it arousing to engage in "sexy talk", or talking about the connection you feel with your partner may arouse you. Touching your partner is another particularly arousing activity.
Since not everyone finds the same things arousing, you may want to discuss your personal turn-ons with your partner when you're not in an intimate situation, and you will also want to take the opportunity to discuss things you find particularly off-putting.
During masturbation, you can mentally arouse yourself by thinking about anything at all that you find sexy. Some people might mentally relive particularly arousing situations they have been in, while others may prefer to think about situations they would like to engage in. It's also normal to be aroused by fantasy situations that you would not realistically like to engage in.
Physically, both men and women will be aroused by touch they find pleasurable. Longer foreplay makes for better sex during which you're more aroused, as long as you're getting exactly the kind of foreplay you like.
While some people find it awkward to tell their partner how they like to be touched, and equally importantly, how they do not like to be touched, those who are able to talk openly about their likes and dislikes are likely to enjoy a more satisfying sexual experience.
What If I Can't Become Aroused?
People who are consistently unable to become physically aroused may be dealing with erectile dysfunction (men) or sexual arousal disorder (women). This can be caused by physical or mental factors, and seeing a doctor about the issue should set you on the path towards resolving the issue.
If you can't become aroused on occasion, either mentally or physically, this can be due to many different factors, such as:
Anxiety, depression, or stress
Being tired or a lack of sleep
Just not feeling very well
Relationship problems
Excessive alcohol consumption in men
Time pressure or being in an environment that isn't conducive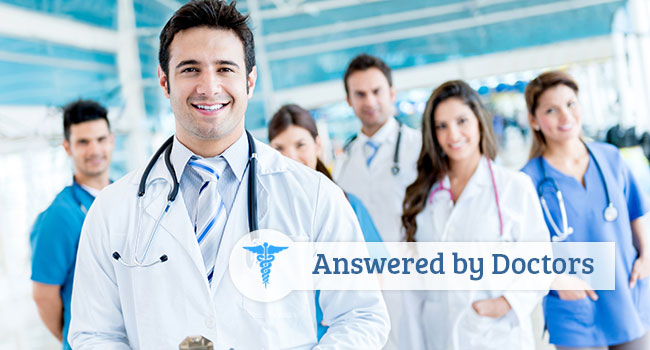 Still have something to ask?
Get help from other members!