So, you don't enjoy having your nipples stimulated during sex. You are wondering if that's normal because popular media has given you the impression that everyone enjoys having their nipples stimulated during sex. 
First off, sex and sexual enjoyment are deeply individual. Different people like and dislike different things, and that is perfectly normal. 
If you don't enjoy having your nipples stimulated, then ask your partner to refrain from stimulating your nipples. The whole story could end right there, but if you are wondering whether it's "normal" not to enjoy nipple stimulation, you will want some more information. Thankfully, exactly one scientific study on the topic is available. 
What Percentage Of Women Enjoys Nipple Stimulation?
81.5 percent of women report that nipple stimulation arouses them
78.2 percent of women report that nipple stimulation adds to their pre-existing sexual arousal
59.1 percent of women report that they actively asked their partners to stimulate their nipples during sex
7.2 percent of women found that nipple stimulation actually decreased their arousal.
From this, we can safely conclude that women who don't enjoy nipple stimulation are in the minority. That still doesn't mean that there is anything "wrong" with you if you don't like having your nipples touched, however. 
Do Men Enjoy Nipple Stimulation?
The same study found that:
51.7 percent of men found nipple stimulation arousing
39 percent of men reported that having their nipples touched increased their arousal when they were already in the mood
17.1 percent of men had asked their partner to stimulate their nipples during sex
7.5 percent reported that nipple stimulation reduced their arousal
It's interesting that almost the same percentage of men and women found nipple stimulation off-putting, but that much lower numbers of men reported that they actively found it arousing to have their nipples touched. I suspect that this has a great deal more to do with culture than we might initially think. 
Men, on the whole, find female breasts terribly exciting. They may associate nipple stimulation with women and assume they don't enjoy it — while this is not necessarily true. Less than one in 10 men said nipple stimulation decreased their arousal, after all. 
What Should I Do If My Partner Wants To Touch My Nipples But I Don't Enjoy That?
That is a tricky question. 
Some people feel very strongly that they should never feel obliged to engage in sexual activities they don't enjoy, while others point out that sex is a two-way street, and that it is important to keep your partner happy. How you deal with this situation depends on how you feel about that. 
While nobody can tell you how to handle this situation, the one bit of advice that always makes sense is this — talk about it with your partner.
You may find out that your partner is very happy with your sex life, minus the nipple stimulation, or you may find out that your partner considers touching your nipples an essential part of sex. In either case, it is probably best to find out about that when your relationship is still very new. 
What If You Don't Enjoy Nipple Stimulation But Wish You Would?
If you think your hate of nipple stimulation is trauma-related, a sex therapist might be able to help you out. If you used to enjoy nipple stimulation but have recently found that it is uncomfortable or painful, this could be hormone related. The nipples tend to be more sensitive just before menstruation and during pregnancy, so it is also possible that you will enjoy nipple stimulation during certain time periods, but not others.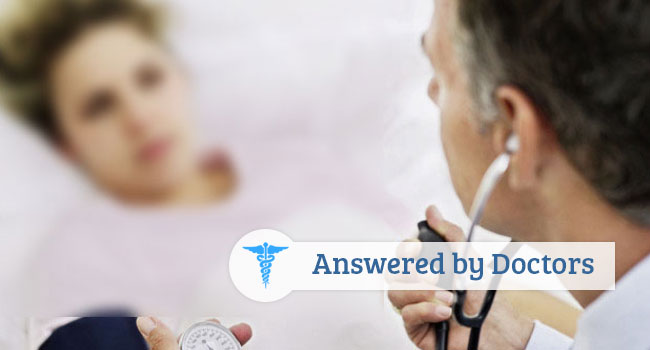 Still have something to ask?
Get help from other members!