Masturbation is a perfectly safe activity even though a lot of people associate it with some of the most ridiculous 'effects' like blindness, baldness, impotence, and more. People differ in how they masturbate and one of the methods believed to increase the pleasure of masturbation is to delay the ejaculation for as long as possible.
This method is also called as 'edging' where men masturbate to the point of ejaculation but stop just before that. In some people, masturbating without ejaculation can cause certain problems like prostate congestion or epididymal hypertension.
Prostate Congestion
The term prostate congestion does not refer to a disease but is instead a symptom. The cause behind this symptom can be many such as interrupting ejaculation, having too much sex, improper prostate massage, direct pressure to the perineum such as during cycling, sitting, driving or any other activity that involves sitting down for prolonged periods of time.
Effects of Prostate Congestion
The direct effect of having long-term prostate congestion is of the development of prostatitis, which is nothing but the inflammation of the prostate gland. This, in turn, can cause many problems such as a burning sensation when urinating, pain in genital areas as well as the rectum, increased frequency of urination, and more.
Treatment of Prostate Congestion
It must be reiterated that prostate congestion is not a disease that is caused by infection and so antibiotics are not warranted. While there has not been a much scientific study into the cause and effects of prostate congestion, case reports suggest that that the best treatment is to ejaculate while masturbation or other sexual activity.
Epididymal Hypertension
The term epididymal hypertension also refers to what is commonly referred as 'blue balls'. Men who get aroused easily or engage in sexual activity without ejaculating suffer from blue balls. The symptoms associated with this condition include pain, tenderness, and even a bluish hue in the testicles.
Cause of Epididymal Hypertension
The reason behind the occurrence of pain and other symptoms in Epididymal hypertension is the collection of blood around the penis and testicles which does not get released very easily. Physiologically, the body starts to increase the amount of blood flow to the genitals when they become stimulated and the blood level then goes back to normal after ejaculation.
A decrease in the amount of stimulation can also reduce the amount of blood flow but an attempt to continue to delay ejaculation even though the stimulation is present could lead to the pooling of blood and the associated symptoms.
Conclusion
Both of the conditions mentioned above are not very serious and can be easily prevented by following moderate sexual practices. Delaying ejaculation for an increased amount of pleasure is not wrong but it should not be taken to extremes otherwise it can start causing physical effects.
There is, in fact, convincing evidence that men who ejaculate more frequently have a much lower chance of suffering from prostate cancer than men who do not. This change in attitude is also quite recent because up until a few decades ago, the opposite was believed to be true.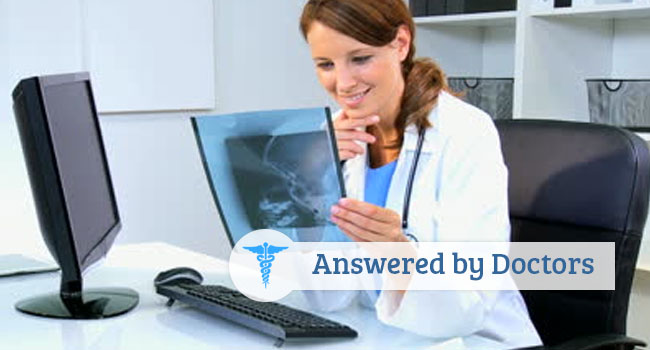 Still have something to ask?
Get help from other members!