Overview
The most common sexually related issues that affect men are erectile dysfunction, where one struggles to maintain or even obtain an adequate erection, and premature ejaculation, where the affected male will ejaculate from between almost immediately following sexual stimulation (even if it is only by thought alone) up to a minute or so.
There is one more issue that occurs less often than the mentioned problems but it can cause an equal amount of distress and anxiety to the affected individual and this can worsen one's sexual functioning. This condition is called delayed ejaculation where the male experiences problems with achieving an orgasm and ejaculating.
Although delayed ejaculation is less common than erectile dysfunction and premature ejaculation, it still affects many men worldwide. Fortunately, delayed ejaculation can be managed effectively enough and this is done by understanding the factors that increase the risk of the development of the condition.
Factors Affecting Male Orgasm and Ejaculation
The following issues are thought to be responsible for the onset of orgasm and ejaculation difficulties in men.
Medical and Surgical Conditions
Conditions such as diabetes, multiple sclerosis, and paraplegia affect the body's neurological system as they can damage nerves that supply the control needed for one to be able to achieve an orgasm.
Surgery, such as that performed to help manage enlargement of the prostate, doesn't negatively impact the ability to orgasm but it does affect ejaculation.
Advancing Age
Studies have demonstrated that as men age, the penis needs more stimulation to trigger an orgasm and ejaculation. It is a normal process although it can be quite a distressing scenario if one does experience such a situation.
The reason behind this problem may be that as men get older, the pelvic floor muscles which contract in order to trigger ejaculation become weaker. The result of this issue is that when these men achieve an orgasm, the ejaculate (semen) dribbles out of the penis and the orgasms are not so intense anymore thus providing minimal pleasure to the male.
Exposure to Stressors
Increased exposure to stressful situations can affect one's ability to achieve climax. Some sex therapists say that patients who are brought up in religiously fundamentalist households suffer from orgasm and ejaculatory issues due to strict sexual restrictions imposed on them.
Medications and Substances
Alcohol is not only a factor that can affect one's erection but it can also delay ejaculation in men. Other medications that can also cause this problem include pain relievers such as the non-steroidal anti-inflammatories, sedatives such as the benzodiazepines, antidepressants, and blood pressure lowering medications.
Neglecting One's Own Erotic Experience
Men who tend to focus mainly on their partner's sexual experience tend to neglect themselves and they lose erotic focus which can affect one's ability to climax and ejaculate.
Management
The management of issues such as delayed ejaculation will involve addressing the factors that could possibly be playing a role in the development of the problem.
The first place to start will be to consult with one's primary care doctor so that they can be assessed, examined, and investigated to rule out the common causes of the problem. If no physical issues can be found then the patient can be referred to a psychologist or sex therapist to be evaluated further and receive the correct advice.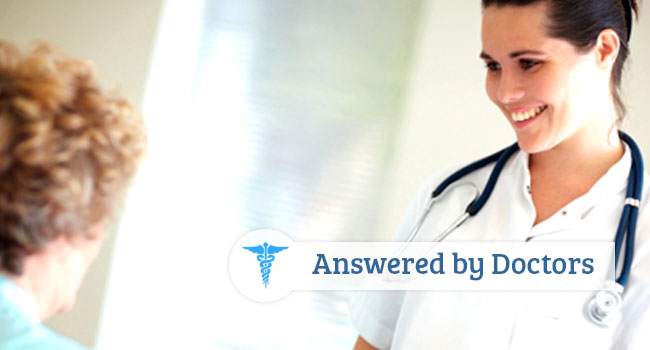 Still have something to ask?
Get help from other members!