No one professional can provide all of the services needed to support recovery from an eating disorder. Dietitians are an essential part of the team. Here are seven ways dietitians assist with recovery from anorexia, bulimia, and binge-eating disorders.
If you or someone you know has lived through an eating disorder, you know how difficult it is to recover even with professional help. Dietitians can perform a vital role in the professional support for people who live with eating disorders to make peace with food. Many dietitians have lived through eating disorders themselves, and can respond compassionately to patient concerns. Dietitians monitor progress with eating plans, and they also help eating disorder patients navigate through the facts, misconceptions, and mysteries of nutrition and appetite.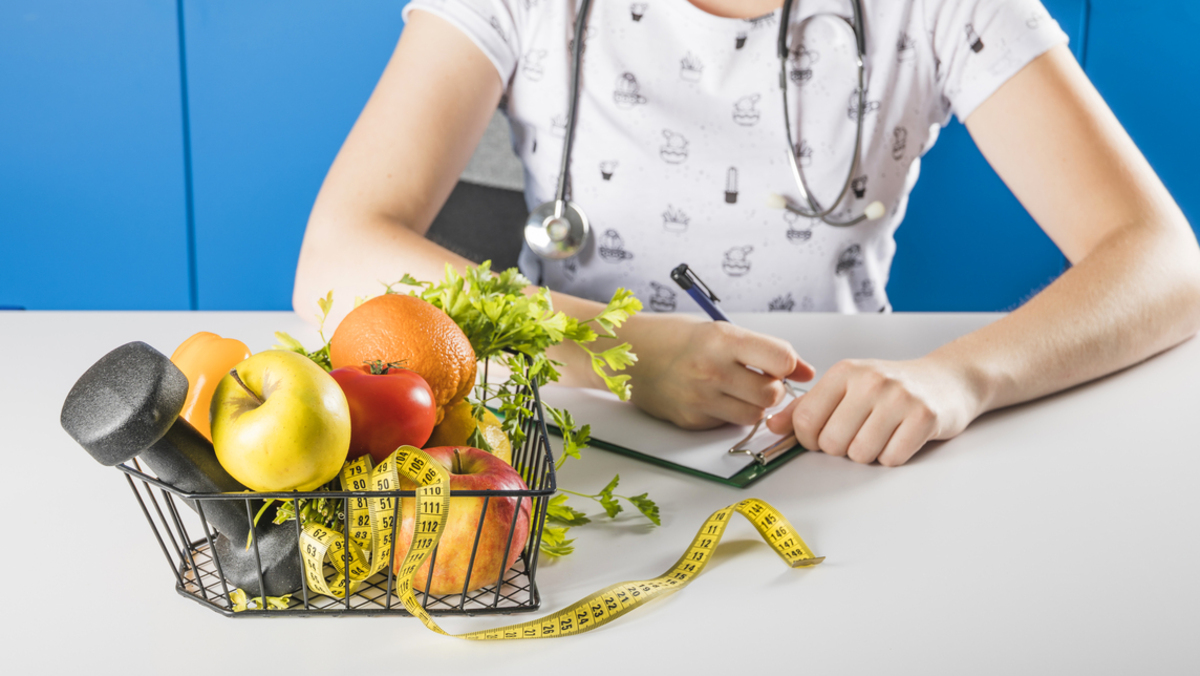 Here are seven ways dietitians help people with eating disorders get better.
One of the important tasks of dietitians is educating doctors and other health professionals about eating disorders
Up to nine out of 10 people living with an eating disorder never get professional treatment. Up to two out of 10 of those untreated patients dies of some complication of their eating disorder, most often at an untimely young age. Dietitians work with physicians and other medical care providers to give them the latest information on recognizing eating disorders in patients who otherwise might fall through the cracks of the healthcare system. An important part of this educational task is helping doctors understand the "not quite obvious eating disorders" called EDNOS (eating disorders not otherwise specified) that carry a higher risk of death than anorexia, bulimia, or binge-eating disorder.
Dietitians are advocates for people who live with eating disorders
Professional organizations for dietitians such as the Eating Disorders Coalition lobby for greater insurance coverage for services people with eating disorders need. They also interact with state boards of insurance to make sure rules and regulations provide for as much care as possible. And at least as important is the fact that dietitians know ⁠— and tell the general public ⁠— that people who have eating disorders aren't just some number on a scale. They know that you can't tell someone's state of health just by looking at them and that much human suffering goes unseen.
Dietitians help people who have survived eating disorders share their experiences with others
Through the Dietitians Change Lives program, dietitians help survivors of eating disorders share their experiences to inspire people who are still struggling. Dietitians also help people who have eating disorders share and get help with their issues with insurance companies.
Dietitians are partners with psychotherapists in treating eating disorders
Nearly every therapy program for people who live with eating disorders involves structured meals. These are "learn by eating" sessions in which the person in recovery eats food under the supervision of both the therapist and a dietitian. The dietitian is on hand to provide the menu for the meal and to comment on the nutritional adequacy of the food the patient consumes in the session. The dietitian is present to help with social skills training, novel choices to deal with food acceptance issues, body acceptance, and fears of maturity.
Dietitians monitor progress in treatment
One of the tasks of a dietitian is getting patients on the scales. The dietitian often has the most frequent and direct knowledge of an eating disorders patient's progress with treatment The dietitian can alert the physician and therapist to potential problems that block recovery.
Every dietitian is a nutritionist
Any registered dietitian, a person who has an RD after their name, has completed schooling and an internship and passed an exam to the requirements of the Commission on Dietetic Registration. In the United States, individual states do not always require an RD to become an LD, a licensed dietitian, but only dietitians who have met national certification requirements can call themselves an RD. The Commission on Dietetic Registration also has a nutritionist designation, RDN, registered dietetic nutritionist. Only people who have earned the RD or RDN or professionally certified dietitians. Anyone can call themselves a nutritionist.
Part of the dietitian's job is to inspire confidence in treatment
Just going to a doctor and getting a diagnosis of an eating disorder is not the same thing as getting treatment. One of the reasons the doctor refers an eating disorder patient to a registered dietitian is to give the patient a clear understanding of what needs to be changed about their eating and how their lives will be better when they make the needed changes.
It's not the dietitian's job to shame you, blame you, or make you out to responsible for the fact that you have an eating disorder. The dietitian is there to help you make healthy choices, and to help you find ways to make those choices while there is still a chance of recovery. The dietitian's job is not to make you feel more guilty than you already do. There are many dietitians. You can always find one dietitian who inspires you and supports you in the changes you need to make in your life.
Halmi K, Agras S, Crow S. Predictors of treatment acceptance and completion in anorexia nervosa. Arch Gen Psychiatry. 2005. 62:776–781.
Halmi KA. Salient components of a comprehensive service for eating disorders. World Psychiatry. 2009 Oct.8(3):150-5. PMID: 19812744.
National Institute for Clinical Excellence. Eating disorders – Core interventions in the treatment and management of anorexia nervosa, bulimia nervosa and related eating disorders. Clinical Guideline No. 9.London: National Institute for Clinical Excellence
2004.
Photo courtesy of SteadyHealth