Pregnancy can leave you feel exhausted, emotional and stressed out. Here are seven ways to pamper yourself and lift your mood when you feel down.
Back massage
Are you developing a lovely baby bump? Shopping for maternity clothes that you actually like may be a little tricky, but the physical discomforts that go along with that huge belly are its worst side effect. Do you find yourself achy, and perhaps unable to sleep well at night? If you can afford it and have time, a weekly massage really makes you feel a lot better. Treating yourself to a massage occasionally relieves stress and makes your back feel better (at least for a little while). Do make sure you locate a massage therapist who has experience with pregnant women.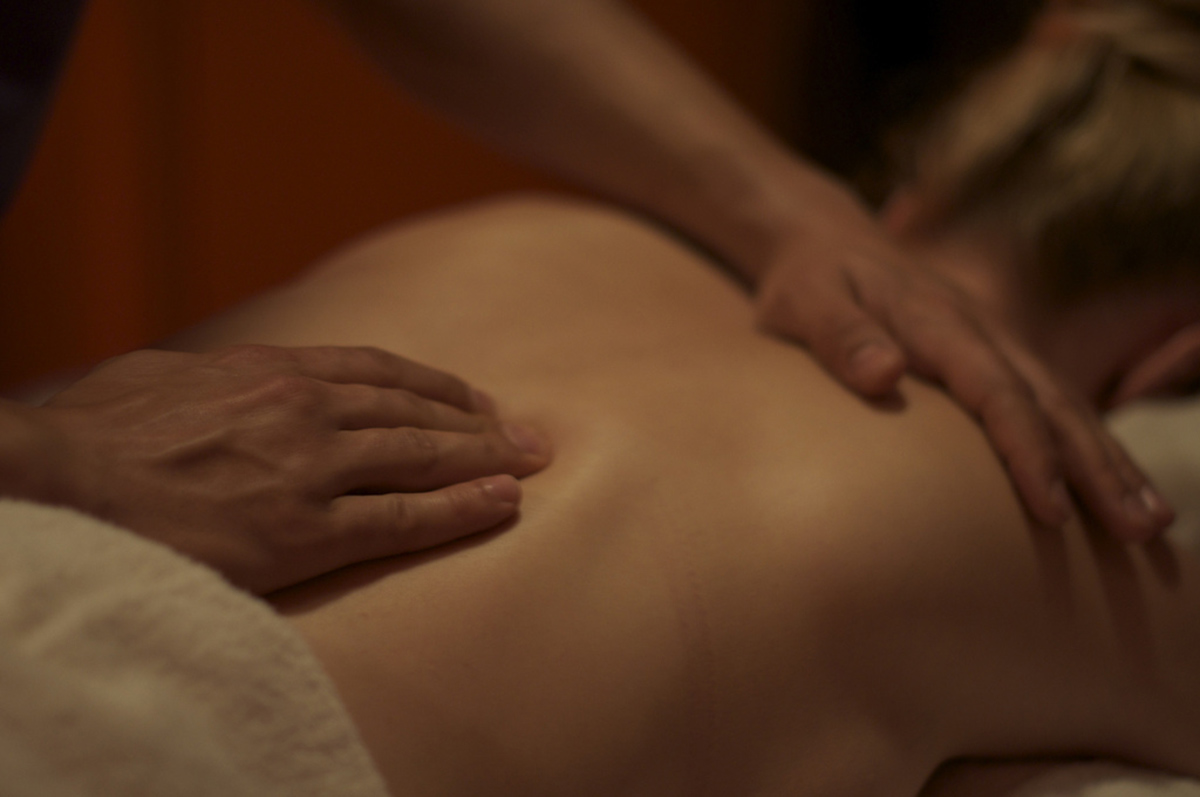 Go baby shopping
There's nothing like a big of retail therapy to make you feel better about anything, from morning sickness to the boredom that often comes with the pre-baby portion of your maternity leave. Of course, I'd advise any mom to-be to wait until after the baby is born to buy certain big ticket items like vibrating swings and perhaps even strollers. You will definitely need an infant car seat, a place for your baby to sleep, clothes, diapers, and more. Newborn clothes are really cute, but if there is a sale on you may also like to buy clothes for older age groups, so you have some outfits lined up. Shopping for big ticket items is probably a nicer experience if you take your partner or a friend along. Don't forget to research cloth diapers online they are both practical and really cute.
Sign up for prenatal yoga
Regular physical movement is an important part of prenatal health. You can stay active in many different ways, including walking, swimming and cycling. All of those will make you feel more energetic and healthy. Prenatal yoga is great for many pregnant women, because it helps them both with working out and relieving stress. A good prenatal yoga class will teach you relaxation techniques you can use during pregnancy as well as your birth and beyond. Another added bonus is that you get to meet lots of other pregnant women possibly due at around the same time. You may make friends for life (for your baby too). Prenatal yoga offers some of the benefits of a childbirth education class as well.
Read a good book (while you still can)
Having a newborn is demanding in many ways, but it is not quite as difficult as many people make it out to be. You may well find time to read lots of great books when your baby is little, especially during nap time, and with babies who only want to sleep on mom (more common than you may think). Just in case you will not have the chance to read good books when you have a baby, do it during pregnancy. Sure, you may like to stock up on parenting and baby care books but don't forget to read your favorite fiction or new books that excite you. Once that baby turns into a toddler, it is not very probable you will still have the opportunity to read many books.
Get a pedicure
Many women have sore feet when they are expecting a baby, because of the extra weight they are carrying around. Their ankles and feet may also be swollen. Why not give your feet some TLC, and get a pedicure? Pedicures are almost as relaxing as a back massage. If it is summer and you are in your third trimester, you probably won't be able to varnish your toe nails yourself, anyway! A pedicure is a well-earned way to treat yourself during pregnancy.
READ Abdominal pain during pregnancy: Causes & Treatments
Give in to those pregnancy cravings a little
Pregnancy cravings most expectant mothers will have them. Are you so worried about putting on weight that you will have to lose again after your pregnancy that you try to be really disciplined about not giving in to your cravings? Lighten up a little and don't worry. Of course, you should not be eating junk food all the time, in huge quantities. But having that midnight tub of ice cream will not harm your baby or your weight in the long term.
Go to the cinema
Many moms will find plenty of time to read books after their baby is born. Going to the cinema when you a newborn is going to be an awful lot harder. The same goes for nice restaurants, unfortunately. I suggest that you use your pregnancy to have plenty of "dates" with your other half. Your pregnancy is the last stage of your life in which the two of you are a couple, rather than a family. Enjoy that adult entertainment (sans alcohol) while you can.