Dr. Jonathan Afilalo is a cardiologist, clinician-scientist, and an associate professor in the Department of Medicine. We had an opportunity to interview Dr. Afilalo and ask him several questions about The Frailty Tool app he developed.
Dr. Jonathan Afilalo is a cardiologist and clinician-scientist in the Divisions of Cardiology and Clinical Epidemiology at the Jewish General Hospital. He is also an associate professor in the Department of Medicine. He completed his residency training in cardiology and MSc degree in epidemiology at McGill University, and subsequently completed his fellowship training in echocardiography and cardiac MRI at Harvard University.
His primary research interests include Frailty, Aging biology, Risk prediction before cardiac surgery and TAVI, Cardiac MRI, Echocardiography, and the Right ventricle. Dr. Afilalo is the principal investigator (PI) of the international "FRAILTY-AVR" study comparing the impact of frailty assessment tools in elderly patients undergoing transcatheter and surgical aortic valve replacement. He is also the PI of the "PERFORM-TAVR" trial evaluating the impact of home-based exercise and nutritional supplementation after TAVI.
As a part of his productive efforts and contributions to cardiology and medical science in general, Dr. Jonathan Afilalo developed the
Frailty Tool app
that we reviewed earlier on SteadyHealth.
We had the pleasure to ask Dr. Afilalo several questions about the Frailty Tool app, the impact it has had on clinical practice, and future plans.

Can you tell us the story behind your mobile app? Where did the idea for your app come from? What served as your inspiration for the app?
Over the past 10 years, I have been conducting research on the topic of frailty in older adults with heart disease, learning how to optimally measure and integrate frailty in clinical care. Despite positive results, clinical uptake was limited due to a lack of familiarity with the techniques to assess frailty. I developed the Frailty Tool app to transfer this knowledge to clinicians and trainees via a user-friendly platform that could be efficiently used at the bedside.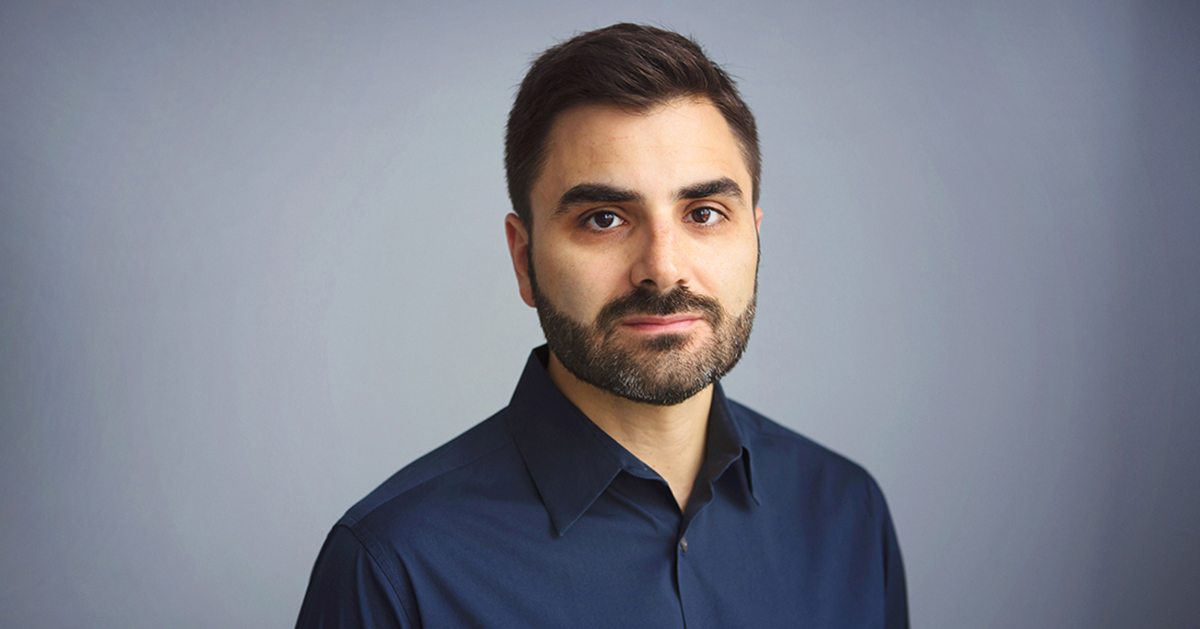 How did you build the content that's contained in the app? Does the information in your app come from evidence-based resources, such as scientific literature, peer-reviewed articles and case studies?
The "brains" of the app stem from the FRAILTY-AVR study published in the Journal of the American College of Cardiology in 2017. This study recruited >1,000 patients and determined the incremental prognostic value of frailty parameters to predict survival and disability after transcatheter or surgical aortic valve replacement. The tool has since been validated in other settings such as coronary artery bypass surgery.    
What impact has your app had on clinical practice so far? We'd appreciate if you could share some stats on how frequently your app is used worldwide.
The Frailty Tool app has been featured at international cardiology conferences (Canadian Cardiovascular Congress, American College of Cardiology Scientific Sessions), and been downloaded thousands of times across the world. More importantly, the greatest impact has been on patient care, with clinicians sharing their real-life experiences about how the app helped them make better risk predictions and deliver individualized treatments in complex cases.
What are the tools and technologies used to build your mobile app (both cloud- and client-side)? Was it native or cross-platform development? Did you consider other technologies?
We opted for a cross-platform approach to maximize accessibility for our users.
What were the main challenges you had to overcome when developing your app? Could you please single out the biggest technical challenges, product challenges, marketing challenges, and support challenges?
The main challenge was distilling the information into an easy-to-use assessment that could be administered in <5 minutes. Doctors are busy and the last thing they want to do is spend hours administering questionnaires.
Could you single out the 3 biggest mistakes you made when developing the Frailty Tool app?
As is often the case, the time required to conceptualize and complete the project was surely underestimated. The devil is in the details, and we certainly spent ample time going over these details to ensure a good user experience.
When it comes to medical apps, sooner or later the issue of data protection and security always comes up. How do you make sure that user data is secure?
We designed the app so that the inputted data remained on the user's device without being copied into a central database. Also, the inputted data does not contain any patient identifiers (name, date of birth, etc.)
What's next for your app? Are there any new features, functionalities, or upgrades planned for future updates?
We are excited to be working with international colleagues to implement Japanese and Spanish versions of the app. We are also adding features based on user input, which, among others, will allow for calculation of other frailty scores in addition to the Essential Frailty Toolset (EFT) score.
We are excited about the technologies and what they might hold for the healthcare and the future of medicine. What do you think this technology-driven, human-centered future holds for mobile health and how do your app plan to contribute?
There is no doubt that technology will play a growing role in medical practice. Apps such as ours will assist clinicians in capturing new information that can be applied to deliver high-quality patient-centered care.
Could you share some word of advice with other mobile app developers? What steps they should follow in order to make a successful app?
The most useful advice would be to keep the overarching focus on the health and well-being of the patient. This should be the driving force behind the content and delivery of the app being developed.
Photo courtesy of Jewish General Hospital website