To solve the problem of medication non-adherence, the German-based company 'smartpatient' developed the MyTherapy app that functions as both a medication reminder and health tracker to help people stay on top of their prescribed treatment plans.
Taking medications as prescribed is one of the most important aspects of successful therapy, yet many people still fail to do so. 
Many patients forget to take their pills on time, thus putting their health - and in some cases, their life - in danger.
Due to the problem of medication non-adherence, the German-based company 'smartpatient' developed the MyTherapy app. The app functions as both a medication reminder and health tracker and includes a health journal, which allows users to monitor their symptoms, record important measurements, and set exercise goals. 
The app is designed to help people, who take long-term medication, stay on top of their prescribed treatment plans.
A couple of months ago,
we reviewed the MyTherapy app
, which received a favorable score and our recommendation.
We also had the opportunity to interview 'smartpatient' and ask them several questions about MyTherapy, as well as the company's future plans.

Can you tell us the story behind your mobile app? Where did the idea for your app come from? What served as your inspiration for the app?
In 2012, we were working on a project when we stumbled upon the problem of medication non-adherence. We were shocked when we found out that in Europe alone, almost 200,000 people die annually due to incorrect medication intake/ non-adherence. We then began to discuss this topic with our families and realized that the development of a medication reminder app was a chance to make a lasting difference not only in the lives of our families but also for millions of people. We were also fascinated by the fact that with medication reminder apps, healthcare systems can avoid unnecessary costs and save money. We established the company to make a lasting difference and help patients (especially those with chronic illnesses who require long-term treatment) get better, manage their conditions effectively and responsibly, and improve their overall health and well-being.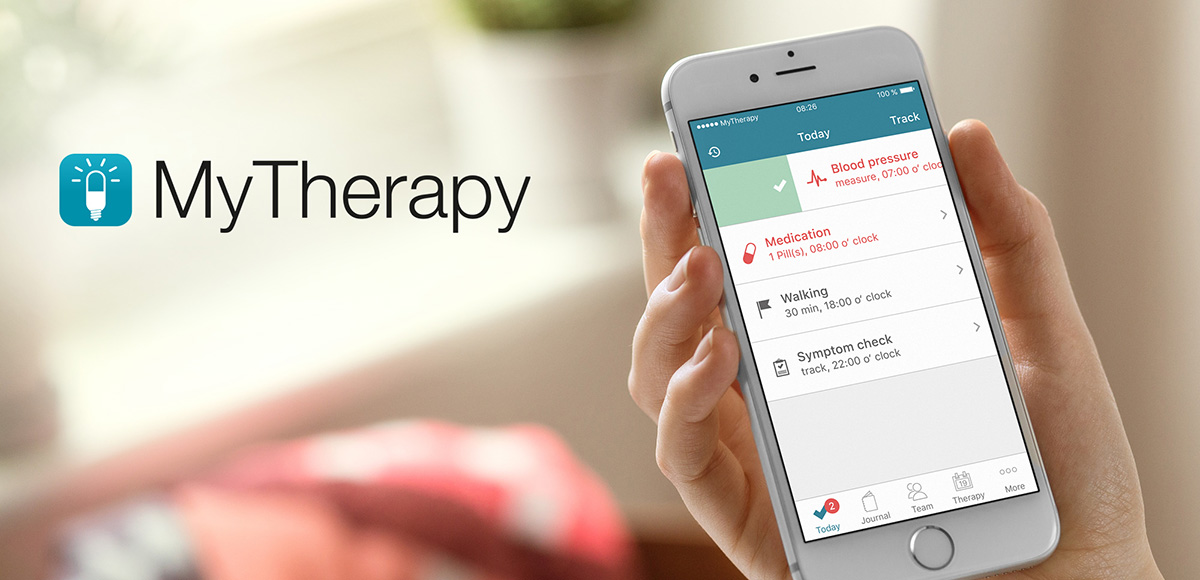 How did you build the content that's contained in the app? Does the information in your app come from evidence-based resources, such as scientific literature, peer-reviewed articles and case studies?
The first version of the app was developed in 2013 and since then, we have taken on more developers to help us improve the app and implement new features. For example, our app is available in over 25 languages and we consistently develop and tailor the app to the needs of patients via user feedback. Our user support team provides individual feedback to user reviews, comments, and suggestions. The app also evolved from being just a medication management app to include a digital health journal, which patients can use to track symptoms, medication side effects, and mood; and record important measurements. All the information logged in the app can be generated into a monthly health report that users can share with their healthcare professional. 
We also strive to make the app as accessible as possible to as many people as possible. Therefore, MyTherapy also comes with accessibility features, such as Android's TalkBalk feature and iOS's Voiceover. We also ensure that our app is usable for people of all ages and we endeavor to keep the app as user-friendly as possible. And the good thing about MyTherapy is that it works for all medications and all illnesses. It does not matter if the user is taking medication for diabetes or has to document values because of asthma. We consistently make sure that MyTherapy can be used by everyone.
MyTherapy is absolutely evidence-based. To increase healthcare professionals' adoption of the app, we invest heavily in studies, the results of which show the app improving medication adherence among other things. We currently have five partner universities, three published studies, and two studies in progress. Our app has also been tested by university hospitals, such as Charité Berlin and the University Hospital of Munich. The universities have found that our app does indeed improve medication adherence and subjective well-being. Furthermore, years of research involving patients and doctors means that our app is both patient- and doctor-centered and includes tailored solutions for our users.
What impact has your app had on clinical practice so far? We'd appreciate if you could share some stats on how frequently your app is used worldwide.
Around the world, patients use our app to take their medication safely and responsibly. We currently have more than one million users in 220 countries – a number that is continuously growing. 
A recent study on medication adherence and MyTherapy was conducted on a group of patients (100 in total) with lipid metabolism disorders from the outpatient lipid department of the Charité – Universitätsmedizin Berlin. The results indicated once more that the app does indeed improve medication adherence, with the app significantly increasing the share of highly adherent patients. Participants also indicated that their physical activity improved due to the reminder function of the app and a large percentage of participants said that the app is user-friendly. 
Previous studies on MyTherapy have investigated usability, acceptance, and app usage, also for older patients and older patients with type 2 diabetes. These studies demonstrated the app's positive effects on medication adherence and health awareness.
Continue reading after recommendations
Photo courtesy of MyTherapy
Photo courtesy of