Capoeira is an awesome Brazilian martial art that combines elements of fighting, dancing, acrobatics and culture. Why is Capoeira the right choice for your children?
There's no shortage of information about how beneficial sport is for children, but deciding which sport — and indeed how many sports — to sign your kids up for can be tough. Knowing that the right sport becomes a true passion and commitment for kids and also knowing that too many different activities can wear them out and rob them of that equally valuable free-play time, I knew I wanted to stick to the one sport.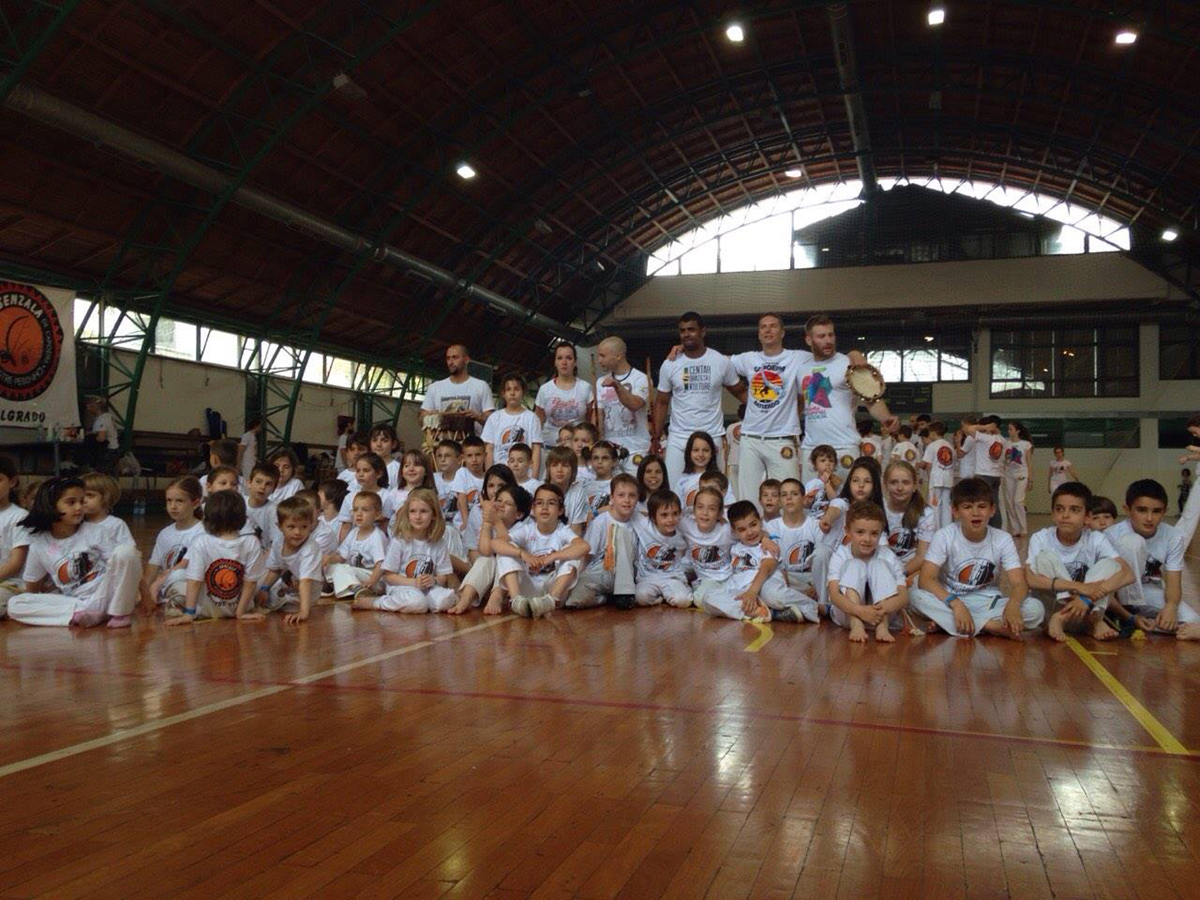 Which one, though? My son was interested in both dancing and martial arts, while my daughter was interested in martial arts — but without actually hurting people — and gymnastics. Both like music, and both like the moves Spiderman makes. Finally, as international folks, everyone in our family is interested in learning about different cultures and finding an environment accepting of people from all different cultural backgrounds. Finding a sport that was equal-opportunity in terms of gender was another very important item on my check list. Surely, though, it's impossible to find a single sport that meets all of the needs and wants we had? Actually, no.
Enter Capoeira. Capoeira is dance, and martial art, and culture. There are plenty of reasons to enroll your kids in Capoeira (and you may just like it yourself, too).
What Is Capoeira?
The fact that Capoeira contains elements of dance, fighting, acrobatics, and music makes it unique among martial arts, but its history is pretty fascinating too! Developed on Brazilian plantations by slaves of African descent with native Brazilian influences, the term is thought to have arisen from the words ka'a, meaning "jungle" and e pûer, "it was", from the language of the Tupi people of Brazil. This is thought to refer to the jungle in which fugitive slaves would hide.
A bustling multicultural society today, Brazil's development was heavily impacted by slavery. In fact, Brazil imported many more slaves than the United States — this former Portuguese colony accounted for around 40 percent of slave trade in the Americas. It was also the last country to abolish slavery. Brazil's slaves tended to work on sugar plantations and were the driving force of the economy. 
Needless to say, self-defense classes weren't an option for slaves in Brazil, yet there were rather a few revolts during the 16th, 17th, and 18th centuries, and escaped Brazilian slaves formed a number of independent settlements in far-away, difficult-to-reach locations, together with mulattos and army deserters. Training was certainly essential.
How would slaves train in "secret", having the threat of slave masters seeing their actions constantly hanging over their heads? That's where Capoeira came in.
Slaves would train in the fields with a look-out, and would engage in dancing movements as soon as someone appeared to be watching. To unsuspecting observers, the music and dancing looked like a celebration or a religious ceremony. Yet the fluid movements, kicks, spins, and evasive maneuvers certainly prepared capoeiristas to fight.
Why Kids Benefit From Capoeira
My children have been taking Capoeira classes for a while now, and the benefits have been tangible. First of all, classes have been highly enjoyable and my kids have made some great new friends. The fact that lessons incorporate multiple ages means that younger kids can look up to older kids and learn from their skills, and older kids get a chance to shine and practice leadership skills. Fostering comradeship and cooperation is an important aspect of the classes, and all kids get a chance to demonstrate their own individual skills in a skill-focused, rather than competition-focused, environment. 
See Also: Capoeira-Brazilian Martial Art
Here are the reasons you may want to consider enrolling your children in Capoeira classes:
Capoeira develops balance and motor skills.
It raises the child's level of fitness, as many sports do.
The incorporation of music develops a sense of rhythm and makes the classes more fun.
In Capoeira classes, children develop both a sense of belonging to a friendly group and are honored as individuals. Each child has equal opportunity to practice and demonstrate their skills, and comradeship is encouraged. 
Though Capoeira develops self-defense capabilities, the potential of getting physically hurt during classes is very minimal indeed.
Finally, because Capoeira is a multi-disciplinary sport, it's hard to get bored! Capoeira develops skills that can be used in many different environments, from ballet to judo or tae kwon do and any activity that requires working together as a team. In addition, Capoeira is very much an environment in which gender is irrelevant.
Continue reading after recommendations