Just because it's cold outside doesn't mean you can't have a haute body. This fall, switch up your routine. Try some of the most innovative and invigorating workouts that 2016 has to offer. We know you've never workout out indoors like this before...
Fall – the time to get indoors and out of your normal gym grind. Are you ready to discover some insane, innovative new ways to get your heart rate up while indoors? You won't have any difficulty breaking a sweat inside while it's snowing outside. Not only is it smart to deter from your regular routine, you never know, it could be an all out blast to go to the gym.
Check to see if these gyms and studios have landed in your town or if you can stream new workouts into your home gym!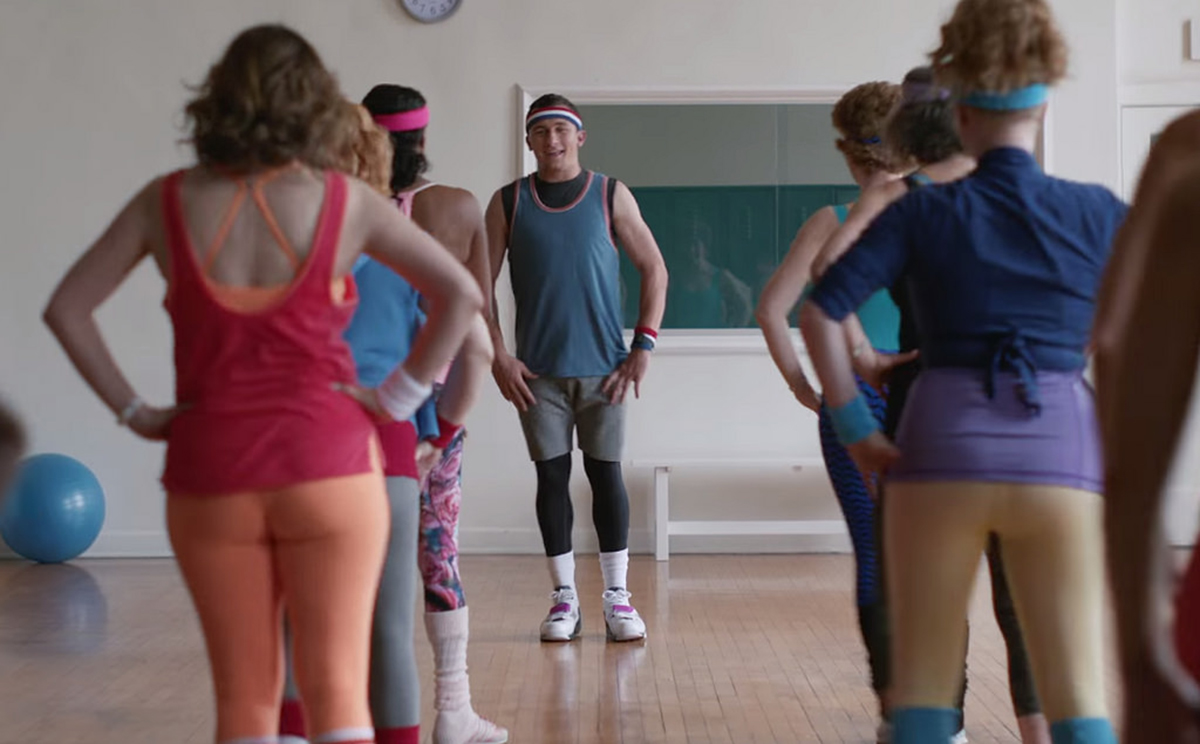 Dance and Choreographed Style Workouts
DAYBREAKER
Where the motto is "wellness, community, music, mischief"
Daybreaker can be summarized as a trip to the nightclub before work without the alcohol, but with all the fun, dancing, sweating, and calorie torching. That's how you will start your day…dancing like a rock star. Dancing is only your main workout though because Daybreaker digs so much deeper. Here's what your morning schedule looks like:
Yoga – to stretch and get ready for the main event (aka - the dance party)
Dance – you are club style dancing early in the morning before work #shakeyobootay
Cool Down – an emerging artist from your area gives a motivating performance
Goals – you set positive goals for your day before hitting the showers to head to work
Added Bonus – the bar stocks free, healthy beverages
I don't know about you, but there is no way I would be able to leave Daybreaker in a bad mood. What a way to start your day! To find out if there is a Daybreaker in your city, find the link to their website at the end of this article. 
BollyX
Get in touch with your strong cultural side.
If you like modern dance, you will love BollyX. It is a dance-fitness workout based on the hugely popular Bollywood style dancing. Sweat, dance, and improve your strength through a choreographed class that energizes you with the hottest music tracks.
Each class is 45-50 minutes of non-stop movement. You will rotate between high intensity to lower intensity which is great for melting away the pounds. Feeling and looking sexy have never been so fun.
AKT InMotion
The AKT philosophy is movement with a purpose.
Anna Kaiser masterfully created AKT InMotion. Her interval workouts combine movement, cardio, flexibility training and strength training that are energizing. If you can't get to a studio to sweat with some classmates, you can subscribe to the best of AKT monthly or annually and have them on-demand.  A new workout is added each month.
READ How to Avoid Sore Muscles after a Workout - and What to Do When Muscle Pain Occurs?
The workouts require no equipment, so you can do them from home, on travel, or during your lunch break.  There are so many different types of workouts to choose from:
Cardio workouts
10-20 minute workouts
60 minute workouts
10 Day Challenges
Upper body workouts
Full-body workouts
Core workouts
And more…
This is the real dancing of the stars. Celebrities are hooked. Kelly Ripa does AKT four days per week according to People Magazine. Shakira and Sarah Jessica Parker have also been known to be AKT addicts according to Shape.
Continue reading after recommendations