Several natural treatment options are available for UTIs. Should you decide lactobacillus is the form of prevention or treatment you prefer to use, then there are guidelines for dosages.
Many people in the twenty-first century are returning to homeopathic and alternative treatment for relief from common illnesses. Each individual has their own personal reasons for following this type of regime. It may be that they find conventional treatment, namely antibiotics, to be only marginally effective. Others may discover that their prescription insurance coverage is lacking or decreasing in these areas. Still more do not believe prescription medication is safe. They call into question whether antibiotics actually make bacteria more resistant, tougher to eradicate.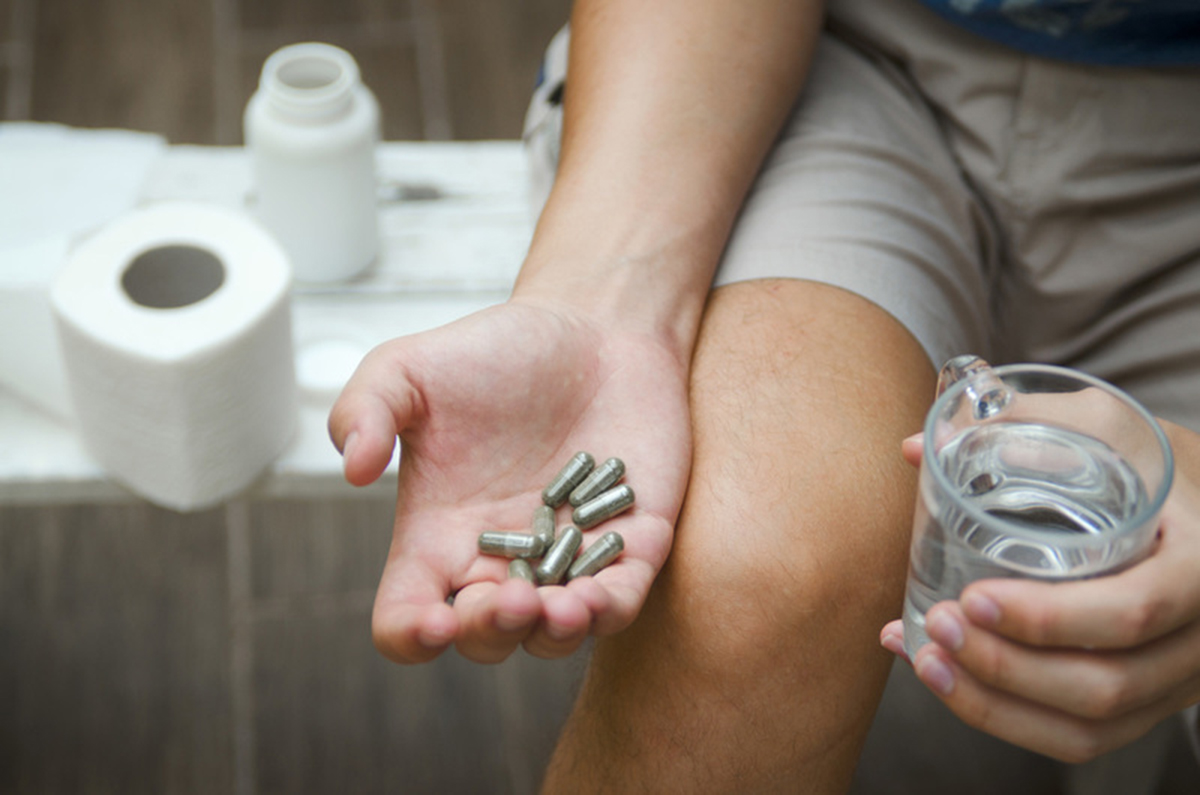 Treating such bacterial infections as UTIs with these types of home or supplemental remedies is called CAM (complimentary/alternative medicine). When conventional therapy (antibiotics) is combined with self-medication, this is known as complimentary therapy. If the self-medication is used alone, it is alternative therapy. Using lactobacillus to treat a urinary tract infection is a version of CAM.
What is a UTI?
UTIs, urinary tract infections, are bacterial infections in the urinary tract of an individual. The urinary tract consists of the urethra, bladder, ureters, and kidneys. Most infections are noticed and treated when they are in the early stages, while only affecting the urethra and bladder. This is due to the fact that the symptoms of a UTI are often irritating and painful, interrupting an individual's normal daily functioning.
These symptoms may include:
The almost constant feeling that you need to urinate, but only little results
An irritating/painful burning at the time of urination
Urine that is cloudy or white indicating pus
Signs of blood in the urine (pink, red, or dark) that indicate the infection has traveled to the kidneys
Pain in the pelvis or lower back
Irritability
Leakage or incontinence
A urinary tract infection is most often (90 percent of the time) caused by the E. coli bacteria which is found naturally in the human body. There is a concentration of E. coli in the anal area, which is in very close proximity to the urethra, especially in women. When it manages to get inside the urethra and travel to the bladder an infection is the result.
What is lactobacillus?
Lactobacillus is a form of probiotic, or so-called "good" bacteria, found mostly in the digestive system. However, it also exists in the normal flora of the genitourinary tract. In the vagina lactobacillus uses the glycogen found in vaginal mucus to form lactic acid and hydrogen peroxide. These acids are needed to control the PH balance in the vagina. It is believed that hydrogen peroxide and lactic acid can destroy bad bacteria that causes infections, including UTIs.
Women who lack the proper amounts of lactobacillus have been shown to suffer more vaginal infections than other women, and recurring urinary tract infections as well.
Why lactobacillus instead of antibiotics?
When taking an antimicrobial medication or antibiotics for a urinary tract infection the treatment can kill the good bacteria along with the bad. This may make it much simpler for the bad bacteria to return and thrive, thus bring about recurring UTIs. There is also the reasoning that taking antibiotics repeatedly will cause the bacteria to evolve and become resistant to treatment. Then, stronger antibiotics must be used for longer periods of time.
Where to find lactobacillus
Nearly every grocery store has a section for yogurt that contains lactobacillus. The labels are clearly marked. However, there are other foods that and drinks that contain this popular probiotic.
Kefir is a fermented drink made from grains of bacteria and yeast that is added to water or milk. Researchers discovered that kefir has the added side benefit of counteracting the effects of lactose in milk that irritate some individual's stomachs.
Other sources of natural lactobacillus are sauerkraut, kimchi, tempeh, pickled cucumber, kombucha, miso, natto, and some dairy products.
It may be easier to get enough lactobacillus by taking supplements. They are available in many grocery stores, pharmacies, and vitamin shops. Look for those that contain lactobacillus rhamnosus GR-1. This addition has been shown to have more positive results when combating a urinary tract infection. It works even better in conjunction with Lreuteri RC-14, the form of lactobacillus that produces hydrogen peroxide.
There are intravaginal suppositories available that contain the combination of the two.
Other ways to combat recurring UTIs
Prevention is often better than treatment, whether homeopathic or antibiotics. There are ways to aid the body in preventing UTIs. The following list may provide the information needed to stop the cycle of infection.
Stay hydrated. Drink plenty of water, at least six to eight glasses daily.
Keep the body clean, especially the genital and anal areas.
Urinate immediately after having a sexual encounter to flush out bacteria from the vagina and urinary tract.
Wash before and after sex. Make certain your partner has washed as well.
Empty the bladder more often and be sure it is completely empty each time.
Wipe properly, from front to back, so that bacteria is less likely to spread from the anus to the urethra.
Keep diabetes under control
Remain mobile. Sitting for long periods of time allows urine to sit in the bladder where bad bacteria can take hold and grow
Conclusion
Studies for the use of lactobacillus are ongoing. More research is necessary to prove how well it works against UTIs. So far, it has not prevented all reoccurrences of urinary tract infections, but it has been shown to reduce the number of them. In one such study, the recurrence was 15 percent as opposed to 27 percent among those taking placebos.
Should you decide lactobacillus is the form of prevention or treatment you prefer to use then there are guidelines for dosages. Oral supplements of antimicrobials are to be taken once a day for three days each week in order to have the best effectiveness. They may also t be taken before having a sexual encounter. If the choice is an intravaginal suppository, then it must be used once a week.
No method of prevention is perfect, nor is any cure. If patients have the symptoms of a urinary tract infection it is still best to consult a doctor for a urinalysis before any treatment. Symptoms of a urinary tract infection are the same as other conditions that require more intensive treatments. Fever, mental confusion, or blood in the urine is a medical emergency that should never be ignored or treated without the guidance of a doctor.