Periodontitis is a form of gum disease that can lead to severe damage to the gums, as well as the loss of bone tissue and teeth. What are the symptoms and causes, and how is this condition managed?
Have you been diagnosed with periodontal disease, or do you have symptoms that make you suspect your gums are in trouble? Since periodontal disease can do severe damage to your gums and the bones that support the teeth, and can even lead to tooth loss, this diagnosis can be pretty frightening.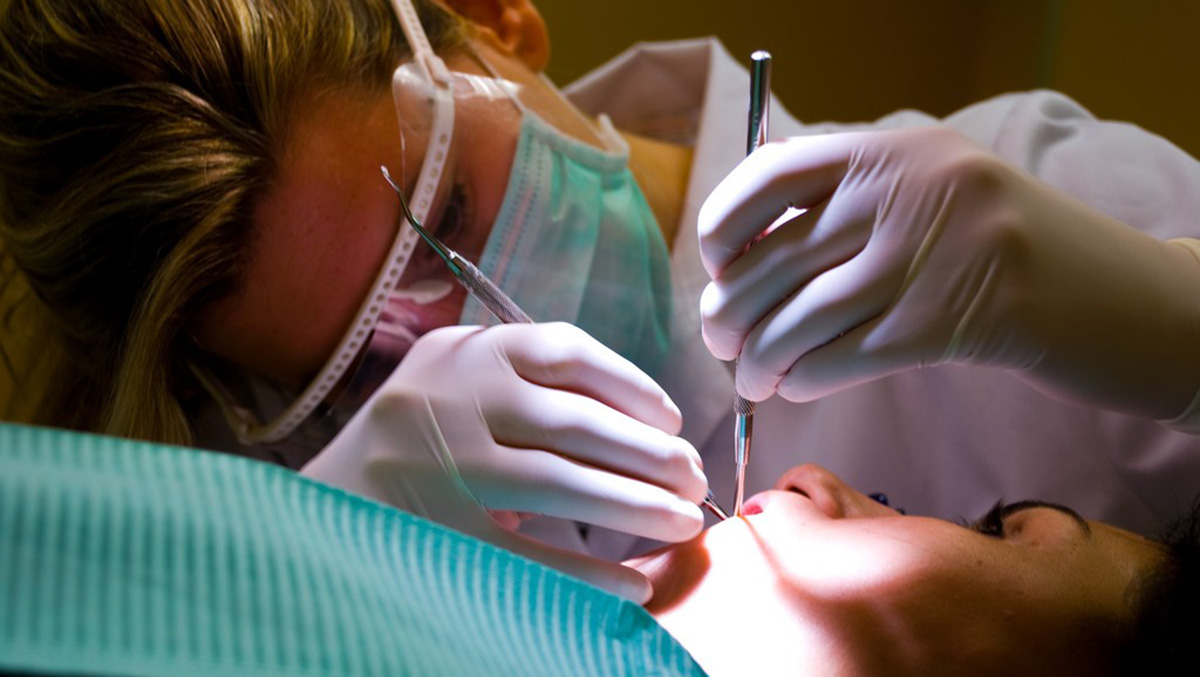 We'll talk about periodontal disease, it's causes, symptoms and risk factors. Of course, we'll go over treatment options as well. The first thing patients need to know is that periodontal disease isn't something that is simply managed by a dental surgeon though — the future state of your teeth and gums depends on you, the patient, to a large extent. That's good news, as long as you are diligent about following your dentist's instructions.
What Causes Periodontal Disease?
Plaque is the main cause of periodontal disease. This is that thin layer of "gunk" that builds up on your teeth when you haven't brushed them for a while. Plaque is made up of bacteria, mucus and other particles, and it's the reason you need to brush your teeth twice a day. When plaque isn't removed on a regular basis — because of improper brushing for instance — a harder layer called tartar will form. This can be removed by your dentist. 
Plaque and tartar build up can lead to inflamed gums over time. The gums will be swollen, red, sensitive, and prone to bleeding. This is called gingivitis, and it can progress to periodontal disease over time. Full-blown periodontitis is characterized by gums that have pulled away from the teeth, forming pockets that are easily infected and often revealing the root of a tooth. As the disease progresses, bacteria are able to find their way to the spaces that were previously protected by the gum.
The patient's immune system launches an attack on these bacteria, and damage to soft tissues and the bone surrounding the teeth can result. 
Not all cases of periodontitis are caused by poor oral hygiene, however. Hormonal changes (in females), smoking, diabetes, and illnesses that affect the immune system — like HIV and cancer — can also lead to periodontal disease. Medications that affect the amount and quality of saliva can cause this nasty oral disease as well, and there's also a genetic component. 
See Also: Bleeding Gums - Causes, Symptoms, Treatment
What Are The Symptoms?
Seeing your dentist for regular checkups, every six months, will ensure that any oral and dental problems you have are detected in a timely manner. If you notice any of the following symptoms, you will want to see your dentist before your regular checkup:
Red, swollen, and sometimes painful gums
Bleeding gums when you brush
Pain while chewing
Bad breath
Loose teeth
Gums appear to be pulling downward or upward, exposing more of the tooth
Continue reading after recommendations