Orthopedic Surgeons, AKA Orthopods, are physicians who like to play with hardware. Their motto is: "There is a fracture – I need to fix it". Is there an app for that? You bet! Here come free ortho- surgery Android apps for doctors and patients alike.
Arthrex Surgeon App
The app is not immediately usable: it requires registration on the web-site. There is no option to create an account without being redirected to the non-mobile version of arthrex.com. My advice to people with poor vision, clumsy fingers, attention deficit and general irritability: leave it until you get to a device with a larger screen and a keyboard. Now, with the newly acquired username and password, log in once and for all: there is no auto logoff after the app is closed or/and the phone is rebooted.
The app is designed for both medical professionals and patients. It contains three main categories: videos of actual surgeries and animations of surgical procedures; illustrated technique guides; and patient education animations. Video resolution can be changed in the "Settings" from low (default) to high definition. Educational animations for patients are very informative and easy to follow. Content is updated automatically every 24 hours.
The user's panel consists of three sections: "Discover" (shows latest updates); "Browse library"; and "Downloads". The library is arranged by subject (e.g., imaging and resection, elbow, wrist) and has a filtering option (by product group, category, etc.). All materials are downloadable – they will appear in the "Downloads" section of the app but NOT in the "Download" folder on the phone. Downloaded videos will play in the app without WiFi or 3G/4G connection - I checked it by putting the phone into the Flight Mode. A video could be added to the Dropbox or saved on the Google Drive by taping on "share" symbol in the right upper corner.
Verdict: an excellent educational app for doctors and patients.
Drawbacks: requires registration on the non-mobile version of the web-site and a decent internet connection to play or/and download videos.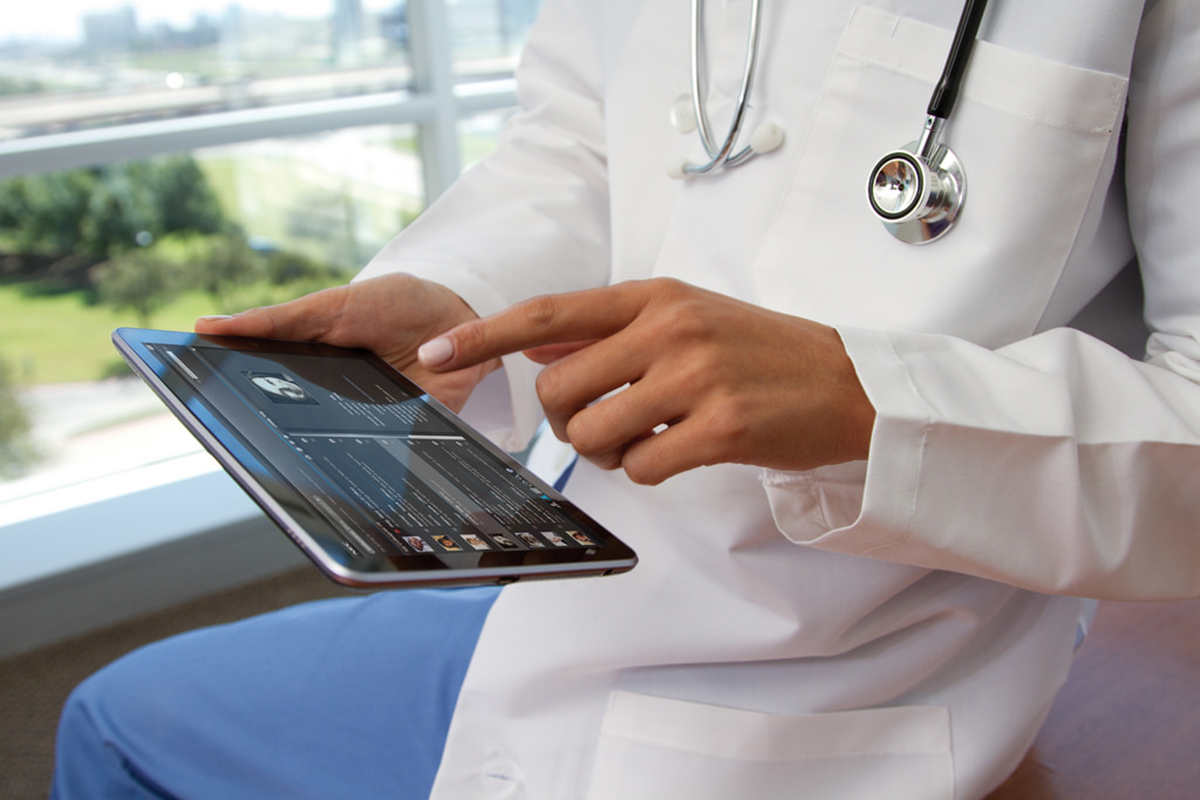 Touch surgery app
This app also requires registration, and the registration process for medical professionals is very painful. I could not complete the profile since my specialty was not listed, and such useful option as "other" was not available. With an incomplete profile I could not undergo a "verification process"... and on and on it went. Eventually, I gave up and registered as a "non-medic"; this option requires only to list the country of residence. Unfortunately, at the end of the registration ordeal the app experienced a freezing problem and had to be killed via "Force Stop" in the App Manager of the phone. "Touch Surgery stopped working" announcement became a recurrent problem which could be temporally cured only by applying Force Stop.
Folders of a "non-medic" user include "my stream", "module library", and "my progress". Common folk do not have anything in their stream. Streams for medical professionals are tailored based on their area of practice. In my opinion, it is not worth the pain of registration.
The app contains simulations of surgical procedures from various areas of medicine which could be narrowed down to the desired specialty by applying a filter in the "module library". For some reason, filtering the library gives way more results than using a search option. If you decide to utilize "search", don't forget to stick the extra letter (i.e.,"orthopoedic") as the app uses British English. Either searching or filtering would bring a list of simulations and relevant literature. The literature section contains abstracts of articles from various journals.
Each simulation consists of several parts. For example, Tibial Nailing is broken (no pun intended) into three modules (phases): preparation and two blocks of surgery per se, from an incision to a closure of the wound, step by step. Each module should be downloaded separately. At the end of each phase there is an option to take a test. For the most parts, it's a multiple choice format. However, since the app is called "Touch Surgery", some steps require dragging a scalpel with a finger in the designated area. Do not try to get away with cutting anywhere you like or making an incision too small or too large. I scored 70% on phase one and 68% on phase two. Thethird phase was the longest, and I gave up by the time the 3rd screw was placed into the tibia.
Verdict: this app could be used as a tool to test skills and knowledge, or as a game. From my experience, learning by observation or watching videos of actual surgeries/procedures works much better.
Drawbacks: excruciating registration procedure, confusing interface, bulkiness (213 MB), frequent crashes
READ The Most Recommended Medical Apps for Medical Doctors
AOSR (AO Surgery Reference)
The beauty of this app is the small size (2.29 MB) and simplicity. It does not require registration (sigh of relief). There are no large videos - It consists mostly of text and pictures, but that's more than enough if you find yourself in the middle of nowhere all alone. Having said that, The Middle Of Nowhere must have an internet connection; otherwise, the app cannot be accessed even after the installation.
The app has extensive information about every type of fracture, from diagnosis to prognosis. It offers an algorithmic approach to surgical decision making based on the location of a fracture, surgical skills and available equipment (e.g., "basic surgical experience, basic equipment" or "pro in a high tech facility").
Verdict: this is the most practical, algorithm-based app.
Drawbacks: requires internet connection
AO foundation also offers "AO Trauma Orthogeriartrics" app (managing fractures in the elderly).
Continue reading after recommendations