Various study programmes are available for pre-med students looking to expand their horizons abroad. There may be many reasons to take part in such programmes such as self-discovery and growth.
Study abroad programmes are available for those undergraduate students who are still deciding on the career path they want to follow. They are also enticed by the opportunity for self-discovery and growth that a programme such as this can offer.
A situation which allows you to experience other customs, cultures and learn other languages can be beneficial when you enter the work force. Studying abroad can also help you build confidence as you become more independent.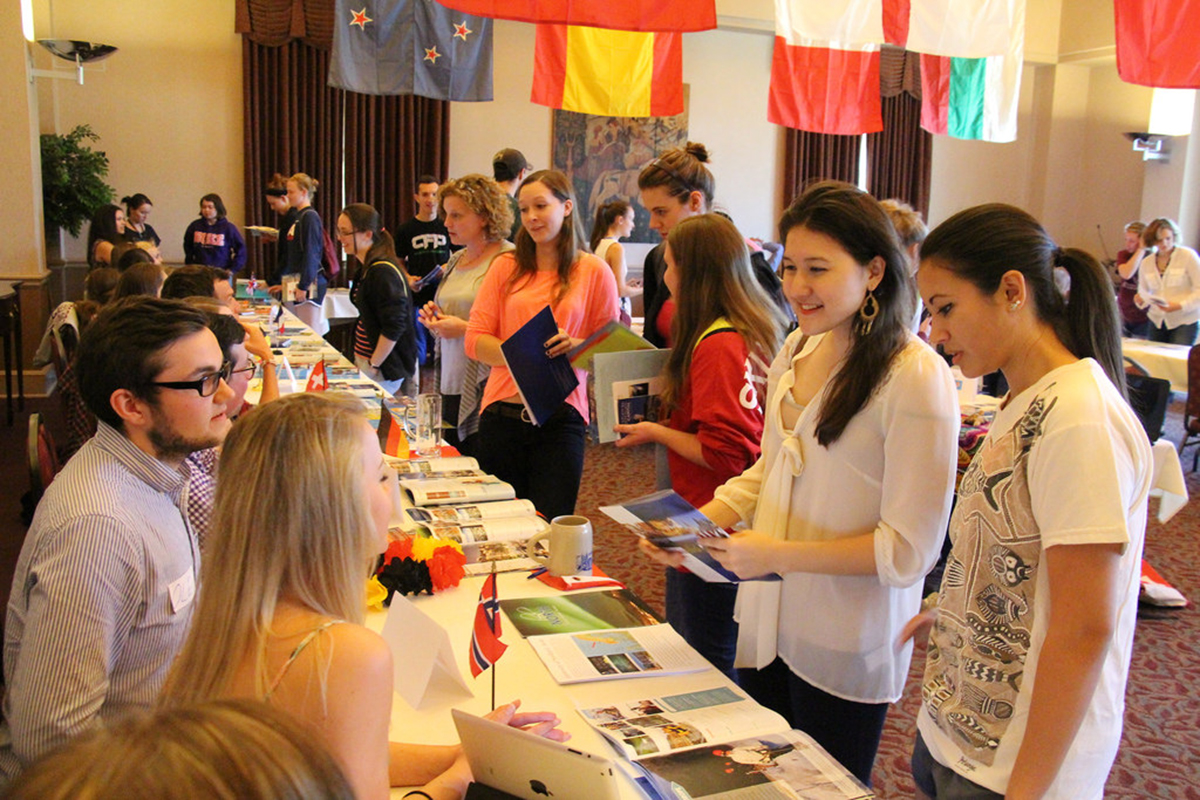 Being enrolled in a pre-med programme offers quite a bit of flexibility. These students usually haven't decided on a specific concentration for their studies yet, but there is an inclination that they want to help people. There's still many decisions to make before deciding to attend a medical or nursing school and at this stage of your studies, participating in study abroad programmes could be a good idea that strengthens your C.V. and career. 
Types of study abroad programmes available for pre-med students
There are many pre-med study abroad programmes which are available. They include those that allow you to take your time with your studies, to extensively scheduled courses on a foreign university campus. You may also be provided the opportunity to shadow doctors and nurses in hospitals in a foreign country to see what their responsibilities and roles are there, all while completing the internship needs your programme back home requires.
If medical study abroad interests you but you are not keen on spending the whole programme year in another country, there are shorter options such as pre-med summer programmes available. These types of programmes can offer condensed study or internship opportunities without an entire academic year's worth of commitment.
For students who want to understand the medical terminology of a particular foreign language, language study abroad programmes may be available with a focus on medically relevant language. If you are looking at finding out how multiple countries handle their healthcare system, then there are also programmes available where you can visit multiple countries within a single term.
Semester programmes are the most common programme type available for students who are interested in studying abroad during one or two semesters during the academic year. The options include spring, autumn or the full academic year.
Summer programmes take place during the summer months and can last anywhere from a few weeks to up to a couple of months (the programme length depends on each programme offered). High school programmes also take place during the summer months and are specially designed for high school students in grades 9-12.
READ Questions To Ask Yourself When Wanting To Study Medicine
Intersession programmes take place during the short term breaks of the regular academic semester, usually over winter and spring breaks, and are designed to make the most of your undergraduate education.
Abroad graduate programmes
Students who are looking to pursue a career as a doctor or a full nursing degree, in a certain specialty, are likely to have a few more years of education ahead of them. For these students, graduate programmes abroad may also be available after completing a pre-med programme. 
Attending such a graduate programme overseas can offer many benefits to these students. 
Continue reading after recommendations