Is the appearance of your semen normal? You may ask yourself this question if the color or consistency of your ejaculate has recently changed, after noticing that the ejaculate of adult actors differs from your own, or perhaps even after talking to other males and hearing that their semen color doesn't match yours.
Whatever led you to wonder if your semen looks normal, it's a good thing you're paying attention to this — the appearance of the male ejaculate actually says a lot about your general health.
The Composition Of Semen
Semen is made up of rather a few different things, and sperm cells only make up two to five percent of any semen sample. Other components of the male ejaculate include zinc, citric acid, enzymes, fructose, potassium, and the hormone prostaglandin. The fluids that make up your semen are produced by different parts of the male reproductive system, namely the testes, prostate, seminal vesicles, epididymis, and urethral glands.
The Color Of Semen
While the ejaculate is typically white in color, it can also have a gray, pink, yellow, or green hue and can likewise be clear.
The color of your semen is affected by the food you eat, just like your urine is. Its appearance also changes if you smoke, drink excessive amounts of alcohol, use drugs, or have not ejaculated for a while. In most cases, men who notice "odd" colors have nothing to worry about, though they would be wise to examine their lifestyle and diet.
If your ejaculate consistently has a strange color, particularly green or yellow, you may, however, be dealing with an infection — sexually transmitted or otherwise. Any man who is worried about the appearance of their semen is always wise to check in with his doctor and to be tested for sexually transmitted diseases.
The Smell And Taste Of Semen
It's normal for your semen to have a slightly fishy or chlorine-like odor, but it should not be overwhelming or repulsive. Semen has a slightly sweet taste, and once again, the taste is affected by your diet.
Should you notice that your semen has a pungent, nasty odor, take that seriously as it is almost always a sign of infection.
How Much Semen Should You Expect?
How much semen should you expect when you ejaculate? Most males will find that their ejaculate has a volume of about two to three milliliters. (Don't believe everything you see in adult movies — some rely on special effects just as much as Jurassic Park does!)
Should Your Semen 'Shoot Out' When You Ejaculate?
Some male SteadyHealth readers have noticed that their ejaculate doesn't "shoot out", as they have come to see as normal due to the consumption of certain media products.
Once again, real life isn't the same as movies. Your ejaculation is more likely to resemble a dripping tap than a garden hose. However, if you are interested in attaining this "shooting effect", you or your partner may like to try prostate stimulation during sex. This leads to more intense orgasms.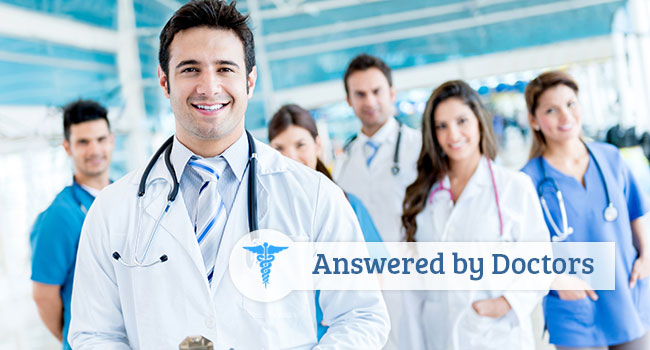 Still have something to ask?
Get help from other members!