Fishy smelling sperm may be caused by a number of medical conditions. Diet and dietary supplements can be an underlying cause as well. Below are listed the common causes of fishy smelling ejaculate and some advice on how and when you should treat it.
1. Sperm has its own smell, it is not odorless.
Sperm smell varies among different individuals. Some men's sperm has a strong odor. Sometimes a man or his partners can interpret it as a sign of a disease.
Smoking also affects the smell of sperm — in a negative way!
2. Diet
Diet can influence a smell of semen in a good or a bad way.
The fish can, of course, makes it smell fishy.
Eating a lot of meat and dairy will make it taste bitter.
In general, vegetables won't affect sperm smell as much as meat. Eating a lot of sweet fruit changes the odor (and taste) of it. The well-known tactic of eating pineapple to make sperm taste sweet and smell better actually works! Keep in mind that the whole point of these "dietary interventions" is to influence the smell of a healthy sperm.
In a case of various diseases, dietary interventions won't work, and a contact with an infected ejaculate should be avoided to prevent the infection spread to the partner.
3. Dietary supplements
As mentioned above, proteins are a group of food that can affect the smell of ejaculate. If your partner is a devoted member of a local gym, the chances are, he is taking protein supplements, and the probable reason for a strange smell of his ejaculate are those exact supplements.
Food that smells bad has a potential to make the sperm smell terrible. Garlic supplements are quite popular, sold in capsules filled with garlic powder, so they don't affect breath too much, but they may change the smell of sweat and/or sperm.
Another quite popular supplement among athletes is fish oil capsules. They are packed with the "good fats" and they can do wonders for your body. However, just like everything else in life — all the good stuff come with a price: your sperm will smell like a dead fish.
4. Bacterial vaginosis
The smell of vagina can change from a normal odor to a quite unpleasant smell that may interfere with the quality of life. This depends on several factors:
the type of the bacteria
type of infection
a presence of discharge
If you suspect your female partner suffers from bacterial vaginosis, both female and male partners should schedule a meeting with a doctor. After taking a smear, it is pretty clear if the reason for vaginal odor is bacterial vaginosis. Bacterial vaginosis may be the cause for fertility problems [1]. The efficacy of treatment may be improved if the vaginal probiotic gel is used [2].
4. Trichomoniasis
Trichomonias is an STD and is caused by a microscopic parasite, usually found in the vagina and urethral tissues. Trichomonias affects both men and women, however the symptoms are more frequent in women. Trichomonias is one of the most widespread curable STDs among young sexually active men and women. Trichomonias often don't cause any symptoms, however when it does symptoms in men are:
burning after urination
burning after ejaculation
itching/irritation inside the penis (urethra)
fishy smell, which is especially evident in women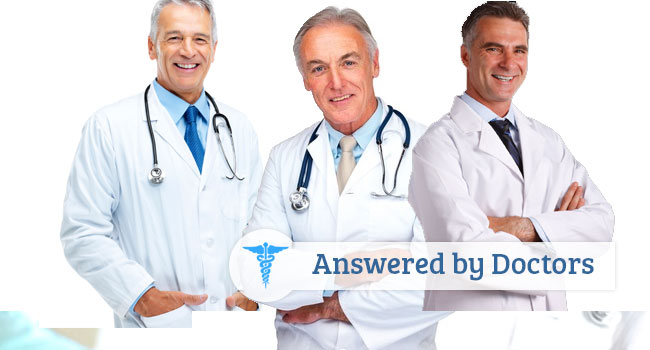 Still have something to ask?
Get help from other members!